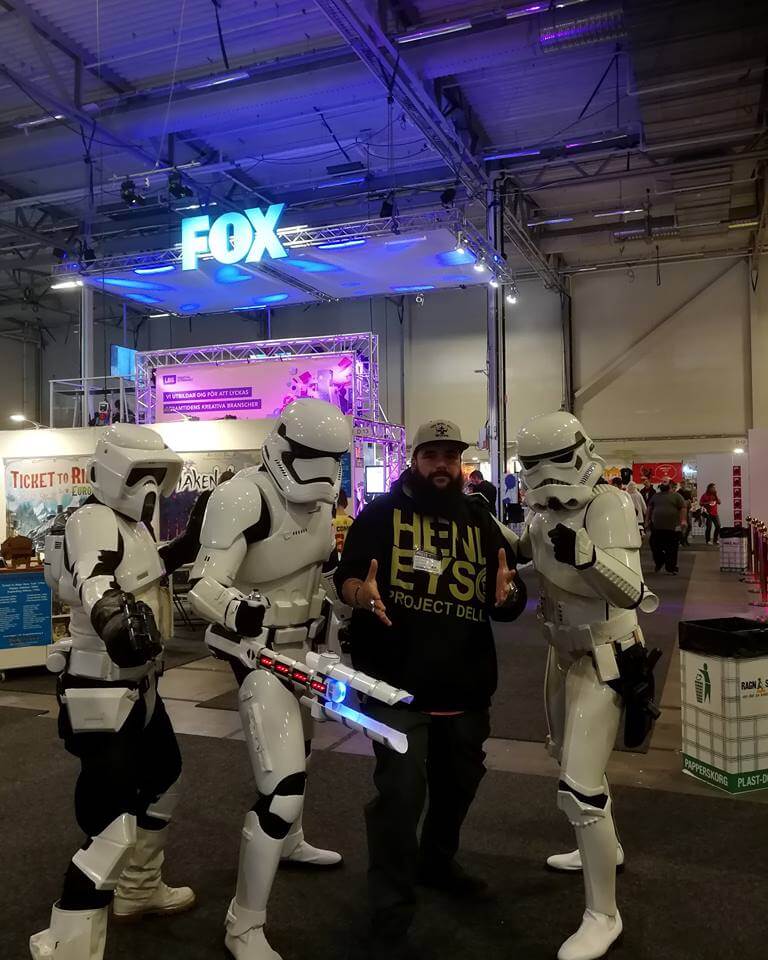 We couldn't go this year, however we sent our newly partner in crime Barbas and his girlfriend to this years Comic Con Stockholm 2018 ;) and this is what they had to say about it =)
"This sunday we visited Comic Con at Kistamässan in Stockholm. Full line to get in from opening at 10 am! When we got inside we started with a stroll throughout the fair to get a good overview. It felt like visiting a gignormous game shop! Like Christmas for a gamer! But, unfortunately, it was also this shop-feeling that drought down the over all impression of the fair. The focus was totally on sales and marketing of new games.
We wolud've enjoyed it even more if a bigger focus had been on the love for the gaming culture. Workshops open and available for everyone that visited Comic Con could have been one way of accomplishing that. One of the things that got our attention was the massive line to sign up for the World Record attempt for most Spiderman at the same place. This and all the other cos players at the scene was the most uplifting and fun to see at the fair. Better opportunities for the cos playing community to gather and get stronger would have been nice to see. Over all a fair with sales in focus but especially an awesome and fun experience!
/Tommy manony och Ninjayrsa"
Thank you guys!