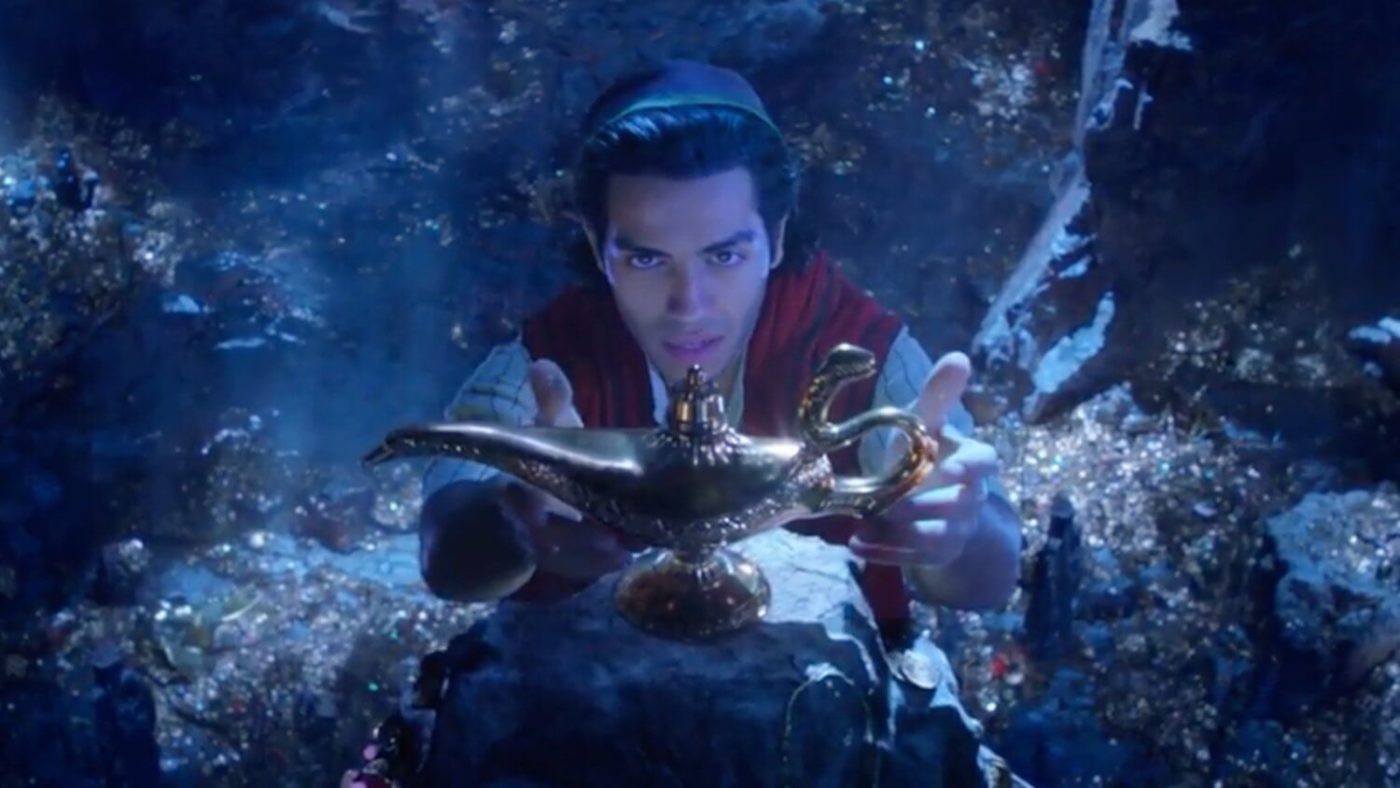 :O It dropped out of nowhere! Disney's live action Aladdin teaser is here and the best thing about it is the soundtrack! I really got goosebumps and brought me so many wonderful memories from the cartoon, can't wait to se a full trailer! ;) check out the teaser below!
"Aladdin was directed by Guy Ritchie (Snatch, Sherlock Holmes) and stars Will Smith as the larger-than-life Genie; Mena Massoud as the charming scoundrel Aladdin; Naomi Scott as Jasmine, the beautiful, self-determined princess; Marwan Kenzari as Jafar, the powerful sorcerer; Navid Negahban as the Sultan concerned with his daughter's future; Nasim Pedrad as Dalia, Princess Jasmine's free-spirited best friend and confidante; Billy Magnussen as the handsome and arrogant suitor Prince Anders; and Numan Acar as Hakim, Jafar's right-hand man and captain of the palace guards."
The movie will be released on May 24th, 2019.