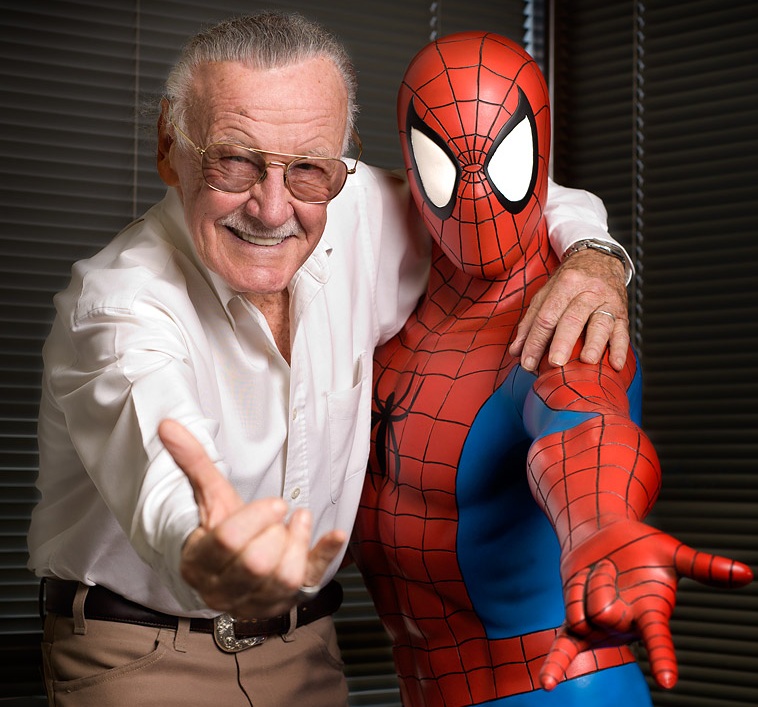 Marvel legenden Stan Lee, far till många Marvel karaktärer kommer inte göra en "cameo" (litet inhopp) till filmen "Guardians of the Galaxy". Det är tyvärr inte han som kommit på karaktärerna därför ska han inte vara med, i en videointervju hos podcasten Dweebcast sa han detta:
"No, I'm afraid not. This is the one group I didn't create. I didn't write Guardians of the Galaxy. I'm not even sure who they all are! I can't wait to see the movie."
Så, leta inte upp honom i filmen då du kommer slösa tid och koncentration :P
En annan sak jag måste säga är att Stan Lee är fan 91 år gammal och fortsätter än att resa runt världen för att träffa sina fans, det är fan starkt!
Keep it going! Under ser ni alla cameos som Stan Lee gjort hittills.