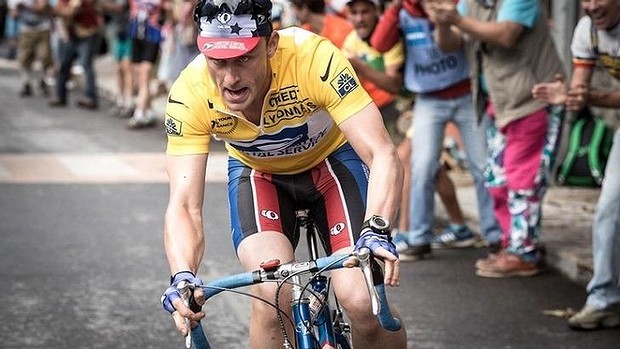 Här är den! Den första trailern om Lance Armstrong skandalen, en av världens bästa cyklist genom tiderna, men problemet var att han drogade sig… här är en film som ska berätta hur allt hände och den verkar superbra!
Ben Foster tar sig rollen som Lance och Ben är en riktigt bra skådespelare, han kommer nog inte misslyckas tror jag.
Ser väldigt intressant ut och intensiv, kolla in trailern under!
He was one of the biggest sports heroes of our time: Lance Armstrong has revolutionized in the nineties with his team the sport of cycling, he won seven times alone in the Tour de France. With his fight against cancer, he became the charismatic icon of millions. But then the truth of his success is revealed: The sports journalist David Walsh covers a system of lies and cheating on … After "The Queen", director Stephen Frears focuses again a cult figure of the present and shows how close greatness and megalomania often to each other. A fascinating portrait with US actor Ben Foster as Armstrong worthy of an Oscar occupied.