ZAGG Universal Pocket BT Keyboard
Company: ZAGG
For: Apple and Android based smartphones and tablets
Out now, you can order it here!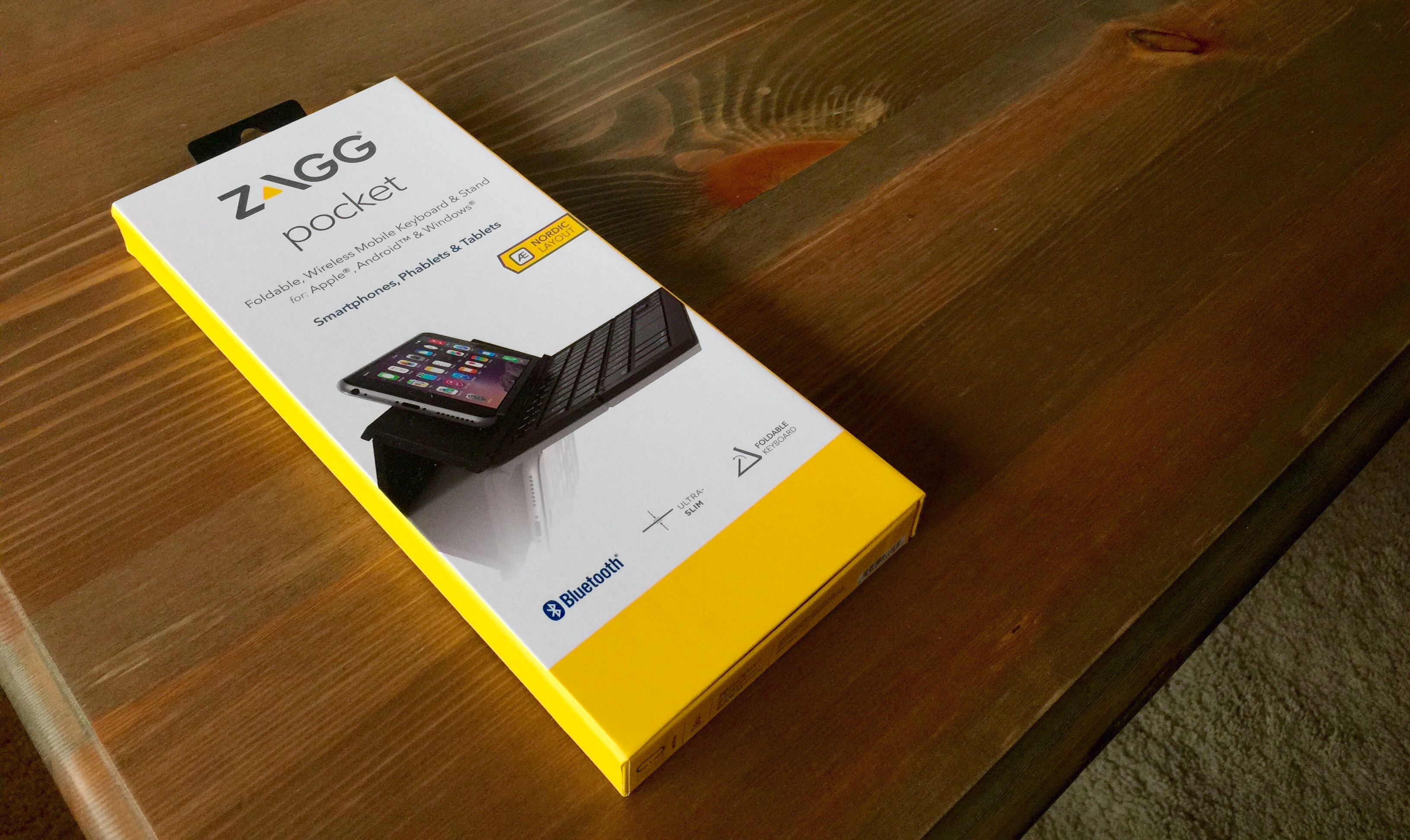 I was a little bit confused at first when I opened the package… who would want a physical keyboard for a smartphone, is this really necessary? But as soon as I folded the keyboard to it's smallest form and opened again and started to type on it I was surprised of how practical it was and that it worked almost flawlessly. A whole lot of people may actually find this quite usable without even knowing about it.
The size when it's fully open isn't to small or to big, it's the perfect size for something so small and weights only 200 grams. The Pocket Keyboard utilizes 85% the size of a normal keyboard, so the transition from tapping to typing is seamless. It's amazing that this keyboard can fold to a size that is not bigger than a pen box and still be a fully workable keyboard with mechanical key buttons. Apart from it being so compact it's also really thin and includes a stand that you can fold out.
You connect it either to your android or apple based smartphone, in my case an iPhone 6+, via bluetooth. Works smoothly and fast and takes seconds, after that you are ready to go.
Typing on it really feels good, it almost felt like typing on my mac but with the keys a bit closer to each other which I got used to quite fast. You have the "fn" key that you can combine with other keys for shortcuts… when you fold the keyboard it automatically shuts down to save battery and when you open it, it turns on just as easy.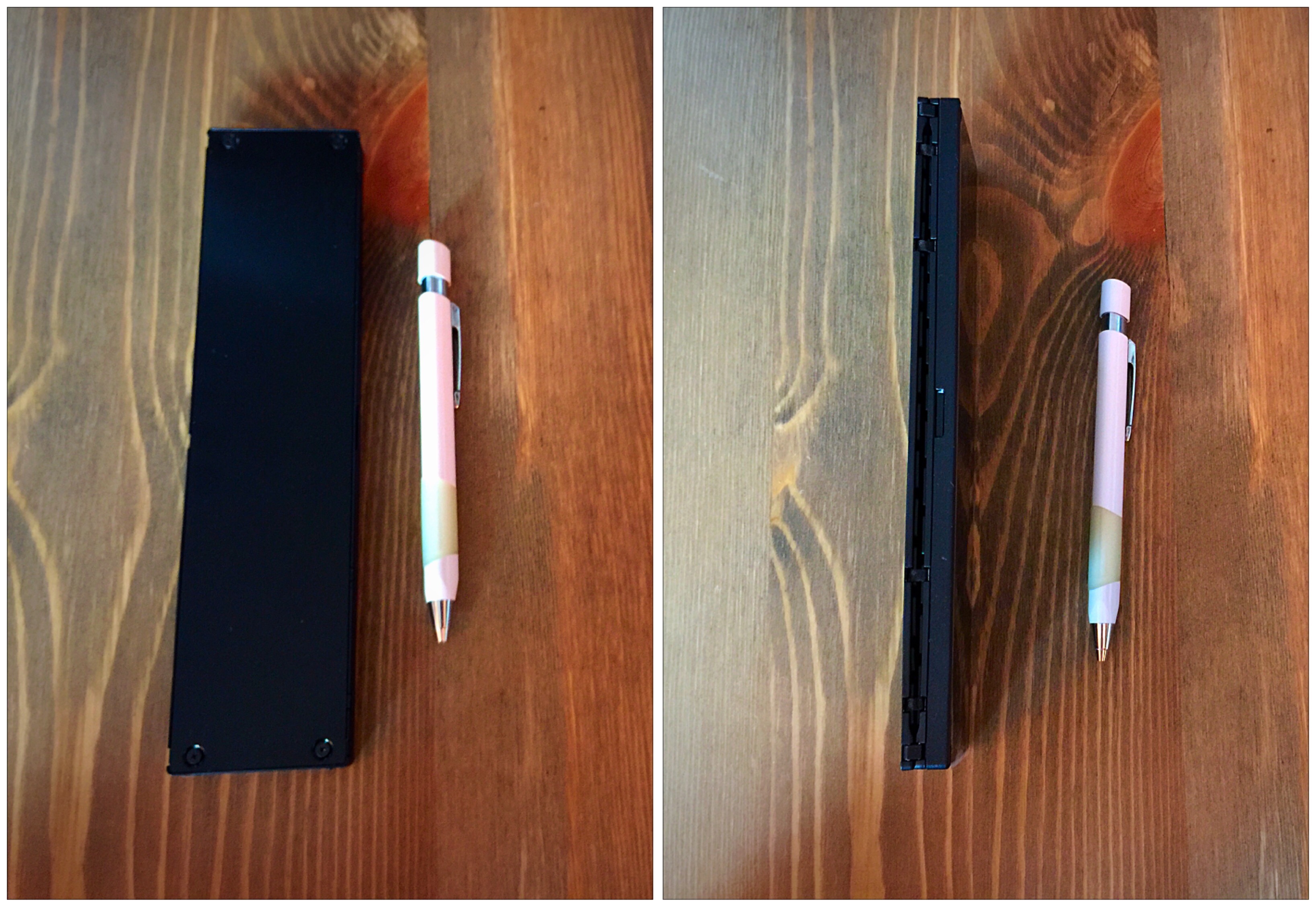 I really liked this keyboard and I can see now why it exists. I can really recommend this for the student at school/university, the traveling business man/woman, or just for any person that likes to write a lot, a future author maybe? It's a perfect "take away" keyboard to have on the go. I'm sure going to have use of it when I'm away from home and need to write some long posts. And it works with almost any smartphone or tablet out there!
The only negative thing I can say about this keyboard is that the material of the outer surface leaves fingerprints and dust quite easy, but it's not a huge issue when it works so good.
RATING: 9/10
+Small and compact, goes easy in your jacket pocket or regular pockets, the keys, easy to fold, feels very good typing on it and it looks nice.
– fingerprints and dust on surface…