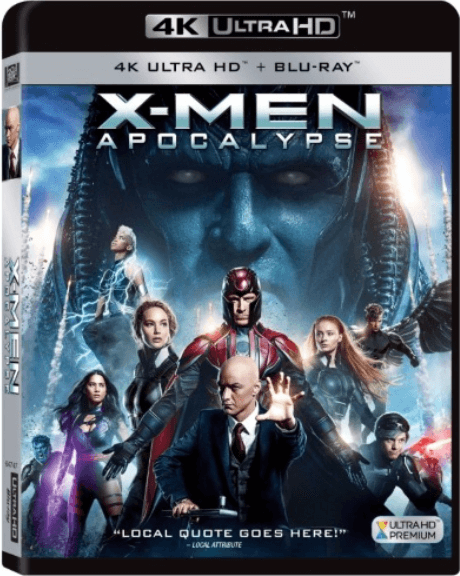 X-MEN APOCALYPSE (2016) 4K
Director: Bryan Singer
Actors: James McAvoy,  Michael Fassbender,  Jennifer Lawrence
Action/Adventure, 144 minutes.
Distributor: 20th Century Fox
Out on UHD, Bluray and Dvd now, you can order it here!
"Since the dawn of civilization, he was worshipped as a God. Apocalypse, the first and most powerful mutant from Marvel's X-Men universe, amassed the powers of many other mutants, becoming immortal and invincible. Upon awakening after thousands of years, he is disillusioned with the world as he finds it and recruits a team of powerful mutants, including a disheartened Magneto, to cleanse mankind and create a new world order, over which he will reign. As the fate of the Earth hangs in the balance, Raven with the help of Professor X must lead a team of young X-Men to stop their greatest nemesis and save mankind from complete destruction."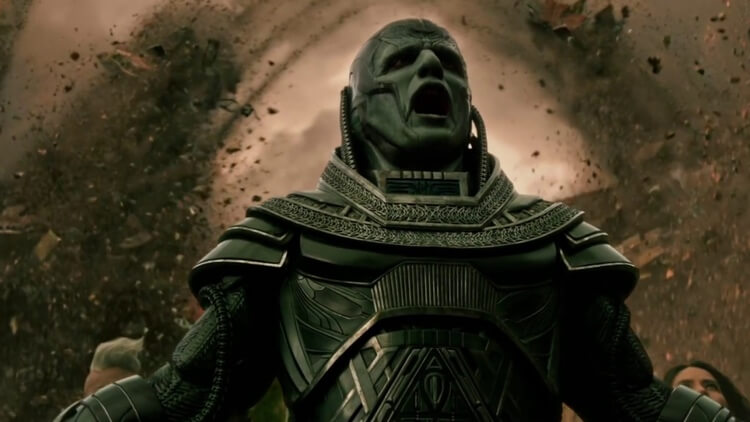 Well, where to start… I have enjoyed every single X-Men movie ever released especially the later ones, I find them very entertaining and interesting because the story is so well attached to all their movies somehow, even though they are a bit complicated to connect together. And X-Men Apocalypse was enjoyable too but I was expecting more to be honest.
While the first half of the movie is terrific the second half brigs it down a little, the story here isn't strong enough to care for the situation, I think I never saw any civilians die up close or any civilians at all for that matter, there was just to many special effects all the time destroying buildings, cars, machines… there was no other surrounding to care for in those huge scenes to make them more impacting… it felt like the cast members where the only people/actors alive when the whole world was getting destroyed… I hope you understand what I mean.
The action was good but what stuck most in my mind after the movie was a scene with Magneto (Michael Fassbender) where he had his most emotional scene ever… and it was fantastic.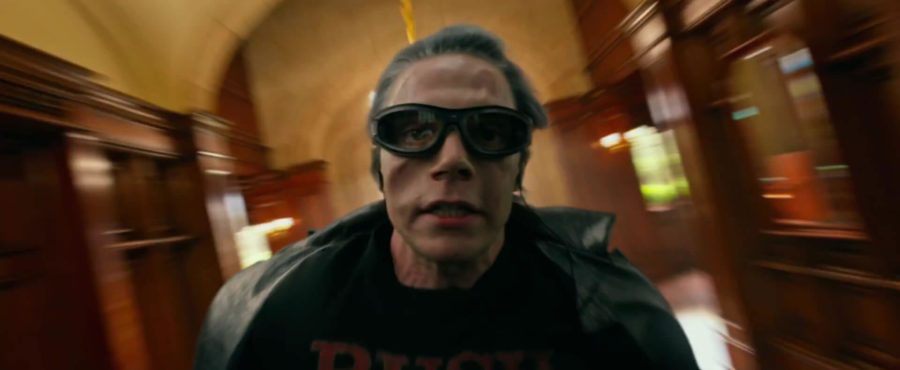 Another incredible scene that we all knew was coming and that even surpassed the first one that we saw in (Days of Future Past) was the Quick Silver scene! My god it was satisfying seeing him run trying to save more than 50 people from an exploding big mansion. Just WOW!
The villain it self played by Oscar Isaac was… yeah good, but his make-up was terrible.
So, the end result or my summary of the movie is… X-Men Apocalypse is still an enjoyable, entertaining movie but a disappointing sequel to Days of Future Past. You will still want to watch it if you have liked all the other X-Men movies but don't expect it to blow your mind.
What I do have to give huge credit for is the quality of the special effects, they really shine here with the 4K resolution. Speaking of 4K, everything was just so sharp, you could literally have pressed pause anywhere in the movie and hanged it like a painting in your house… the picture quality was that fantastic! It's almost hard to go back to Blu-ray after seeing it, there really is a difference here and if you have a bigger television you will notice it immediately. Worth buying it on 4K if you have the equipment, I really recommend it. The sound is better too so the whole experience will feel much better.
RATING: 7/10
Lots of extras to watch here, entertaining as always!
Extras:

X-Men: Apocalypse in High Defnition
Deleted/Extended Scenes with Optional Introductions by Bryan Singer
Gag Reel
Wrap Party Video
X-Men: Apocalypse Unearthed
Audio Commentary by Bryan Singer & Simon Kinberg
Gallery
Huge thanks to 20th Century Fox!