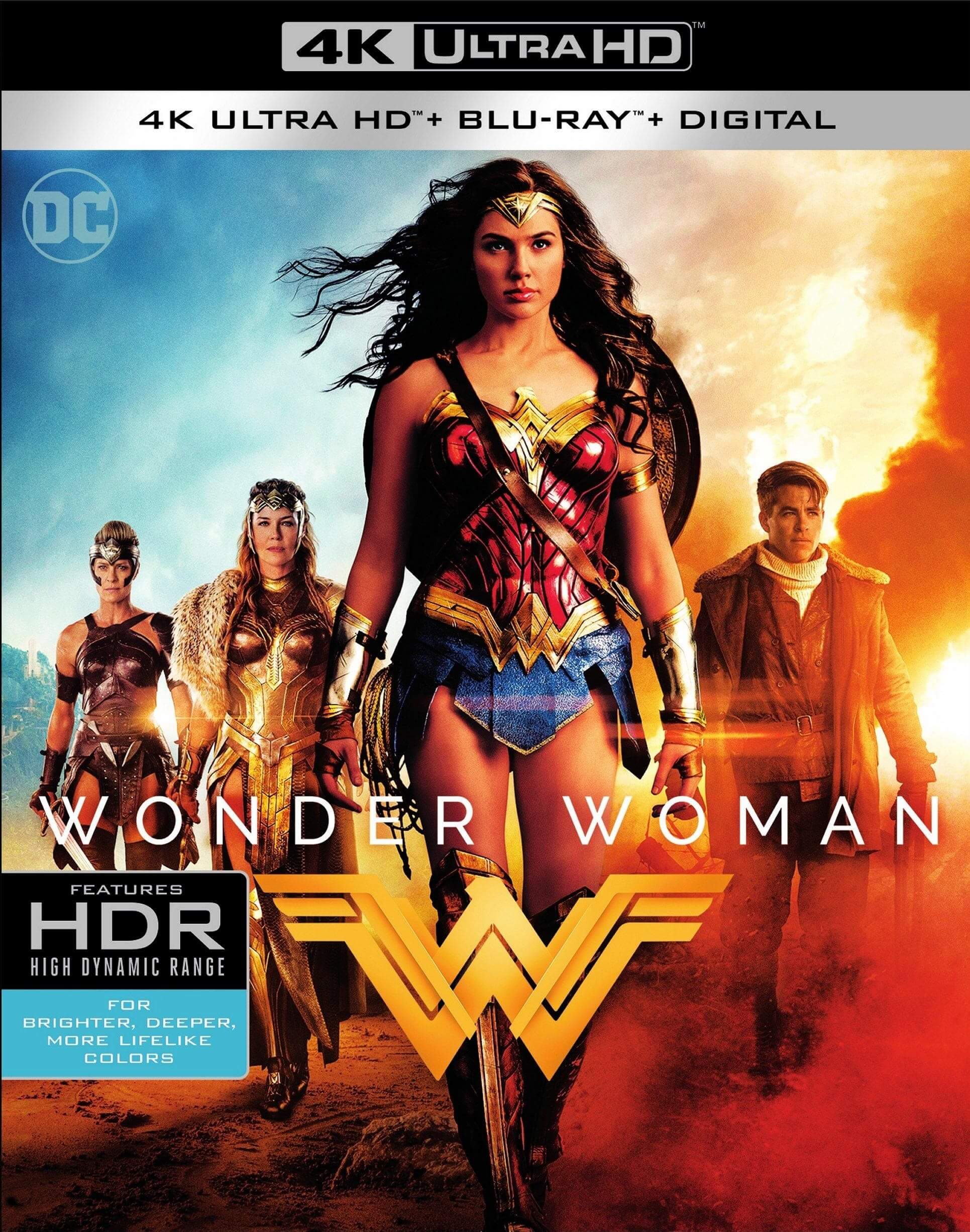 WONDER WOMAN (2017) 4K UHD
Director: Patty Jenkins
Actors: Gal Gadot,  Chris Pine,  Robin Wright
Action/Adventure, 141 minutes.
Distributor: Warner Bros
Out on 4K UHD, Bluray and Dvd now, you can order it here! 
"When army pilot Steve Trevor crashes on the warriors' secluded island paradise, disrupting the fictitious all-female sanctuary of Themyscira created by the Gods of Olympus, Princess Diana of the immortal Amazons aids for his rescue and wins the decisive right to escort him home, heading to an early 20th Century London to stop the war she believes is influenced by the God Ares. Leaving behind the only life she's ever known and entering the cynical world of men for the first time, torn between a mission to promote peace and her own warrior upbringing, as a "Wonder Woman," Diana must fight evil in a "war to end all wars," while hoping to unlock the potential of a humanity she doesn't always understand."
DC has had a lot of mixed criticism for their superhero movies, I personally have enjoyed them and can honestly say they were actually quite good.
But this time there is another superhero being introduced, or introduced again because we saw her on Batman v Superman… yes, I'm talking about Wonder Woman played by actress Gal Gadot. This time around we get to know her origin, were she came from and how she got to be so powerful.
Wonder Woman is a good movie, Gal Gadot nails the iconic character… she looks smart, raw and like someone who you definitely don't want to mess with. At first I wasn't so sure she was the right actress for the role, but as soon as I saw her with the WW Outfit, I was convinced.
The special effects looked great, and the story is acceptable… not particularly interesting though and it took quite a while to get my complete attention and here are my 2 issues of why that happened… The movie is long, and that wouldn't have been an issue if the pace was right, but it's long and it doesn't have the "action" I thought it would have. Instead there are to many long and silent scenes, with not much happening, which brings me to my other issue… The Story isn't captive enough and almost all the good stuff happens at the 3rd act of the movie. There are a few good actions scenes here and there, but nothing that really exited me so much.
The thing I did enjoyed most however was the Soundtrack! When her theme song showed up every time she was about to fight I got goosebumps! Very cool soundtrack indeed.
The movie in my opinion feels quite flat, but does in the end manage to give you some satisfaction overall.
Score: 6/10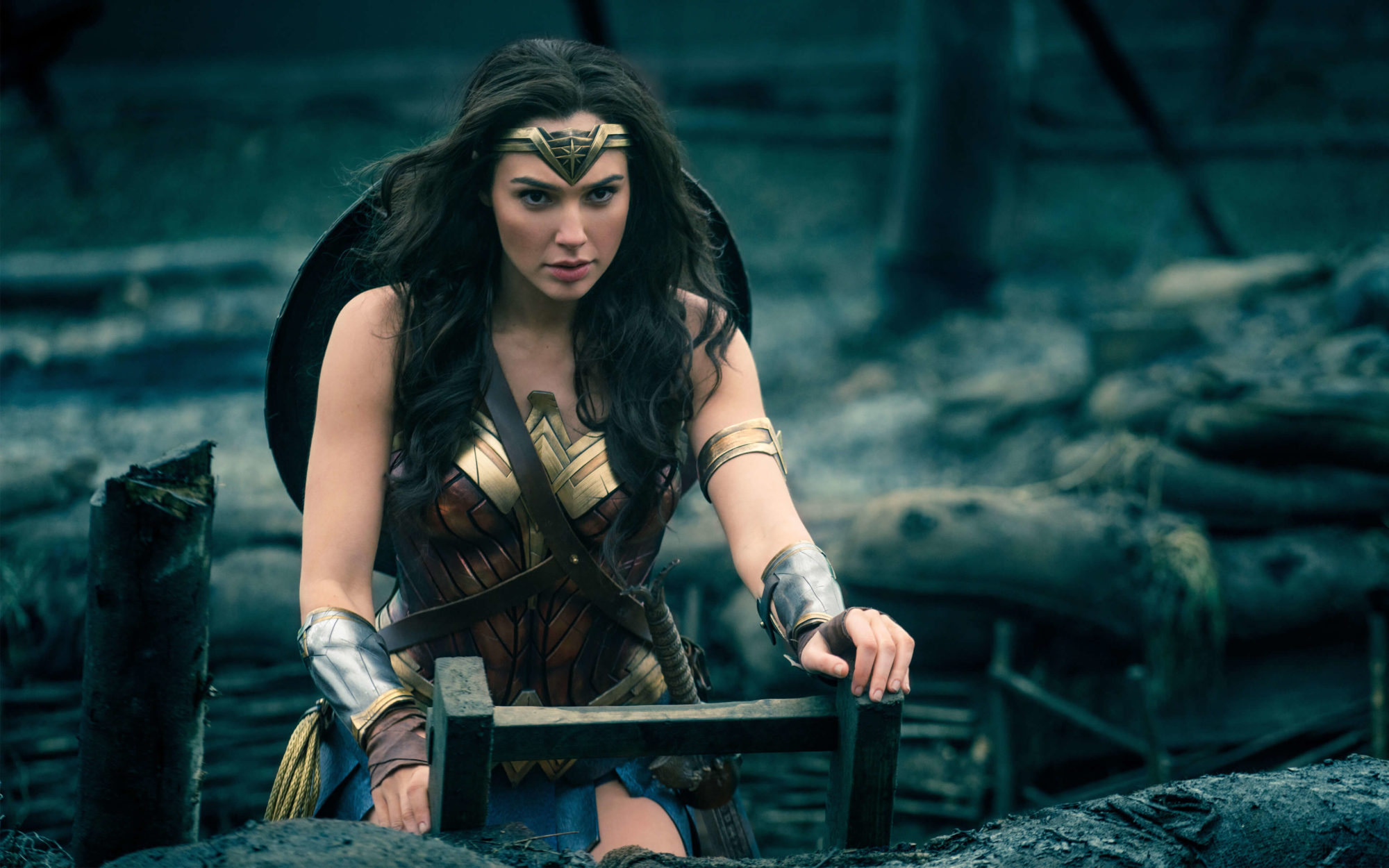 Another thing that really helped the movie was the amazing picture quality. It was a real beauty to watch with rich colors (especially her outfit that really pops out), and an incredible contrast, yes… the movie is very grey and low saturated, and still it manages to give us a lot of details in the movie with the 4K HDR feature. One of the best 4K UHD movies in terms of picture quality.
4K and Bluray Comparisons.
The biggest difference between 4K Ultra HD and traditional Blu-ray is that the former supports resolutions up to 3840 x 2160 (4K), while the latter caps out at 1920 x 1080 (1080p). 4K is four times better than Blu ray. HDR is also available in 4K UHD… HDR expands the range of both contrast and color significantly. Bright parts of the image can get much brighter, so the image seems to have more "depth." Colors get expanded to show more bright blues, greens, reds and everything in between.
Extras:

Epilogue: Etta's Mission
Explore the filmmaking journey to create an adventure worthy of DC's greatest warrior
Join director Patty Jenkins as she takes you through Wonder Woman's most pivotal and exciting moments
Extended scenes
Blooper reel
And more…