THE ANGRY BIRDS MOVIE (2016) Blu-ray
Director: Clay Kaytis,  Fergal Reilly
Actors: Jason Sudeikis,  Josh Gad,  Danny McBride
Animation/Comedy, 97 minutes.
Distributor: Sony
Out on Bluray and Dvd now, you can order it here!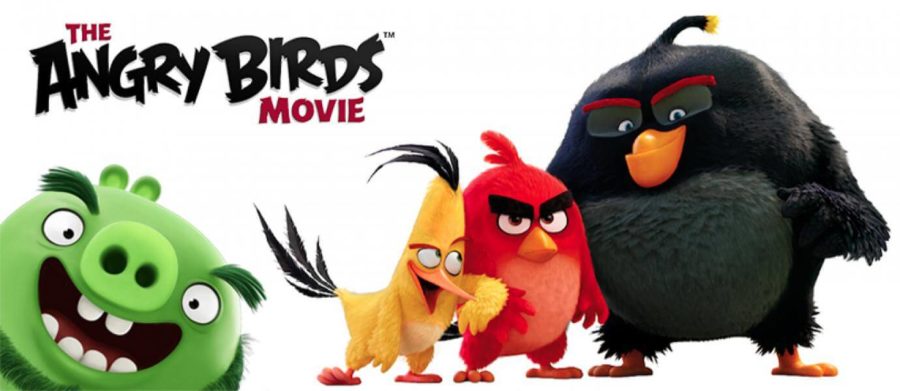 "In the 3D animated comedy, The Angry Birds Movie, we'll finally find out why the birds are so angry. The movie takes us to an island populated entirely by happy, flightless birds – or almost entirely. In this paradise, Red (Jason Sudeikis), a bird with a temper problem, speedy Chuck (Josh Gad), and the volatile Bomb (Danny McBride) have always been outsiders. But when the island is visited by mysterious green piggies, it's up to these unlikely outcasts to figure out what the pigs are up to."
The successful app-game Angry Birds has done it all, the company behind the game Rovio has really made the franchise big worldwide and a movie to the big screen was just a matter of time… well the movie came and is now out on Blu-ray and Dvd and this are my thoughts about it.
There is no doubt this movie looks great as an animation and I understand why they wanted to make a movie of it… it truly looks like a movie Pixar or Disney could have made, it has a lot of funny looking characters, it's colorful and has a wonderful world. It's a beauty to watch.
But it lacks a bit in storytelling, it's not the most interesting one… it has it's funny moments and some jokes you laugh at but in terms of caring for the characters, well… I didn't bond so much to them. And it's kind of sad because the voice acting is great too, lots of funny famous actors lending their voices to really give the characters the best deserving performances.
So the questions is really, who is this movie for? My daughter who is 6 years old liked it a lot, I just liked it… it was ok, so I think its a movie more aimed for the kids this time around. If a sequel is made Im pretty sure it will be better.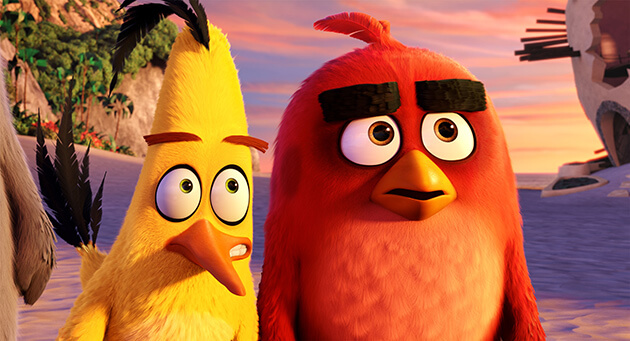 RATING: 6/10
Blu-ray, DVD & Digital Extras Include:
•    Bonus Scene: "Chuck's Rescue"
•    Symphony Mode
•    Making Music! With Composer Heitor Pereira
•    Blake Shelton Music Video "Friends"
•    Photo Gallery
•    Deleted Scenes
•    Crafty Birds – How to Build Your Own Piggy Tower
•    Dance Along Birds and Pigs
•    Creating the Real World of Angry Birds
•    Meet The Birds
•    Meet The Pigs
•    Meet The Hatchlings