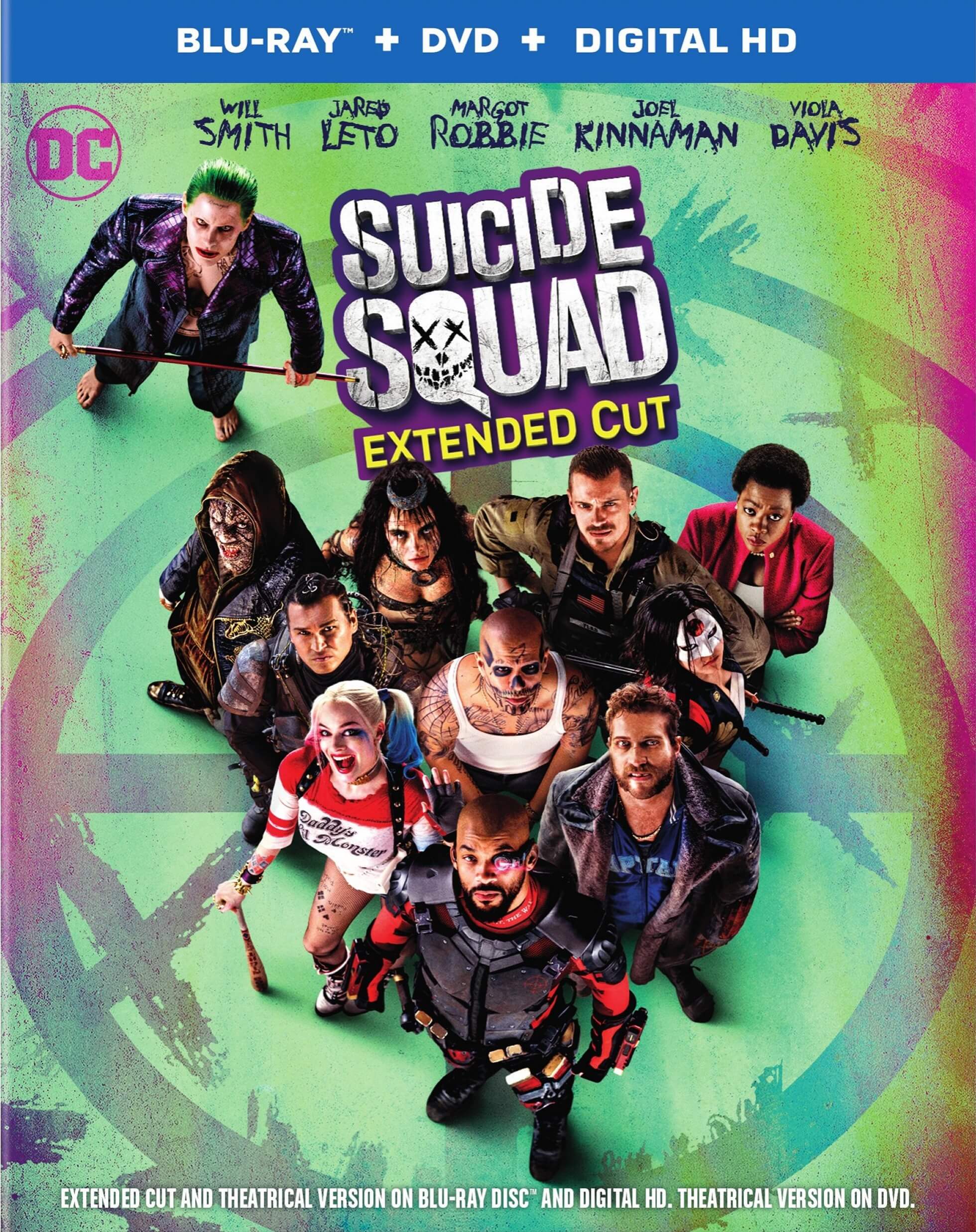 Suicide Squad: Extended Cut (2016) Blu-ray
Director: David Ayer
Actors: Will Smith,  Jared Leto,  Margot Robbie
Action/Comics, 135 minutes.
Distributor: Warner Bros
Out on Bluray and Dvd now, you can order it here!
"It feels good to be bad… Assemble a team of the world's most dangerous, incarcerated Super Villains, provide them with the most powerful arsenal at the government's disposal, and send them off on a mission to defeat an enigmatic, insuperable entity. U.S. intelligence officer Amanda Waller has determined only a secretly convened group of disparate, despicable individuals with next to nothing to lose will do. However, once they realize they weren't picked to succeed but chosen for their patent culpability when they inevitably fail, will the Suicide Squad resolve to die trying, or decide it's every man for himself?"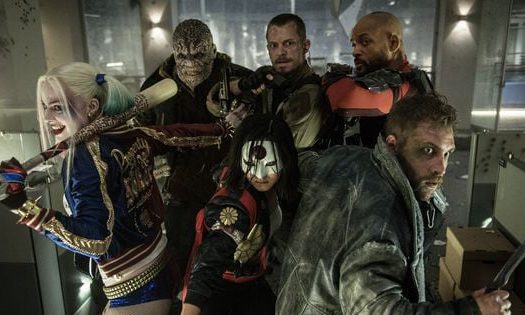 Okay, I had huge expectations from this movie because the trailer was one of the best trailers I've ever seen. I was eager to see what the new Joker (played by Jared Leto) would be like and if he could come near or even surpass Heath Ledgers Joker… I'll Come back to that later…
I will give it to you straight, when the movie ended I a bit disappointed… The movie falls flat and there is so much wrong that you almost feel betrayed. The story is kind of poor and doesn't tell much at all, you get to know some things about the characters past and what they did to end up in jail in a 2 minute video, but thats about it. Another thing that bothered me was that The Villains in the "Squad" don't know one another until they assemble for their first mission ever and just like that these "super villains" become like family to each other, I mean that tight after just one day!? (Like family, they literally say that…) one of them even compare them to his wife and kids, after one day!? Super Villains!?
The movie goes from one scene to another and nothing important happens, many of the jokes and cool scenes that were in the trailer doesn't feel as cool or as funny or were deleted.
And one of the things I was most looking forward of seeing isn't even in the movie as much as the trailer kind of was telling us he would be, I'm talking about the Joker… What you get to see of him looks cool but you never really get to see the characters full work, there is so much more I wanted too see and that I wanted to know about him. He doesn't feel complete at all and it's sad because he had SO MUCH potential! It's clear that we will see him again but I really feel that they should have used him more in this movie, the extended version show him a bit more but still doesn't give him justice. They could honestly have taken the Joker out of the movie and it would still have been the same movie, it would have no effect at all on the story… he did not matter at all here…
Some of the scenes were cool but many seemed too prepared and weren't played naturally by some actors, unfortunately one of them was Joel Kinnaman (our Swedish star) that honestly wasn't that believable as Rick Flag… and he is a fantastic actor.
However there still was some good things and the best of it was the Soundtrack! Amazing music trough out the whole movie. Margot Robbie who played Harley Quinn also did an amazing portrayal of the villain and stood out most from the performances of the Squad. Will Smith and Jared were good too.
Overall, Suicide Squad was mediocre, I really feel this movie could have been SO much better and it doesn't do the trailer justice. The extended cut doesn't really help much either because it doesn't fix some of the main issues, but it does give more footage of the Joker which is very much appreciated, but thats about it. It's not near as epic as the trailer is but has some entertaining moments, not at all a good story but a few good performances… blend that in together and you get something… okay.
RATING: 5/10
(Someone please give an Oscar to the person that made the Trailer… he could probably make the movie Boogeyman look incredible)
You have very good special features in this bluray extended cut version… a lot of plus for that!
Extras:

Includes a 13 minute extended version of the movie
Task Force X: One Team, One Mission – Discover The Rich Legacy Of Dc's Most Infamous Bad Guys.
Squad Strength And Skills – How'd They Whip Themselves Into Shape? Get The Inside Story.
Joker And Harley: The "It" Couple Of The Underworld – She's Rotten. He's Damaged. They're A Match Made In Hell.
Chasing The Real – Writer/Director David Ayer Reveals
Techniques For Creating An Authentic Surreal World. 
Plus Gag Reel And More!