STAR WARS BATTLEFRONT (Tested on ps4)
Developer: DICE
Distributor: EA
Players: 1
Players online: 1-40
Out on: Ps4, Xbox one, PC and you can order it at Mediamarkt here!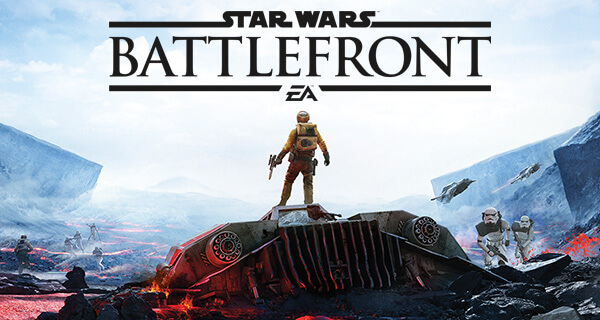 This is my first Star Wars game that I've ever played, don't get me wrong, Im a huge Star Wars fan, but I haven't been attracted by any of them before until I saw the trailer for Star Wars Battlefront.
Multiplayer is very much the meat of the game as there is no singleplayer story at all, with nine dedicated modes that you can play either solo, with others or offline. However, you'd be foolish to try and play Star Wars Battlefront truly alone, as these game types are more tuned to co-op than lonewolfing. I played mostly the mode Blast, which is like Team Deathmatch, 2 teams go against each other and first to 100 kills wins. The first thing I noticed when I first got into a multiplayer game were the graphics! I was almost speechless, the graphics were some of the best I've ever seen on an multiplayer game. It looks really, really beautiful!
I didn't even care about going around and killing enemies at first, I just wanted to explore the maps and like sit down at some parts and only observe the graphics of what was in front of me it was that good. The sounds of this game was also incredible… I had surround sound on and it was truly a joy to my ears. I also tested the sound with headphones and it was just as amazing… Every time a grenade goes off and throws a Stormtrooper or rebel flailing into the air; every time an A-Wing crashes into the ground metres from my position; every time The Emperor or Boba Fett takes to the battlefield to wipe out the rebel scum; the part of me that's eternally a ten-year-old Star Wars fan wants to jump up and cheer.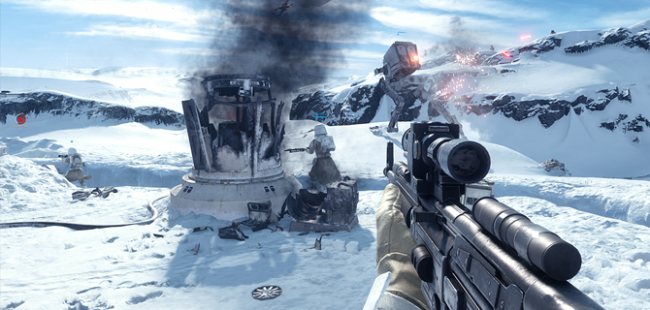 Another mode is Survival, which is you (and a buddy) facing off against 15 waves of enemies. Sure, you've played horde modes before, but Battlefront spices up the formula by adding things like vehicles, drop-pods containing power-ups, and a limited lives system instead of infinite respawns. It's here, rather perversely, that hardcore shooter players will find the most rewards as Hard mode and above are a genuine challenge.
The other 8 Multiplayer modes were:

Fighter Squadron 
Take to the skies and dogfight in some of the most memorable  vehicles including X-wings, TIE fighters, the and more. 
Supremacy
Rebels and Imperials fight for control of five key points in this intense 40-player clash that takes place on some of the largest maps in Star Wars Battlefront. Take advantage of both ground and air vehicles in order to secure victory for your team.
Cargo
A thrilling tug-of-war experience for fans of Star Wars and capture the flag gameplay. Cargo challenges your team to capture valuable cargo boxes from the opposing team. Get the loot and make your way back to your base – but don't forget to defend your own precious cargo as each capture counts.
Droid Run
Six Rebels and six Imperials fight to capture and hold on to three GNK Power Droids™. These are the Droids you're looking for. GONK! 
Walker Assault
Fight in epic 40-player battles as a Rebel to destroy the Empire's onslaught of AT-AT's by calling in Y-wing bombers. Or, side with the Empire and protect your Walkers while utilizing their mighty weaponry to crush the Rebel objective.
Drop Zone
Keep an eye on the sky! Escape pods are crashing down onto the planetary surfaces and your team must fight for control over them. Drop Zone provides frantic 8v8 matches that will put your combat and strategic skills to the test.
Heroes vs Villains
The most valiant Heroes and cunning Villains of the galaxy are clashing in this epic Star Wars Battlefront mode. Luke Skywalker, Darth Vader, Boba Fett, and other iconic characters will be part of your team together with ground troopers. Keep your Heroes and Villains alive to score points and win the battle.
Hero Hunt
Seven Imperials against Luke Skywalker? Seven Rebels battling it out against Boba Fett? In Hero Hunt, one player will experience the thrill of playing as an iconic Star Wars Battlefront Hero or Villain, facing off against ground troops from the opposing faction. Want to play as the Hero? Take them out and you'll get your chance, but remember, once you become the Hero the hunt is on.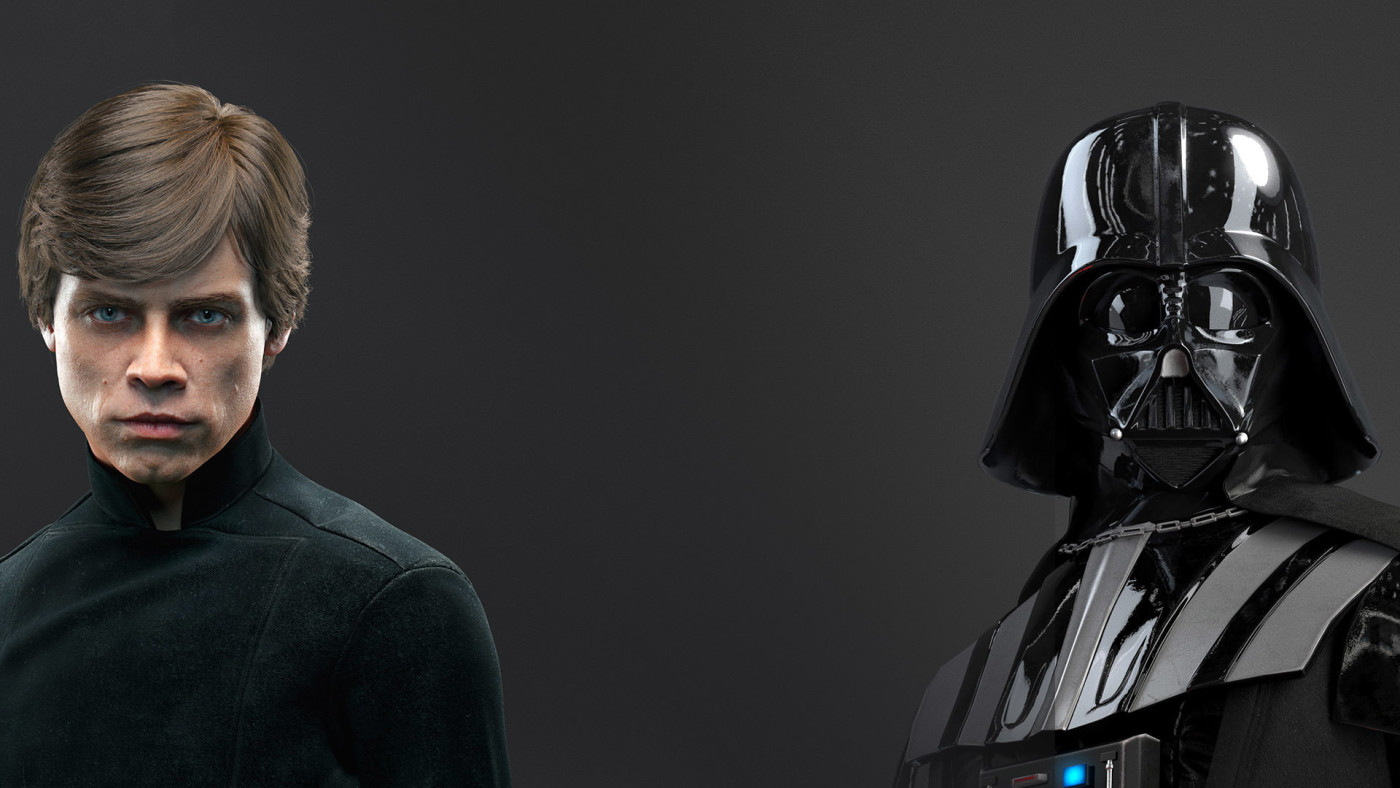 The gameplay it self was pretty good, the maps were big enough and dynamic but disappointingly few, the balance was nice but I wish they could have had more weapons to choose from. After 8 hours I had unlocked almost everything. So the game has some issues to work on.. but overall the Star Wars Battlefront game captured that Star Wars feeling so good, it really feels like you are in the movies exploring the environments while playing. Every star Wars fan will truly enjoy this game from the soundtracks to the costumes and to the gameplay.
This was An immersive Star Wars game, and I will be looking out for some more Star Wars game in the future for sure.
RATING: 8/10