SKYLANDERS SUPERCHARGED
Plattforms: PlayStation 4, PlayStation 3, Xbox One, Xbox 360, Wii U, Wii, 3DS, iOS.
Players: 1-2
Developer: Vicarious Visions
Publisher: Activision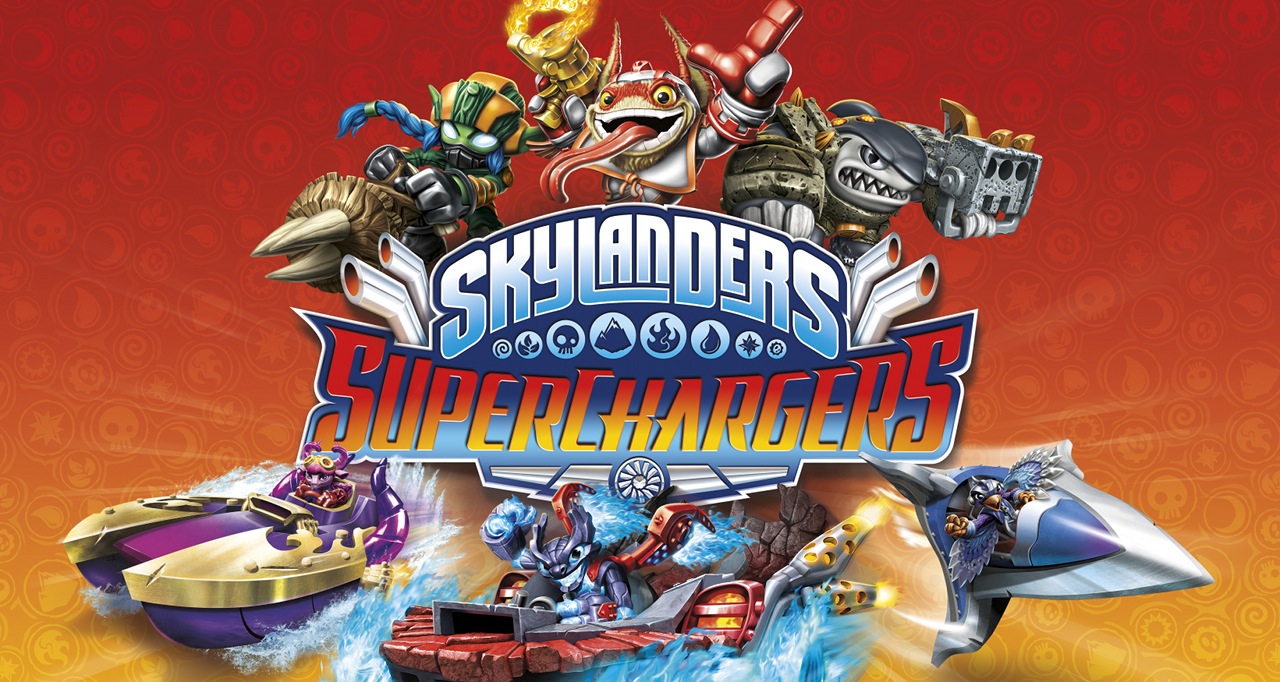 This years Skylandes edition gives us a new and fresh way to play on and that ladies and gentlemen is with a whole variety of vehicles. Skylandes Superchargers have really focused on these new line of vehicles to play with and it shows, you have tracks that could easily be involved in games like Crash Team Racing, Mario Kart and other funny car racing games, but they have not forgotten those who just want to play as before where you can play with a single character on foot too. The starter pack comes perfectly with accessories that allows you to do fine on land but  if you really want to explore everything the game has to offer, you have to get yourself extra characters and vehicles because certain levels takes you under water and some up to the clouds.
My daughter who I played with is not so fond of vehicles toys in general at all, but she still wanted to play this game, she thought it was fun to combine characters and create new opportunities to play on and the good thing is that all old figures you have from older Skylanders games does work here to, so talk about backwards compatibility. I also believe the concept that it should be easy for everyone to play made it possible for her to dare to try. We also tried some co-op play where I control the car and she shoots at enemies, it was really fun and we spent even more time together.
Skylanders Supercharger comes with many options and there is so much to do in the game that it makes fun to come back and play again and again.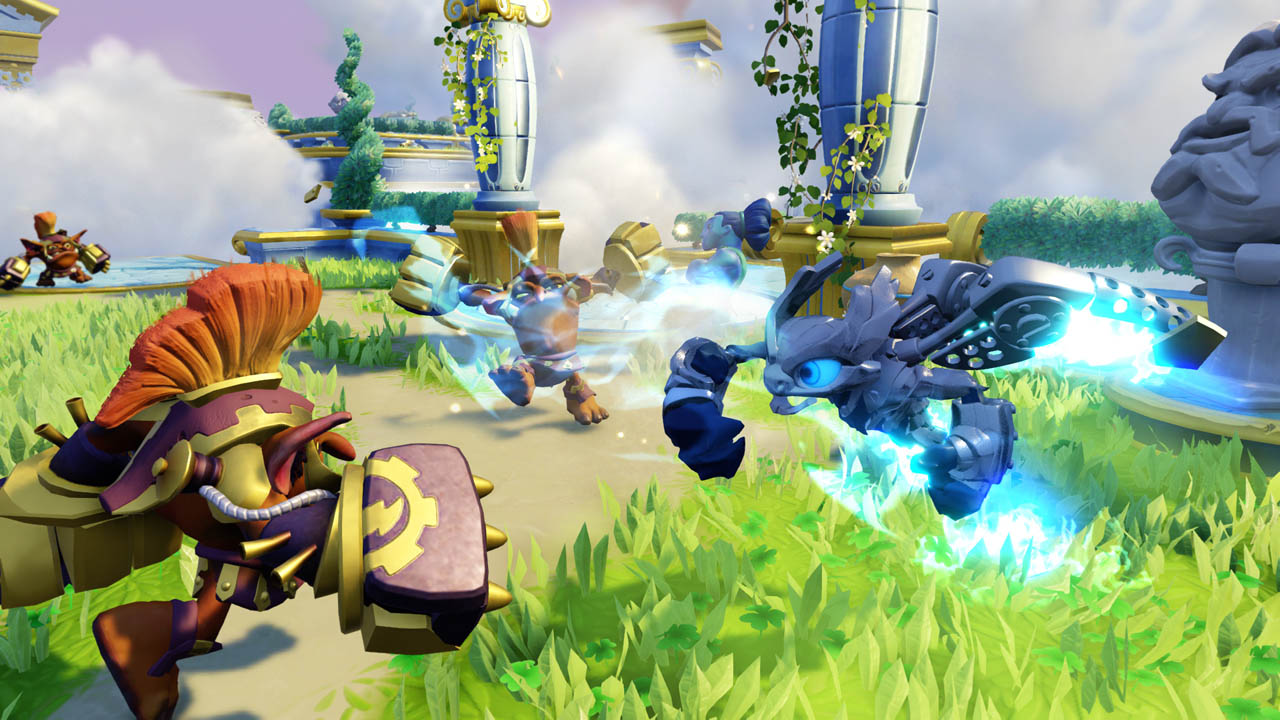 The story is perhaps not the best and most capturing one but the animation was a joy to watch, lots of cinematic and we really liked the characters and the visual parts of the game like the levels and the design of it, the game is really cozy and beautiful.
Another thing that was new this year and that was cool is that the figures are makes them self useful as real toys, they have moving wheels and kids can really play with them outside the game.
You will certainly find something you will like this if not everything, and it's a great game that will allow you to get some extra "bonus" time with your children and have fun together at the same time.
Rating: 8/10
I tested the Ps4 version but if you are a lucky Nintendo Wii U owner, you also have the possibility to play with Donkey Kong and Bowser! How cool is that!
Look at pore pics in the gallery and a trailer for the game below!
What Comes in the Starter Pack?
Along with the game disc, Skylanders: SuperChargers comes with a new Portal of Power, a land-based vehicle named Hot Streak, a fire-elemental character named Spitfire, and a redesigned version of Stealth Elf named Super Shot Stealth Elf.

Activision is only releasing 20 figures alongside the game. The 20 characters consist of returning favorites like Stealth Elf and Trigger Happy, and faces new to Skylands like Spitfire. In addition to the characters, Activision is releasing 20 vehicles that are as uniquely designed and creative as the characters. In total, collectors will be on the hunt for 40 items. Activision also hinted at the possibility of a legacy line along the lines of Eon's Elite releasing at some point after the game ships.