We had the pleasant to get our hands on these 2 very interesting products from Razer for gamers… So now that I've used them for a while I can give you my thoughts on them ;) (Philippe will give you his quick review of them and the bottom of my review, as he felt that I was the more hardcore pc-gamer of us two.)
RAZER NAGA TRINITY
Reviewed by: Radomir
I have tried a couple of Razer mouses over the years and the Razer Naga Trinity may have solved the issue that I and many other gamers had when buying a new mouse.
Many gamers experience a difficulty choosing the right gaming mouse that will work for multiple type of game genres and is able to deliver a high-end quality feeling.
Thankfully Razers Naga Trinity comes with everything you need!
You have the standard mouse with 2 buttons on the side, then there is the MOBA version which usually has 6-7 buttons on the side and then you have the MMO mouse that has 12 buttons on the side.
There are no rules that says that you are only allowed to use a MOBA gaming mouse for MOBA games, but as a hardcore gamer you usually want a gaming mouse for the type of game that you are playing and that may result of having multiple mouses for each type of game. Here you only need one.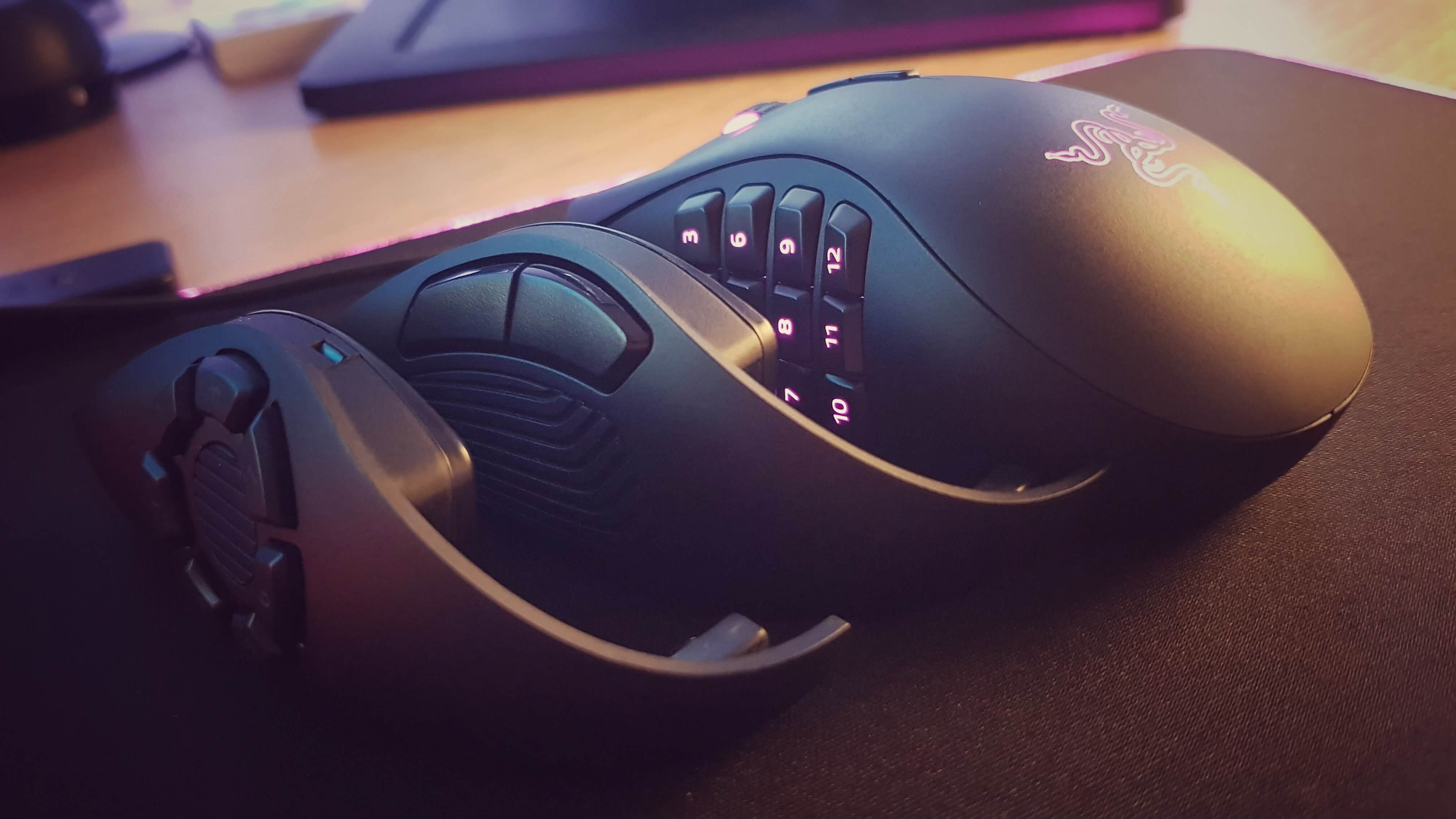 DESIGN
The Naga Trinity allows you to modify the mouse to the type of game you are playing by changing the side buttons. Naga Trinity has 3 different  switchable button layouts  that you can change whenever you feel like it.
It has an overall high-end quality and you can can feel it just by looking at it. The mouse is comfortable to use and your hand fits perfectly over it.
The standard button layout has a rubber grip which feels very nice when playing FPS games as you really don't have the luxury to miss a shot.
It feels very good and looks just beautiful.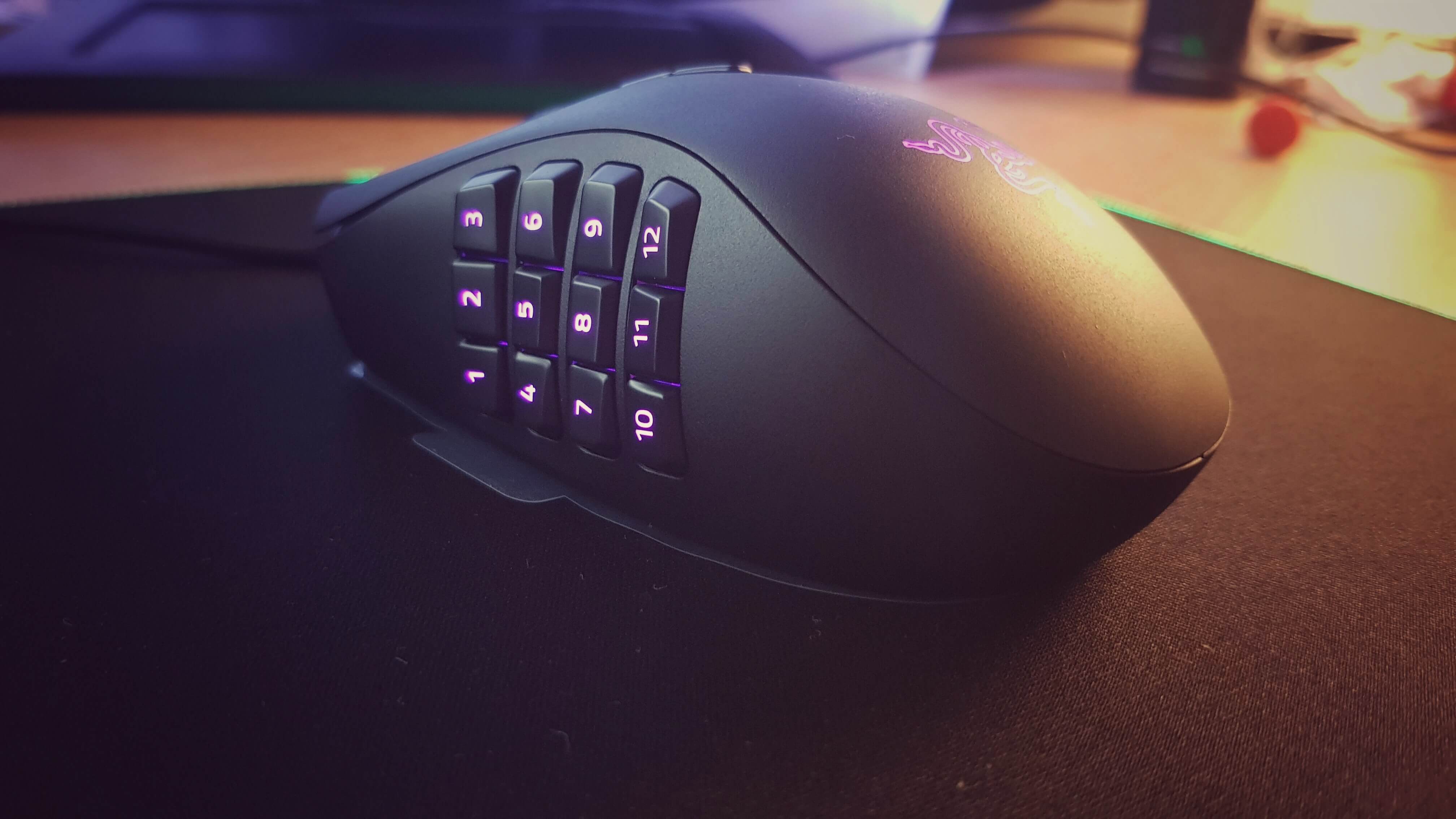 FUNCTIONS
For the Naga Trinity you can use the Razer Synapse 3 software(still in beta) were you can reprogram buttons, create profiles for individual games, change the RGB lighting, adjust the DPI, connect your devices to the Philips Hue system and a lot more options.  Another great feature is that when you instantly switch the layout buttons Synapse will recognize that and apply the settings for that layout automatically.
The Lighting tab lets you adjust the brightness, Chroma Effects, and Chrome Studio effects if you have more than one Chroma-enabled device connected. You can also set up other options like switching off the LED lighting when you turn your display off or when the mouse is idle for a certain number of minutes.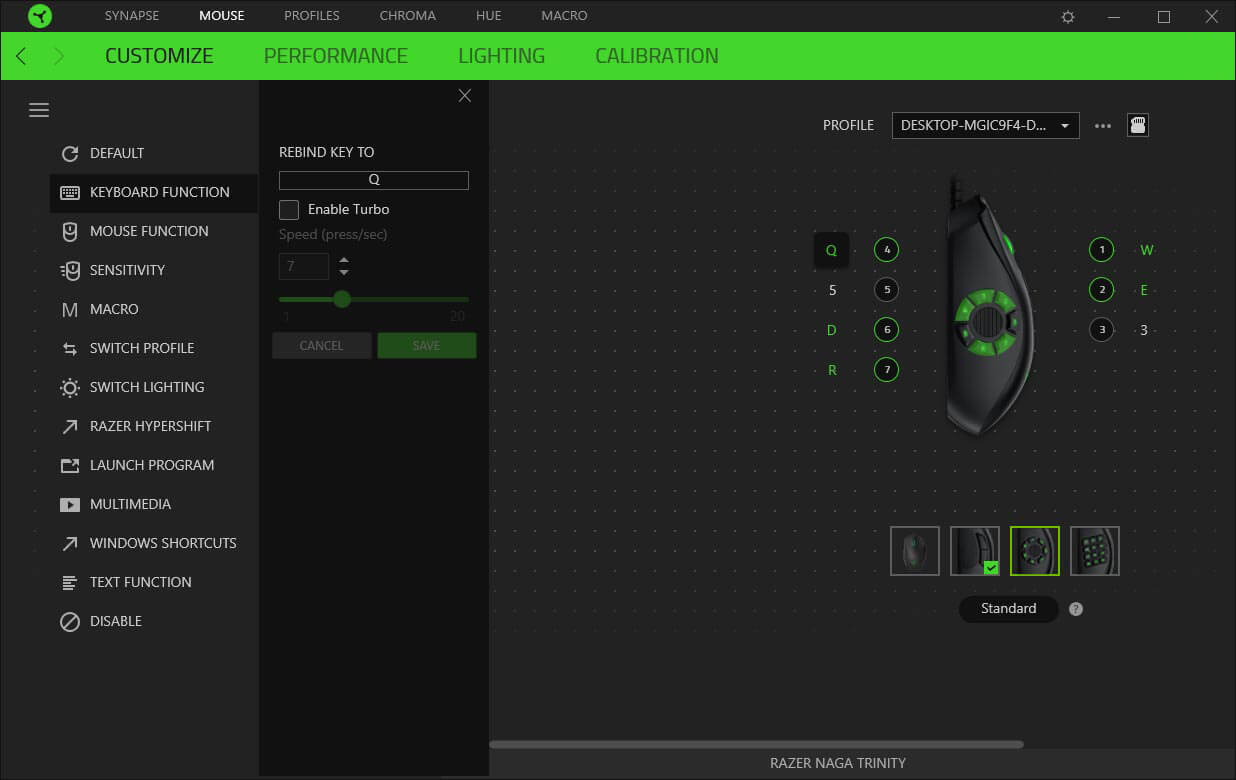 Conclusion
This is not the first time that a mouse has had a swappable side button option. But it probably is the best one yet to have ever been released. I can honestly say that I'm now a huge of the new Naga.
The Razer Naga Trinity is not cheap but you get more than what you pay for.
Naga Trinity costs around 100 euros, but if you would have bought 3 seperate gaming mouses for different games and for other types of usage and would want the same high-end feeling quality, you would have easily payed a lot more than 100 euros.
I will definitely have this as my preferred mouse from now on playing my games, The Razer Naga Trinity is not only the most comfortable gaming mouse I've used to date, it's also the most functional for both gaming and productivity. I just love it and I can't even stop looking at it from my sofa when I'm watching television haha.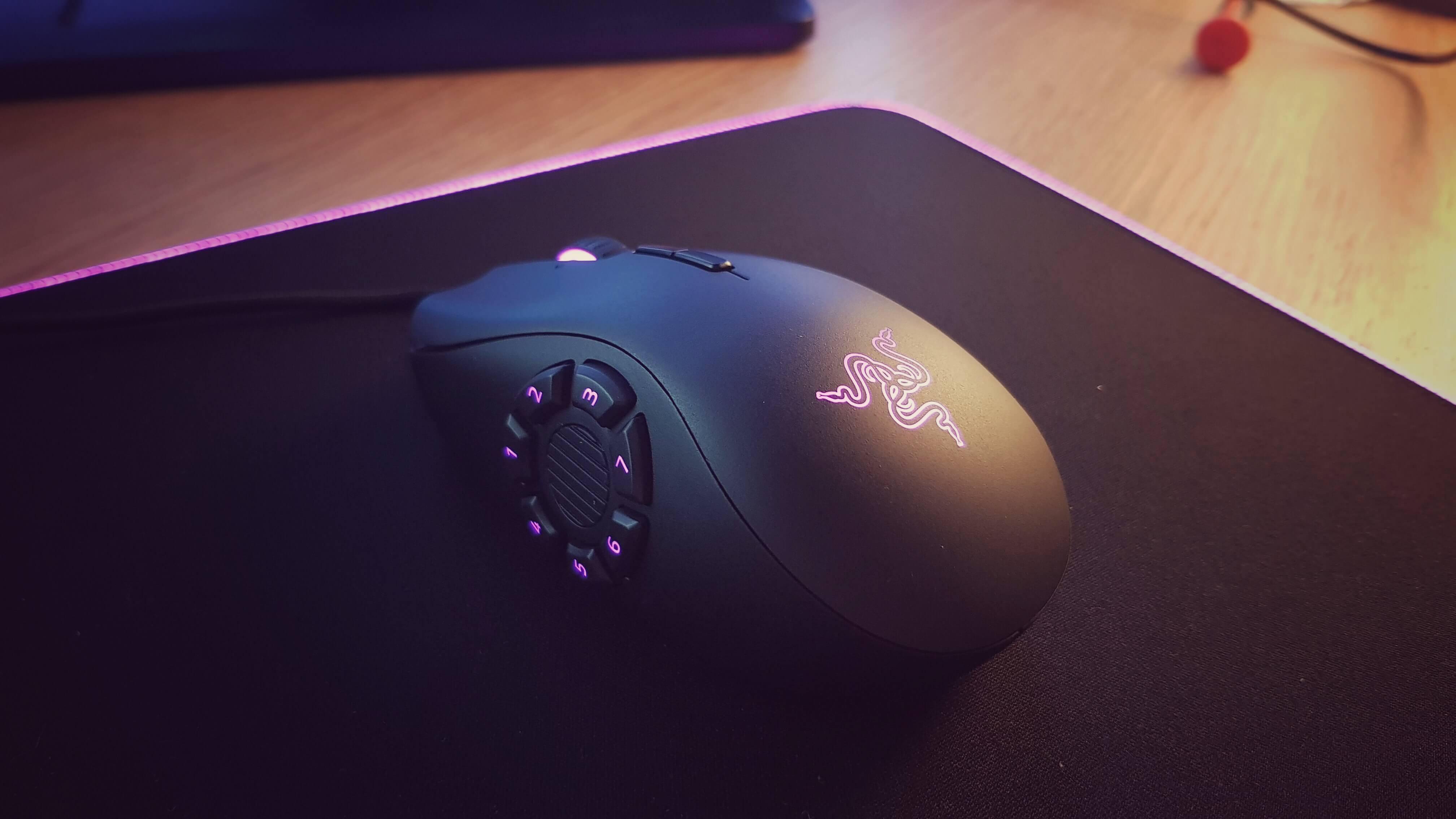 Specification:
Razer 5G optical sensor with true 16,000 DPI
Up to 450 inches per second (IPS) / 50 G acceleration
3 interchangeable side plates with 2, 7 and 12-button configurations
Up to 19 independently programmable Hyperesponse buttons
Razer™ Mechanical Mouse Switches
Gaming-grade tactile scroll wheel
Ergonomic right-handed design with enhanced rubber side grips
Hybrid On-board and Cloud Storage
Razer Chroma™ lighting with 16.8 million customizable color options
1000 Hz Ultrapolling
Razer Synapse 3 (Beta) enabled
Approximate size: 119 mm / 4.69 in (Length) 74 mm / 2.93 in (Width) 43 mm / 1.69 in (Height)
Approximate weight 120 g / 0.26 lbs (Excluding cable)
Available to buy here!
RAZER GOLIATHUS CHROMA
Well, with a great mouse comes great responsibility, right? You can't have one of the best mouses out there and not treat it like it, you need a great gaming mat for it to complete the experience, so we also got the Goliathus Chroma to test out, but does it fulfills that task?
The Goliathus Chroma mouse mat is for the gamers that prefers a soft gaming mat but that also would like to add more colors to their gaming space.
Goliathus Chroma comes with the Razer's Chroma RGB lighting around the outer edges and it gives it a whole different look of what you expect from a gaming mat. You can of curse change the color to whatever color you desire (16.8 million customizable color options). The design is very simple and very neat and it still gives you the feeling of a great soft mouse mat… you can't ignore how beautiful it looks.
Razer also added a cable holder for the mouse so it doesn't get stuck or pulled elsewhere. The usage of the Naga Trinity felt smooth and precise with the Goliathus Chroma mat, a really good feeling overall and really had nothing to complain about.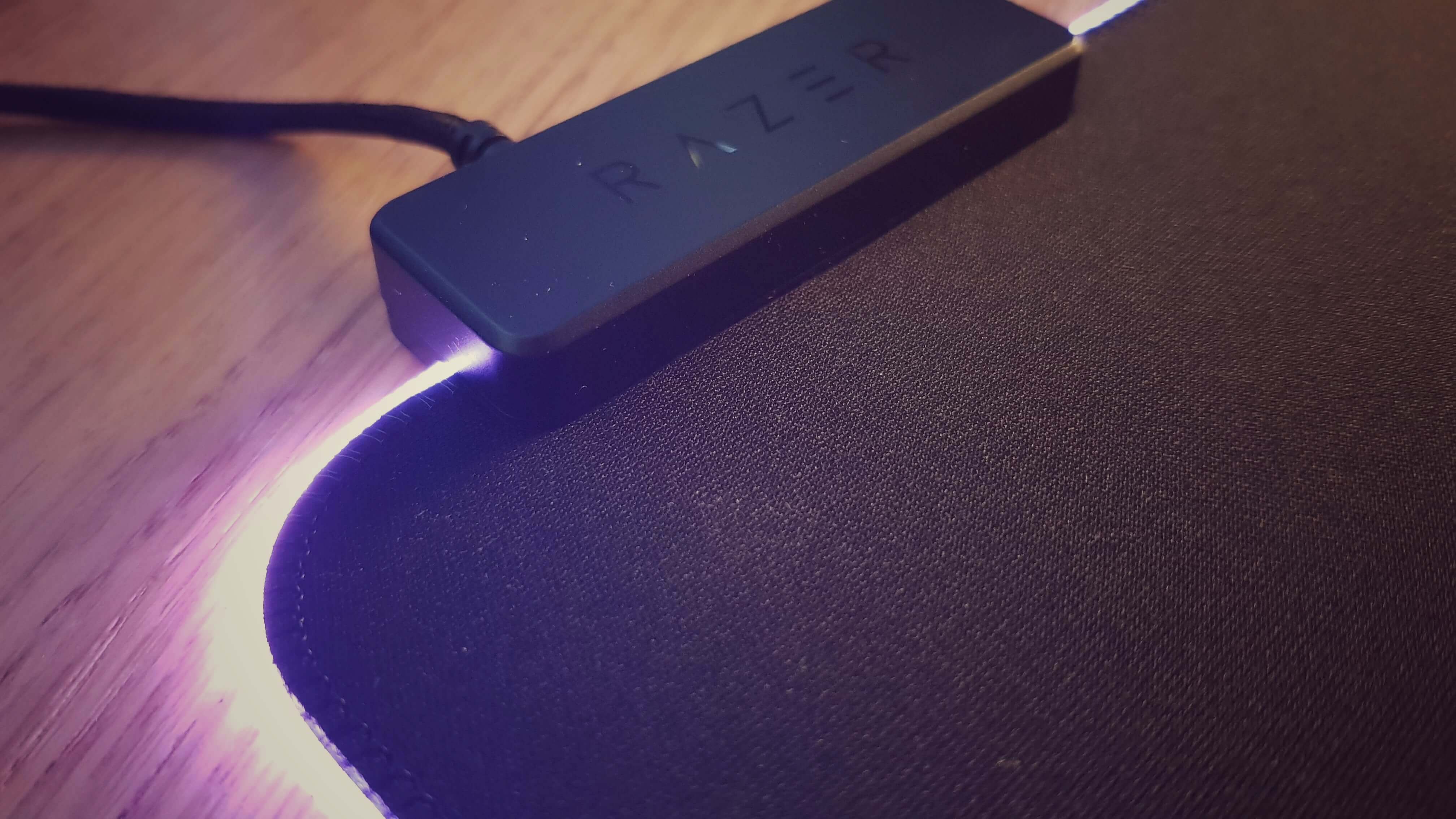 RAZER SYNAPSE 
You can of curse also use the Razer Synapse 3 features here as well (Beta) to change the setting or functions of the mouse mat, but the options are limited. The Reactive Quick Effect option is one of my favorite options, whenever you click a button or use the scroll wheel on your mouse, the mat lights up, but you need a Razer mouse that is also Razer Synapse 3 supported, like the Trinity Naga I used.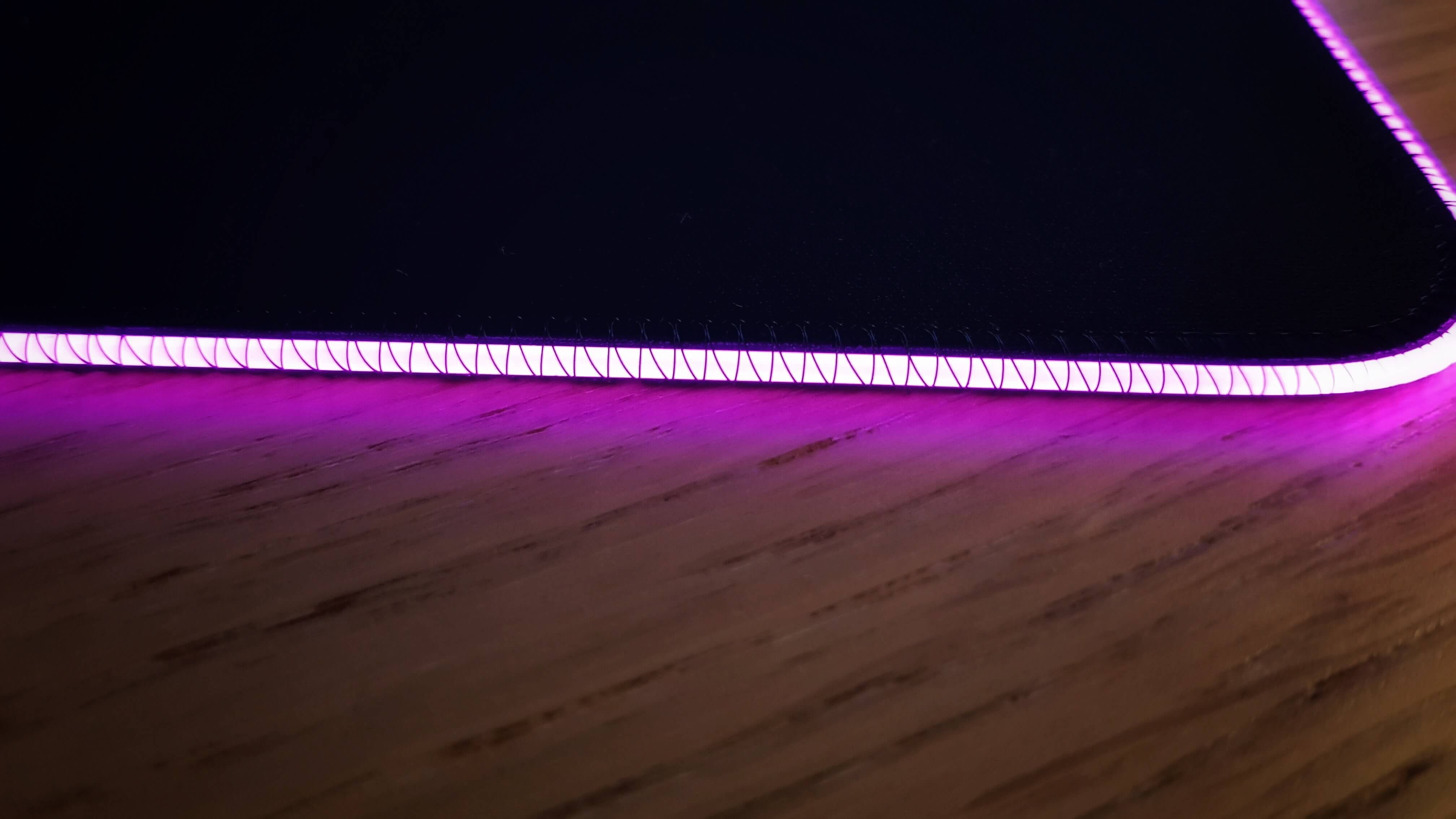 The Razer Goliathus Chroma mouse mat falls into the medium size category and costs around 40 euros. The price may be a little bit more expensive than most medium sized mouse mat, but it is much cheaper than other RGB mouse mats. In my opinion, if you put the RBG light in the equation then it is totally worth the money. I really recommend it!
No off to play some more games and really enjoy my gaming to the max!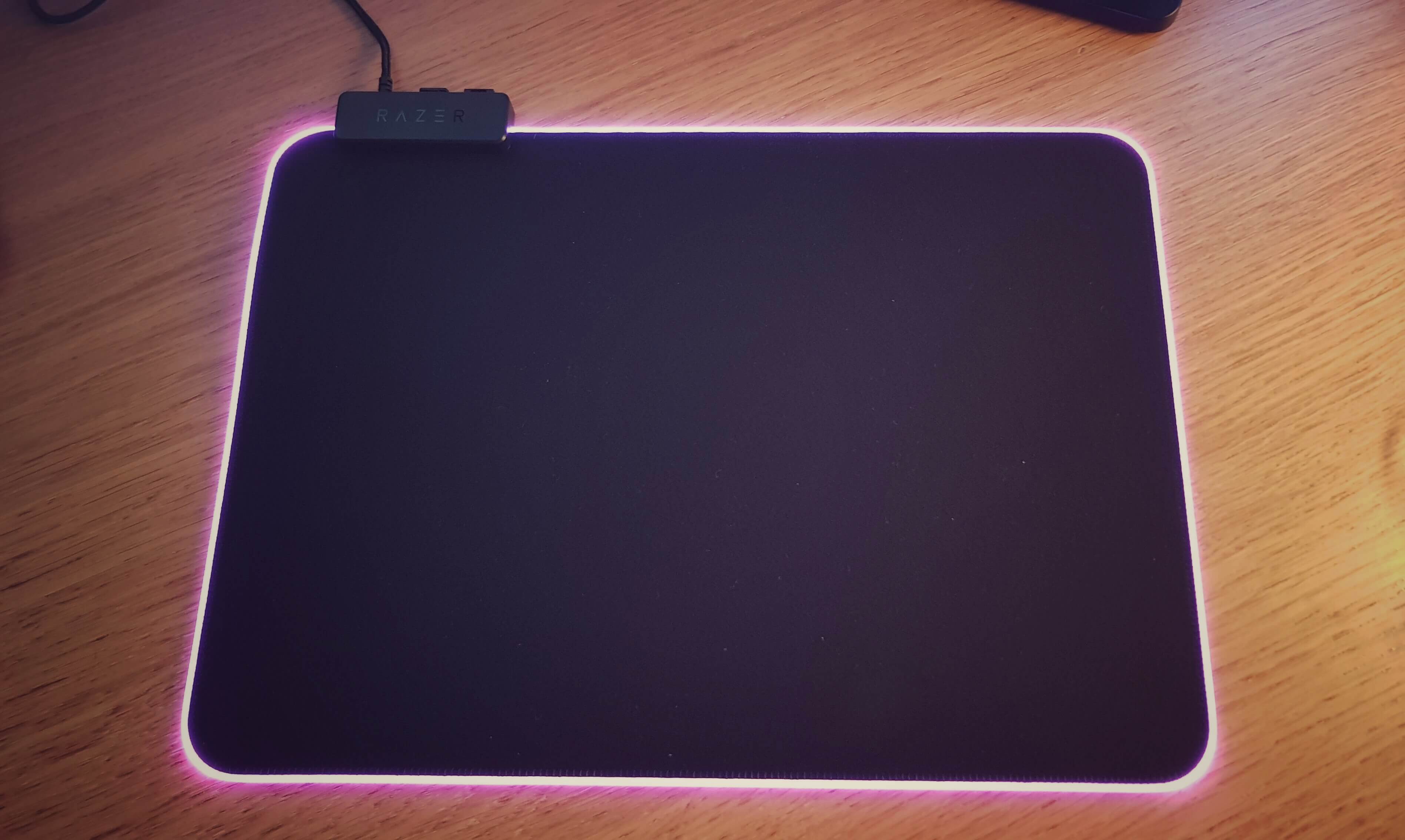 Specification:
Powered by Razer Chroma™ lighting with 16.8 million customizable color options
Micro-textured surface balanced for speed and control
Razer Synapse 3 (Beta) enabled
Non-slip rubber base
Cable catch (Goliathus Chroma only)
Approximate size: 255 mm / 10.05 in (Length) X 355 mm / 13.99 in (Width) X 3 mm / 0.12 in (Height)
Approximate weight (excluding cable): 230 g / 0.51 lbs
Cable length: 2.1 m / 6.89 ft
Approximate size: 294 mm / 11.57 in (Length) X 920 mm / 36.22 in (Width) X 3 mm / 0.12 in (Height)
Approximate weight (excluding cable): 560 g / 1.23 lbs
Cable length: 2.1 m / 6.89 ft
Available to buy here!
Phille's Quick Review
Well, I'm not much of a pc gamer, I'm however a console gamer for sure… I have played pc in my early days, and play maybe from time time… But for this quick review I went over to Radomir to test it out a bit, this will be a very quick second opinion from my point of view, to add to Radomirs review.
I really loved the look of the mouse and mat together, I've never seen the light features and thought it was awesome, I'm a huge tech nerd and really love new gadgets and stuff like that, so I saw it more of a new cool gadget. It looked beautiful, that was my first reaction.
Testing it I could definitely feel the quality and it was very comfortable to use it.
The response was quick and the control was precise… I tested Battlefield 1 and it worked really nice. I even considered to once again go back to pc and rule over Radomir at those games too. I really loved the mouse and I think even though I'm not a hardcore gamer I would go for that one too.
The mat was beautiful, but without the lighting effect I wouldn't have cared for it as much, but as I'm a tech nerd, I really felt that the mouse was more complete with the Goliathus mat for sure. Together they looked stunning! But most importantly the they felt great and delivered in quality and experience.