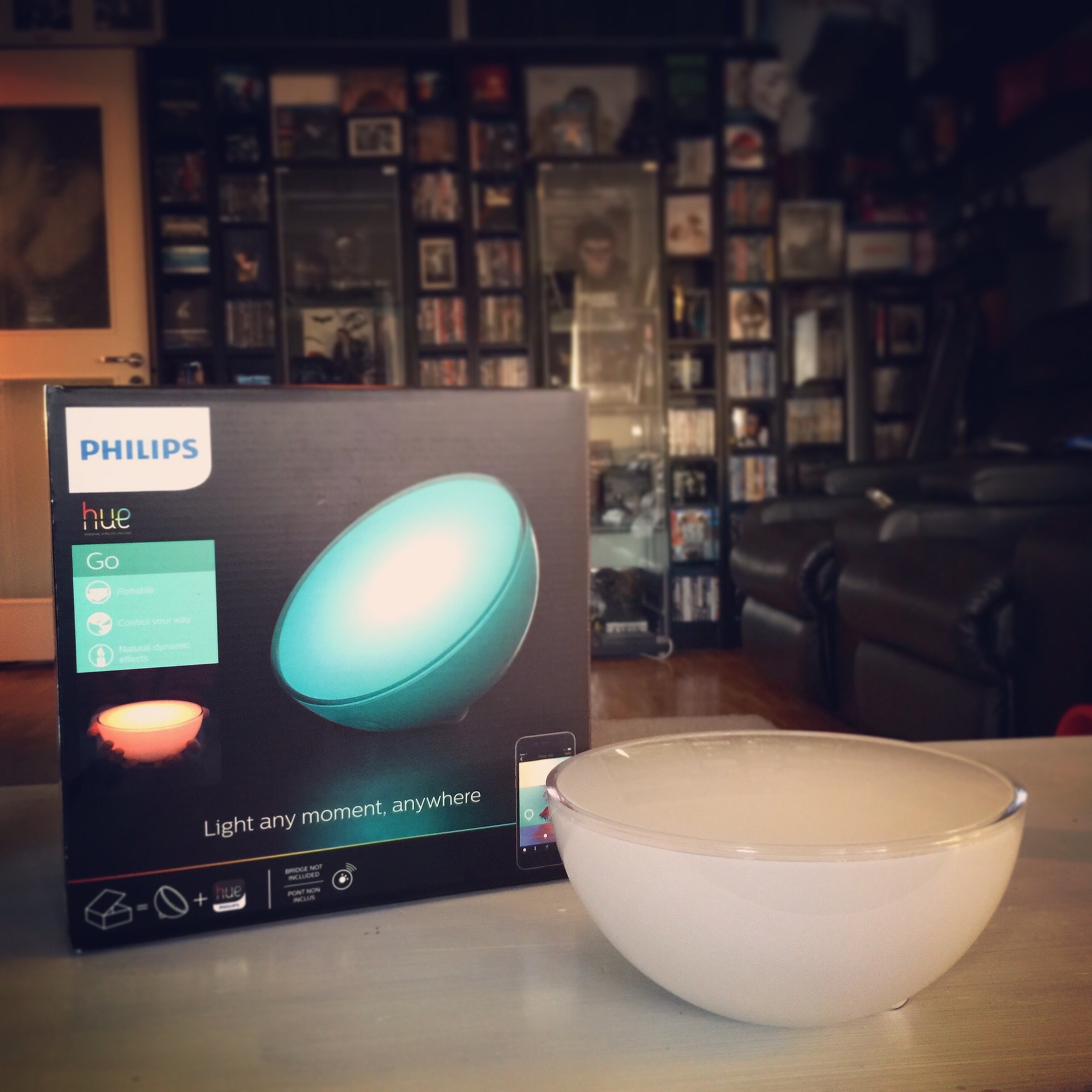 The wireless Philips Hue GO lamp is amazing! Much better then I Thought it would be. Wirelessly its holds up to 3 hours but you can always have it on with the powercable that comes with it. You still remote it through the Philips Hue app but there are also some preset lightnings built in for those who just dont want to pick up the phone or doesn't have the philips bridge. The light of the lamp is very strong, which by it self can give a strong lightning effect to an entire room, but also a soft cosy one if you lower it. The design is really nice and you can stand it in 2 different ways.
I totally loved it! Much better than Philips Bloom, but also more expensive… Which is the only negative thing. About 120$ is to much for one lamp… But luxury doesn't come cheap so…
A really nice lamp by its own with cool features and lovely colors, but also The best friend accessory to your existing Philips Hue collection so far!
RATING: 9/10