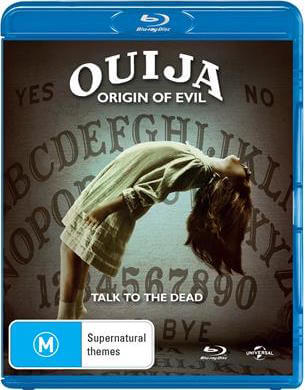 OUIJA: ORIGIN OF EVIL (2016) Blu-ray
Director: Mike Flanagan
Actors: Elizabeth Reaser,  Lulu Wilson,  Annalise Basso
Horror/Thriller, 99 minutes.
Distributor: Universal Pictures
Out on Bluray and Dvd now, you can order it here!
"In 1967 Los Angeles, a widow making ends meet as a psychic (Elizabeth Reaser) is stunned when she obtains a Ouija board that actually enables her to talk to the dead. While it's great for her business, the board also allows a vengeful ghost to possess her nine-year-old daughter (Lulu Wilson)."
A much better movie then the prequel Ouija from 2014. This movie had a much more interesting story, much better Cinematography and Visuals. It looks and feels like the 60's, the costumes, the house, well everything. Since sound is such an integral part of horror movies, it has to be good. And I am happy to say, it was good in this. There were minimal jump scares – if there was a lurking shadow, there wasn't a loud noise to scare the audience, it was just a lurking shadow and a reaction by the character who saw it. The third and final act had a good sequence which helped the suspense. The editing is good and flows well – it does slow down once in a while but that is to establish the characters which is done really well. The director Mike Flanagan made sure the characters were well defined so when the movie moved forward, we cared about them. He made sure the sequence of events was logical, a great suspenseful horror movie without the use of unnecessary jump scares. Overall, a very good horror movie!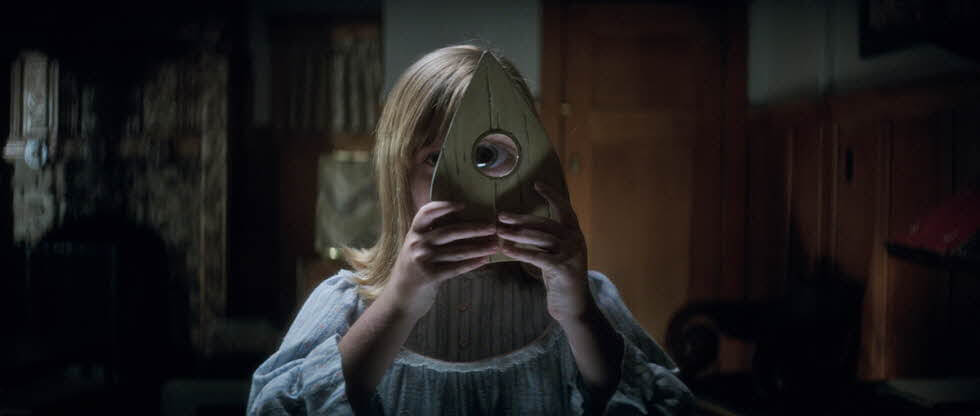 Rating: 7/10
Extras:

Deleted Scenes 
The Making of Ouija: Origin of Evil 
Home is Where the Horror Is 
The Girl Behind Doris 
Feature Commentary with Director/Co-Writer/Editor Mike Flanagan