MAD MAX: FURY ROAD 3D (2015)
Director: George Miller
Actors: Tom Hardy, Charlize Theron, Nicholas Hoult
Action/Adventure, 120 minutes.
Distributor: Warner Bros
Out on Bluray and Dvd now, you can order it here!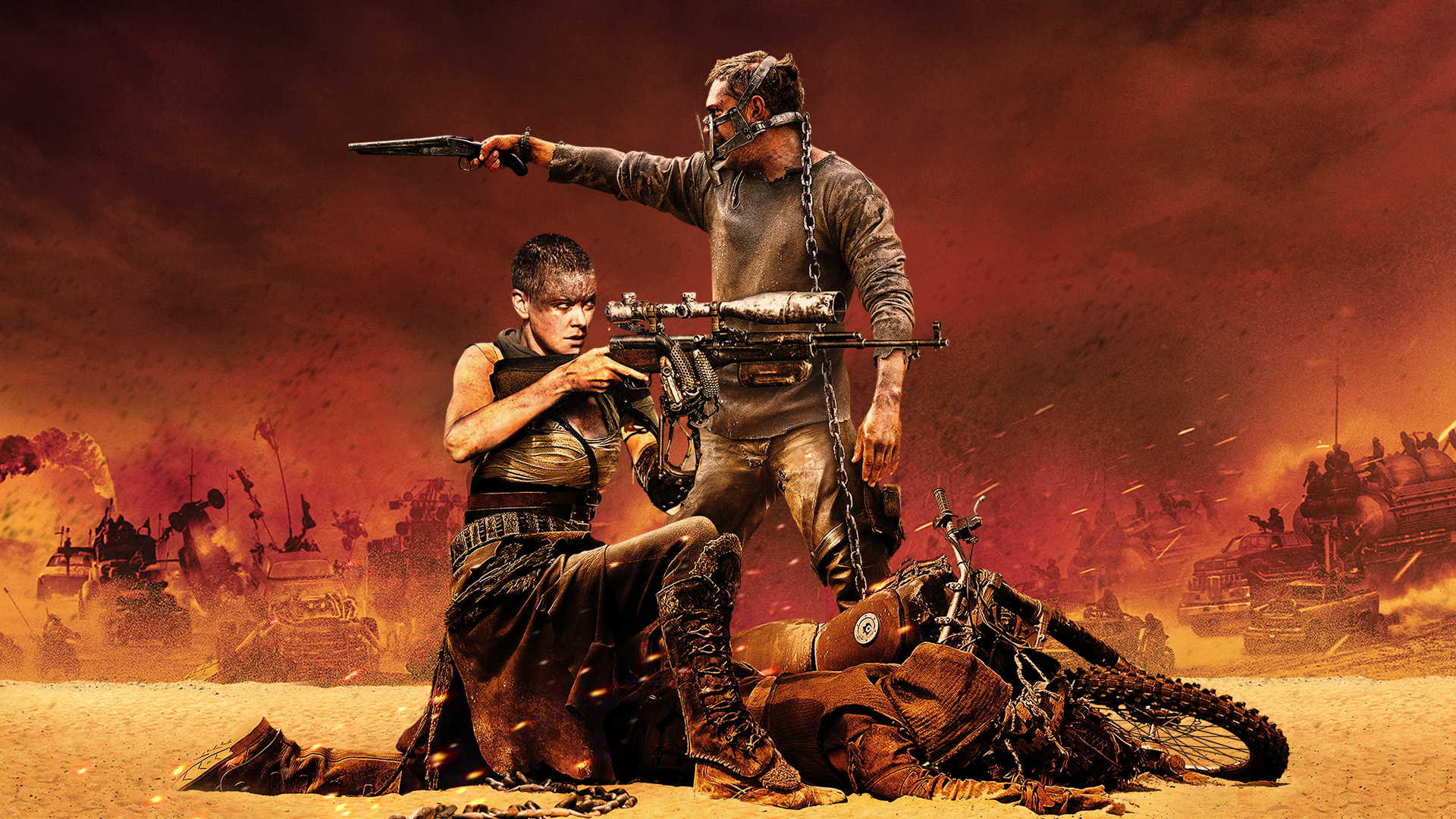 An apocalyptic story set in the furthest reaches of our planet, in a stark desert landscape where humanity is broken, and almost everyone is crazed fighting for the necessities of life. Within this world exist two rebels on the run who just might be able to restore order. There's Max, a man of action and a man of few words, who seeks peace of mind following the loss of his wife and child in the aftermath of the chaos. And Furiosa, a woman of action and a woman who believes her path to survival may be achieved if she can make it across the desert back to her childhood homeland.
Fasten your seatbelt seriously, what an amazing movie! It magically robbed my attention from the very beginning, it was pure entertaining all the way to the end. There isn't much dialog in the film, what you get instead is an action movie with all the perfect ingredients, incredible practical effects, stunning visual effects, the coolest live-action soundtrack ever (You must see this) and some awesome characters. If you have the opportunity I would recommend that you see this movie in 3D. I don't usually like 3D that much because they almost never get to use it right but the nailed it in MAD MAX: FURY ROAD, the 3D was spectacular.
The only little negative thing I have to say is that the story is quite thin otherwise it would have gotten a 10/10, apart from that this is pure candy for a kid's eyes!
I know you can tell that I'm going to give this movie some high ratings and I sure will, if you like action, if you like art… if you like something new now and then this movie is definitely for you.
Mad Max: Fury Road is not only the best action movie this year, is one of the best ever, period.
Enjoy it, you don't want to miss this one ;)
RATING: 9/10