(First of, I want to thank 20th Century Fox/Warner/Paramount for being so kind and so supporting for giving me the opportunity to review some of their 4K movies! I know you all been waiting for it to go big, I sure have… and 4K UHD is finally getting there, there are so many releases now and I'm so exited for it! So I'll be reviewing 5 of their lastest releases in 4K to begin with. And we'll start of with….)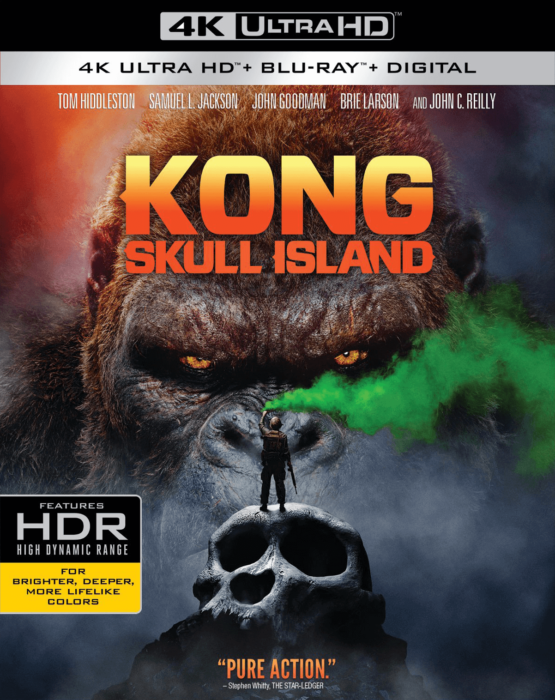 KONG: SKULL ISLAND (2017) 4K
Director: Jordan Vogt-Roberts
Actors: Tom Hiddleston,  Samuel L. Jackson,  Brie Larson
Action/Adventure, 118 minutes.
Distributor: Warner Bros
Out on 4K UHD, Bluray and Dvd now, you can order it here! Released 2017-07-24
It's 1971, a team of explorers with a company of soldiers are following myth and legend in the Pacific amidst rumors of an island where creatures both prehistoric and monstrous are supposed to live. Soon they come across Skull Island, the very island of lore and legend. The creatures they soon come across make the soldiers and explorers running for their very lives. Soon Kong shows up to let all know that he is the King of Skull Island and top of the food chain. Will they survive to tell their story? Will beauty win the heart of the beast?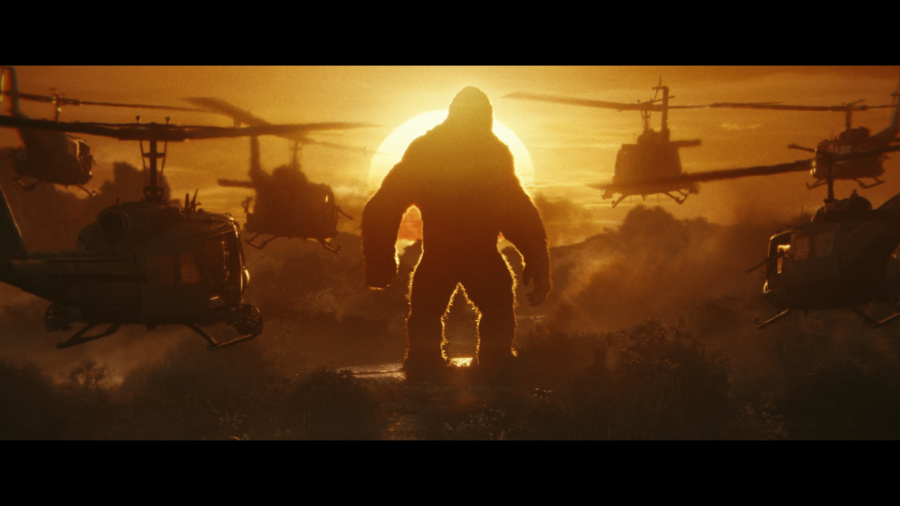 Lets start with how the movie was first then about the quality and comparison between bluray and 4k uhd.
When I first saw the trailer for Kong Skull Island I got so pumped because there was 70's styled vision to it and I like that era very much! And Kong looked BIG, raw and just brutal, like a huge monster! And I happen to like monsters as well, so I had my expectations.
And the movie delivered, it wasn't exactly what I was hoping for but it was indeed entertaining. The acting was good but nothing special, Samuel L.Jackson does his usual acting which is entertainingly enough and Tom Hiddleston charms the audience with his special touch, but other than that. not much to it.
But its a monster movie and there are some pretty cool monsters in it, great special effects makes them look incredibly detailed, specially in 4K UHD… I mean you can see KONG's individual tiny hairs on his body moving in different directions! That my dear friends is quality and "details".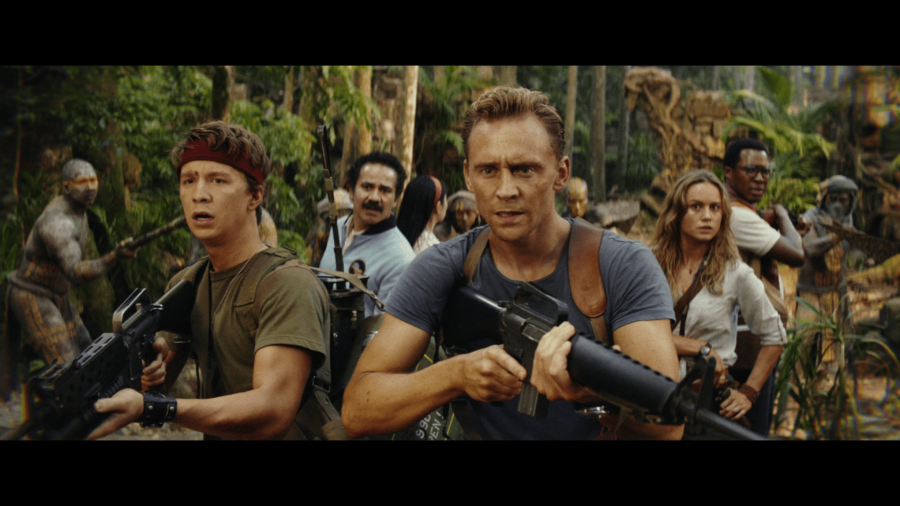 The action was the best part of the movie, lots of great actions scenes, huge monster fights… lots of heavy firing with some spectacular cinematography and soundtrack to back it up even more. I enjoyed Kong a lot and was entertained, yes… but there were some slow moments where not much was happening that slowed the pace a little bit.
But overall a good start for Warner Bros in their Monster Cinematic Universe… ops, did I say to much? Well let me say this, push forward the end titles and you'll get an extra scen that won't disappoint ;)
4K and Bluray Comparisons.
The biggest difference between 4K Ultra HD and traditional Blu-ray is that the former supports resolutions up to 3840 x 2160 (4K), while the latter caps out at 1920 x 1080 (1080p). 4K is four times better than Blu ray. HDR is also available in 4K UHD… HDR expands the range of both contrast and color significantly. Bright parts of the image can get much brighter, so the image seems to have more "depth." Colors get expanded to show more bright blues, greens, reds and everything in between.
I saw both the 4K UHD and Bluray version and I will be honest, as always… this time the differences in picture quality weren't that big and I think it has to do with how the filmmakers wanted the movie to look… I said earlier in the review that the movie looked like it had a 70's styled tone to it from what I saw on the trailer and that exactly what it had… some filters must have been added in the movie to make it feel more old and I think that effect had some impact on why the differences weren't that noticeable. But, there were some moments when it really did make a huge different, close up shots on KONG and the Monsters… you could really see each hair moving, water drops falling from the body of the monsters… those moments were significantly better.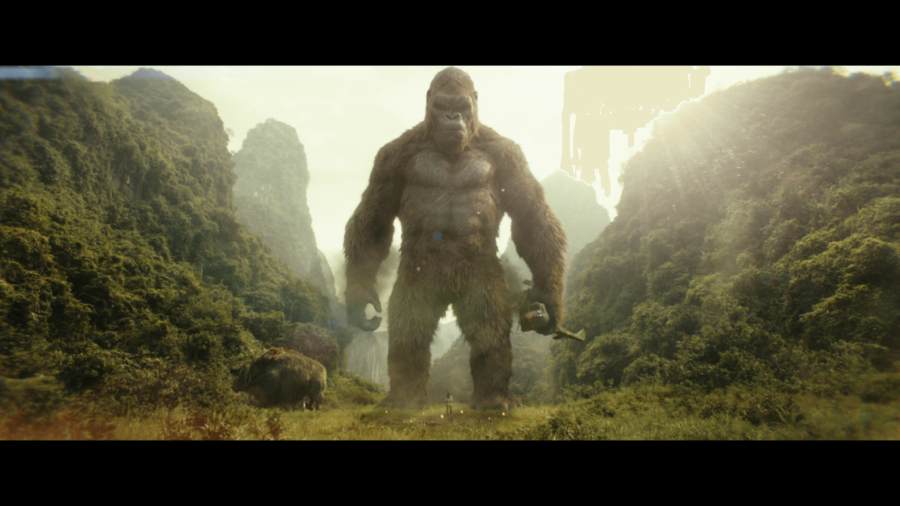 Extras:

Creating a King : A 2-part exploration of the rebirth and re-creation of an iconic monster 
Monarch Files 2.0 (Companion Archive): Dive deep into the organization and MonsterVerse mythology
Tom Hiddleston: The Intrepid Traveler : Join the actor on a tour of the film's breathtaking locations 
Deleted Scenes 
Director's Commentary 
And More!
Thanks Warner Bros!