JBL XTREME
Company: JBL
For: Portable Bluetooth Speaker
Out now, you can order it here!
Now here is a speaker worth taking a look at. The JBL XTREME is a portable Bluetooth speaker that really impresses with it's fairly small size. The first thing I'm going to talk about in this small review is the most important feature on every speaker… the sound of curse.
I can easily say that the JBL XTREME's sound is very, very good. It has high volume, amazing base for the size and a clear sound. I could stay 10-15 meters away and still hear with quality sound. The base is the main sound feature here, base lovers will really love and enjoy this portable speaker. I would think that because of the amazing sound quality this speaker wouldn't have a lot of battery time but I was very surprised how much it lasted. Used it for almost a week for about 2 hours a day and it still hasn't died! It has an large 10.000 mAh battery inside and it says on their site that it will last for up to 15 hours! I believe that it definitely will after spending days with it.
It's a bluetooth speaker so anything with bluetooth connectivity will connect to it without any problems, but if you have a smartphone there's an app you can download for easy connectivity and special features. If you don't have bluetooth on your device there is a 3.5mm jack you can connect with.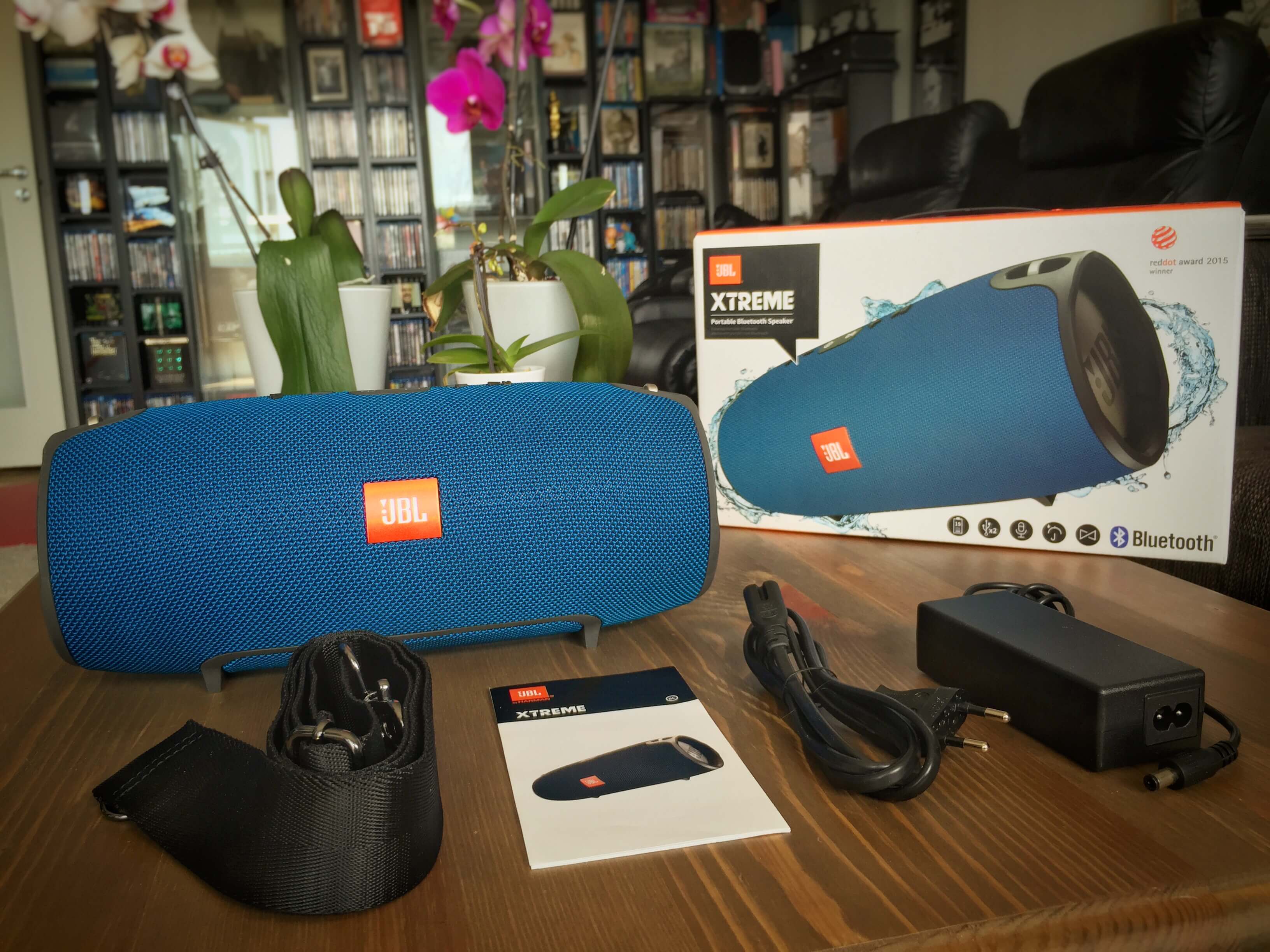 The design is gorgeous, it's simple, compact, beautiful and easy to use. It's "splash proof" meaning that it will take on some water, perfect for rainy weathers or fishing days hehe.
It has strap holders on the sides so that you can hang it on your shoulder when walking, a strap also comes included on the package! I really loved the design and so did my wife to so you see, both guys and girls will appreciate the look.
I've tested quite a lot of portable speakers and I can assure you that this is one of the better out there. It has everything you would want and a nice look to it. The only downside is that is quite expensive, but with all that you get I would say that you get what you paid for.
Your best friend trough the whole summer!
RATING: 9/10
+Amazing sound, simple and easy to use, very gorgeous…
– A bit expensive.