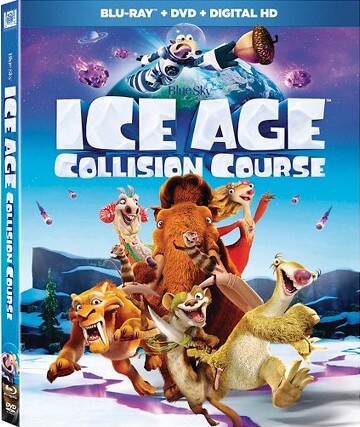 ICE AGE: COLLISION COURSE (2016) Blu-ray
Director: Mike Thurmeier
Actors: Ray Romano,  Denis Leary,  John Leguizamo
Animation/Comedy, 94 minutes.
Distributor: 20th century fox
Out on Bluray and Dvd now, you can order it here!
"Scrat's epic pursuit of his elusive acorn catapults him outside of Earth, where he accidentally sets off a series of cosmic events that transform and threaten the planet. To save themselves from peril, Manny, Sid, Diego, and the rest of the herd leave their home and embark on a quest full of thrills and spills, highs and lows, laughter and adventure while traveling to exotic new lands and encountering a host of colorful new characters."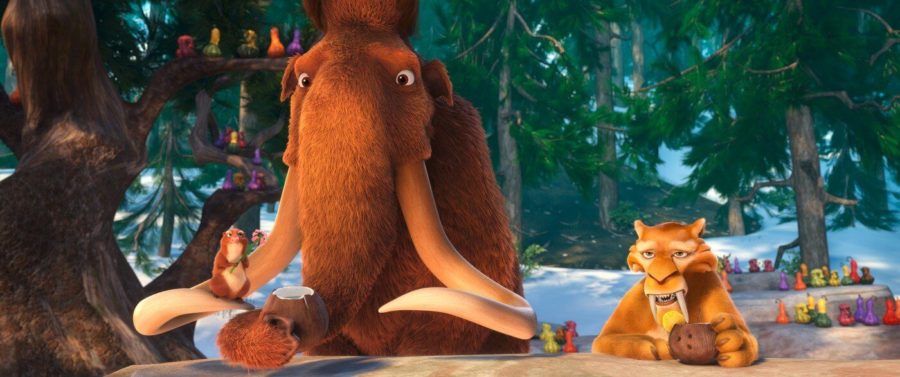 Ice Age is back for a fifth time and… it seems like the ideas for making these sequel has started to run out. Ice Age 5 is quite funny and still adorable but not as it used to be, there is something missing or maybe we have just seen it all already. I like how they old characters still have their charm but they have to give space for all the new ones that has joined the group throughout the years and that doesn't leave much time for the originals anymore, there are so many characters now that wants and of curse need to shine… and thats were the problem might be for me.
It's still as I said a very good movie, but this time around it's a movie more suitable for the kids, my 6 year old daughter liked it a lot. Scrat is still very funny though hehe, he never gets old!

RATING: 6/10
Extras:

Scrat: Spaced Out Mini-Movie
Ice Age: The Story So Far
Scratasia: Scrat's Solo Adventures
Mysteries of the Scratazons
The Science of It All: deGrasse Tyson deBunks
Star Signs of the Animal Kingdom
"Figaro" Sing-Along
Gallery