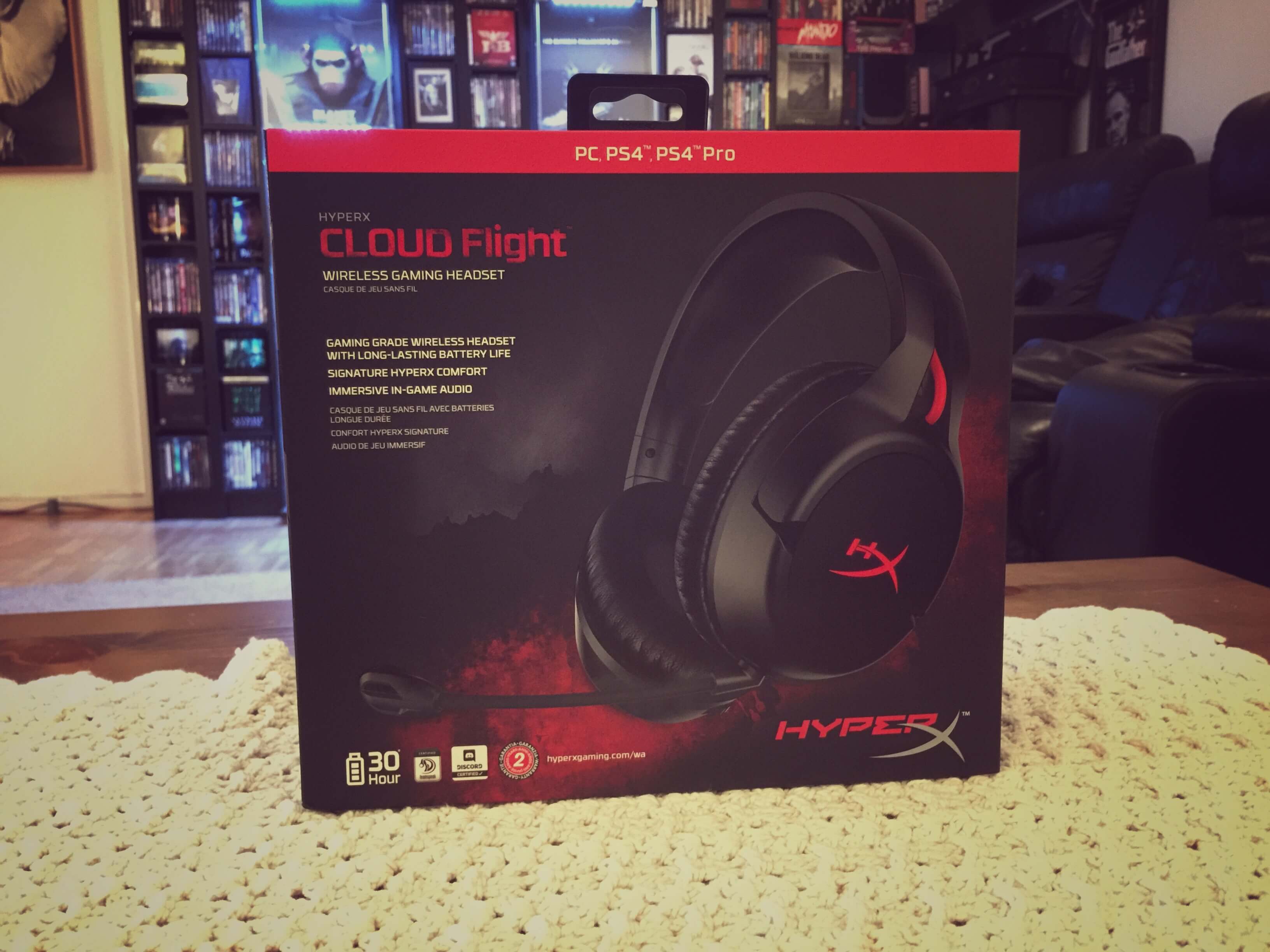 KINGSTON HYPER X CLOUD FLIGHT (Gaming Headset) Review –
Can be bought here.
So… I got the Hyper X Cloud Flight wireless headset to review, and here are my thoughts ;) …oh, and they came in a solid, nice looking box which is a bonus…
Well, first of all let me say that I decided to test it with my PS4 Pro (they also work wirelessly with PC And Ps4) and a bit on my phone…
The first thing I notice is how cool this headset looks, it's quite light weighing only 300g, which is much less than I though they would weight because they are wireless… as soon as I put them on I felt how very comfortable they were. The leather ear-cups felt great on my ears and the light weight made it so I could have them on for hours without getting any pain in my head… so yeah, really comfortable. And talking about how easy I would were them for hours, these headsets from Hyper X claims to give you around 30 hours of use with a full charge… which is indeed A LOT! But the Hyper X Cloud Flight also has led lights built in to the outside of the ear-cups and with the lights on, the battery lasts for 13-18 hours… thats quite a long time too and with the led lights looking so awesome it's a very nice feature that you can turn them on to show some style when you are with friends :P and off when you play at home alone… I never even needed to charge them and I played for quite some time before making this review.
The headsets are so easy to set up, I mean you don't even need to do anything. Just insert the usb adapter to your Ps4, Ps4 Pro and that's it! You're ready to go… a very easy plug and play feature.
The microphone is very, and I mean very flexible… you can flex it and position it how ever you'd like and it will stay in that pose very sturdy… and the mic is detachable too so that you can take it off when ever you want, and maybe you would like to do that if you would like to use them as regular headphones to your smartphone for listening to music for example… yes, you can use these on other devices too like a smartphone or if you also have an Xbox One… not wirelessly though but with a 3.5mm headphone cable (1.3m) that the box also includes. But how does the mic sound? Yes, they sounded very good, played with a friend and he had no issues hearing me att all saying that I sounded very clear… thanks to the noise-cancellation the microphone has.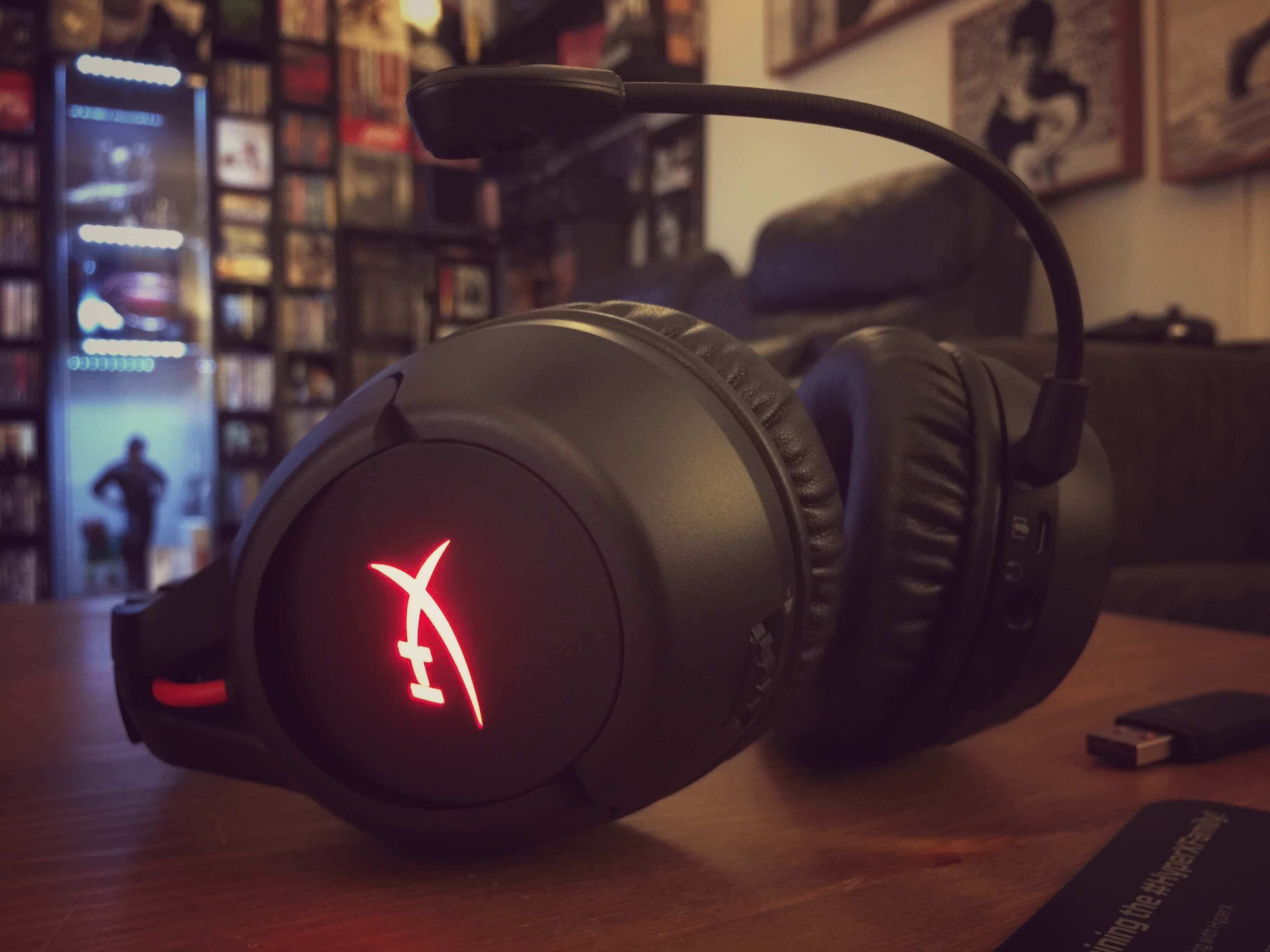 Other great features the Hyper X Cloud Flight comes with are on the ear-cups. You have a mute button on the left ear cup, which makes a sound when you activate it (great if you accidentally push it) and then the power on button that also controls your led lights. The best thing here however is the scroll wheel that makes a sound when you turn the volume up at the highest level and another sound to let you know you know you scrolled it to the lowest level. The ear-cups are also 90° rotated.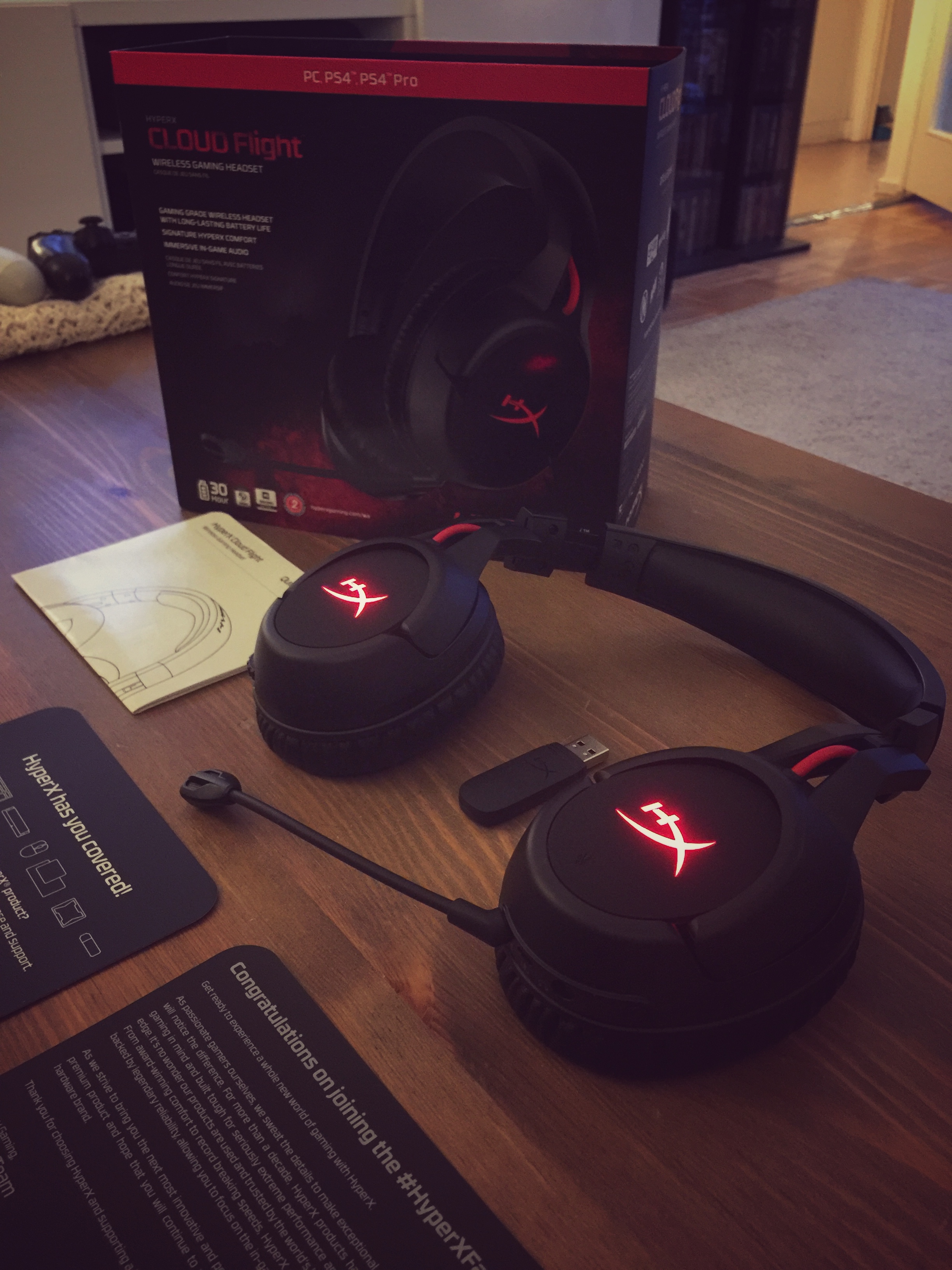 But wait… we have talked about everything except the most important thing, and that is the sound quality. How do the Hyper X Cloud Flight sound? Let me say this… I'm very impressed! These are wireless headphones, WIRELESS! And they sounded fantastic! I've tested a lot of gaming headsets and the best ones I've tested are the Logitech's G933 and believe me, these sounded even better than them. This is the best wireless gaming headsets I've ever tested…
In my test I played various games, and the sound was great but what I like to play most with headphones are fps games, especially CALL OF DUTY… I don't want to brag here, but I'm a very good COD player :P and I can honestly say that I played better with these on. The sound of the gunshots, the explosions, the footsteps… it was bang on and it all sounded excellent! I wish though I could have turn the volume up just a liiiittle bit more.
How did they sound on my iPhone? Also very good, but here I listened to music and I was surprised about the sound quality, the sound is very clear and the bass is great! These could easily replace your regular headphones for some gamers… and with the detachable mic, maybe some of you will ;)
But don't they have any flaws…? Look, almost nothing in the world is perfect… except my movie collection and Zlatan. And the thing I found here that could have been better was that it doesn't come with any sort of software, which would have been nice. Imagine you downloading an app were you pair your headphones and control your bass, volume limit, maybe turn of your headphones from your bed if you forgot to turn them off or other features like that… I really wish they had some sort of a settings feature. And the price is a maybe bit high, 150-160 usd (Sweden 1590kr) is more than some can afford, but the high quality headphones from other brands are all up there in the same price class, and these are the best out there so, it's a reasonable price… Apart from that… yes, they are "almost" perfect! Very impressed.
RATING: 9/10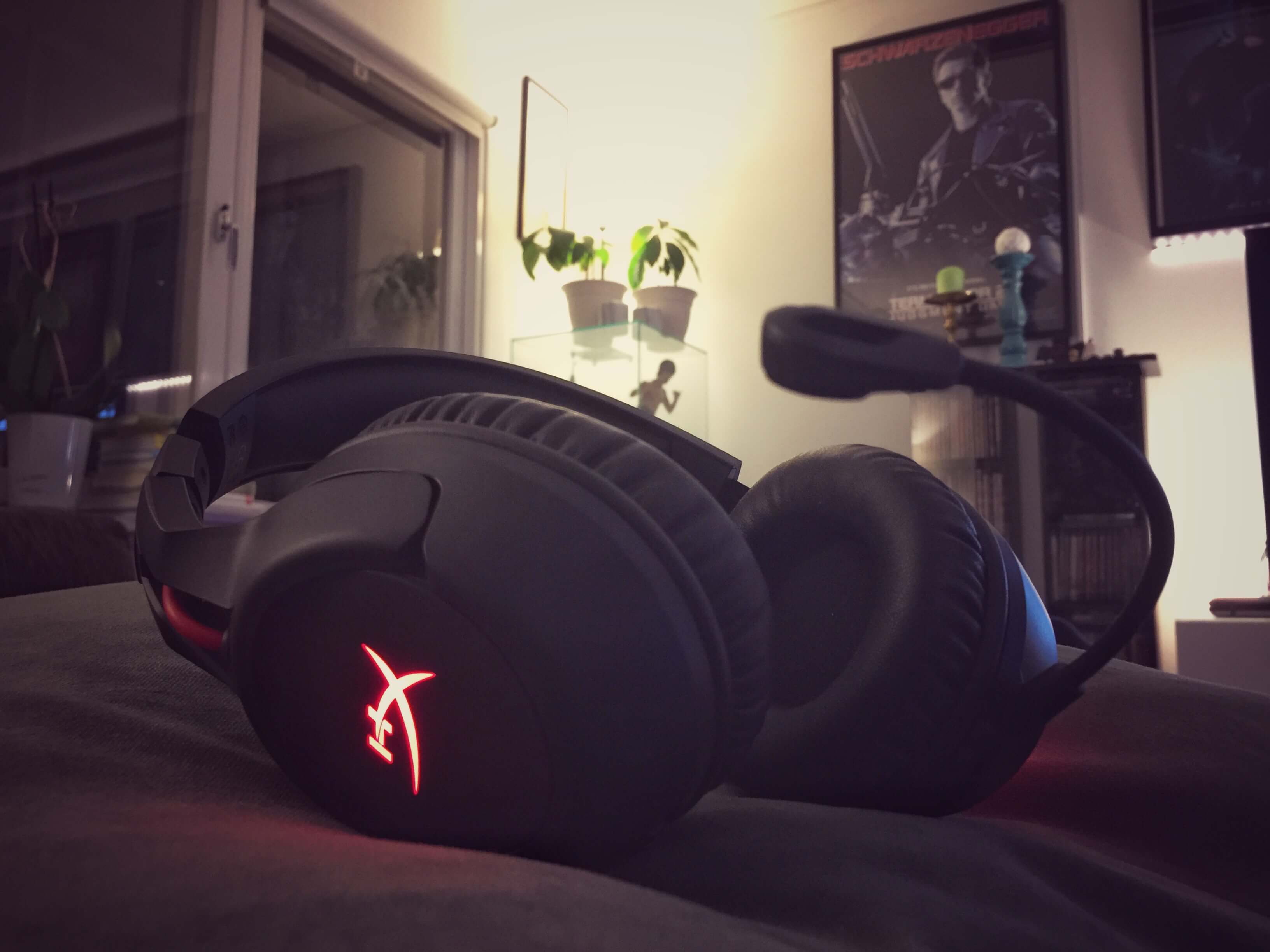 Features:
Gaming-grade wireless with long-lasting battery life
Signature HyperX comfort
Immersive in-game audio
Durable, adjustable steel slider
PC, PS4™, and PS4™ Pro ready
90° rotating ear cups with LED lighting effects
Intuitive audio and mic controls
Detachable noise-cancellation microphone
Up to 20 meters Wireless Range