GET HARD (2015) 
Director: Etan Cohen
Actors: Will Ferrell, Kevin Hart, Alison Brie
Comedy / 100 minutes.
Distributor: Warner Bros
Out on Bluray and Dvd now, you can order it here!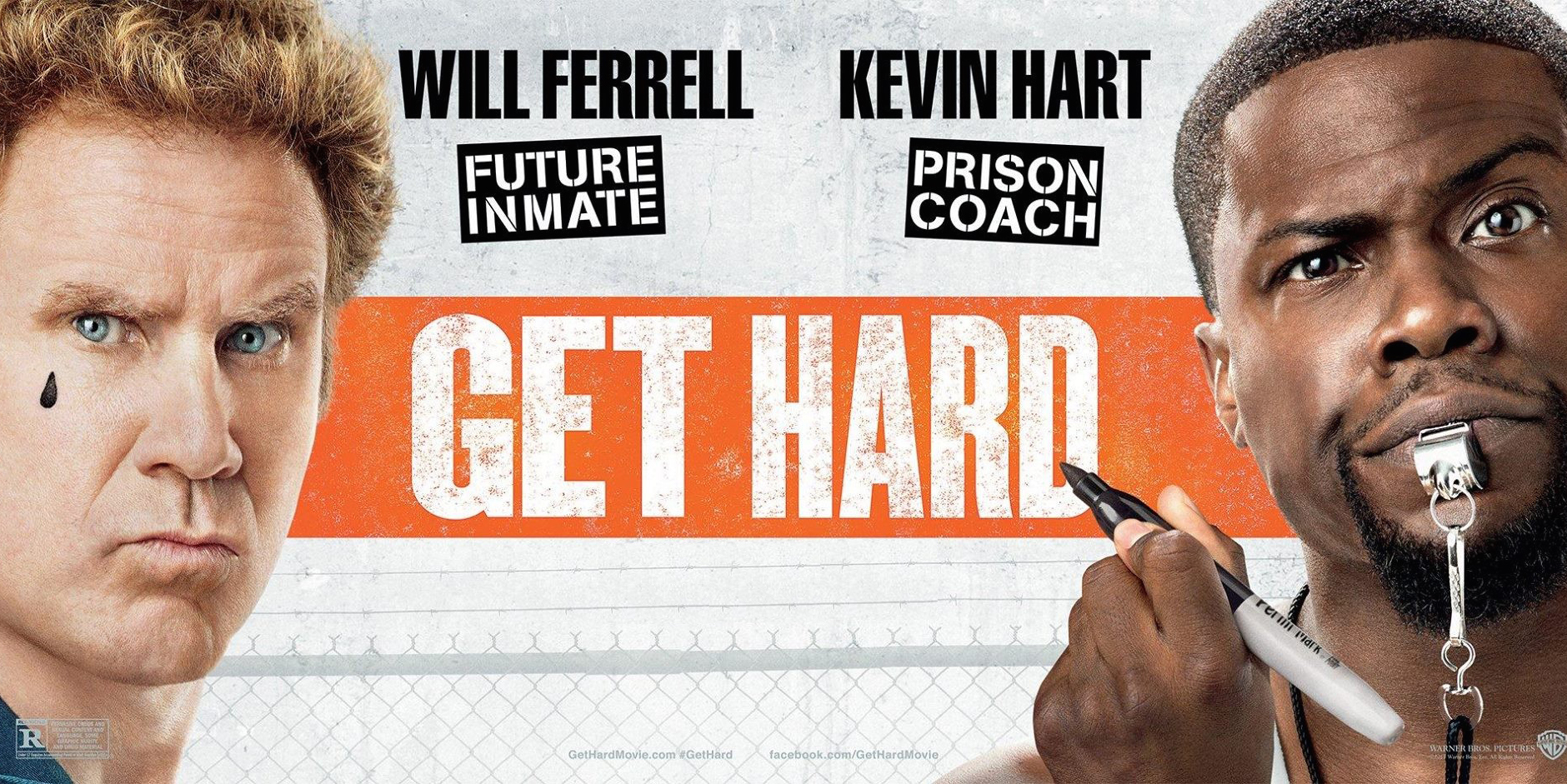 "Kevin Hart plays the role of Darnell–a family man desperate to get enough money to buy a house in a better area to benefit his family's well-being. He is hired by James (Will Ferrell), a wimpy stock trader who is about to go to prison for 10 years, to prepare him for life behind bars. The catch is that James thinks Darnell is an ex-con–not because Darnell told him that, but because James just assumed."
I LOVE Will Ferrell, he is for me the funniest comedian out there, but Kevin Hart, not so much (I think he is a bit annoying) so I didn't know what to expect from this movie.
But I found it to be good, it had a funny story but they could have done so much more with it. Will Ferrell had many funny scenes where I just laughed so much, but honestly, Kevin Hart was still quite annoying. He gave me a laugh or two but for the rest of the movie he was the one who was ruining it "for me". I don't know, maybe if you like him more than I do, you will enjoy the movie much more hopefully. It also could have been a bit shorter, felt long at some moments.
But overall it was ok, it did it's job of getting me some laughs.
RATING: 5,5/10
Extras:

Deleted Scenes
Line-O-Ramas
The Kevin Hart Workout
Ferrell Fighting
Gag Reel
And More!
Review Overview
Summary : Was ok, gave some pretty good laughs but also some yawns.