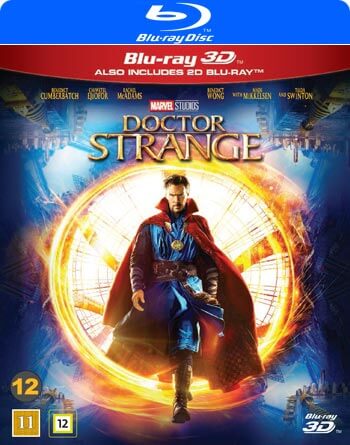 DOCTOR STRANGE (2016) 3D Blu-ray
Director: Scott Derrickson
Actors: Benedict Cumberbatch,  Chiwetel Ejiofor,  Rachel McAdams
Adventure/Action, 115 minutes.
Distributor: Disney
Out on 3D Bluray, Bluray and Dvd now, you can order it here!
"Marvel's "Doctor Strange" follows the story of the talented neurosurgeon Doctor Stephen Strange who, after a tragic car accident, must put ego aside and learn the secrets of a hidden world of mysticism and alternate dimensions. Based in New York City's Greenwich Village, Doctor Strange must act as an intermediary between the real world and what lies beyond, utilising a vast array of metaphysical abilities and artifacts to protect the Marvel Cinematic Universe."
Let start by welcoming the new member of the superhero assemble, Dr. Stephen Strange! Yes, I hade the opportunity to review this in the 3D version and I will talk about that more in the end of this review.
I have always found the origin stories of all superhero movies to be the ones I prefer, because they are much more interesting and focuses more on the actual story. Doctor Strange was no exception… I knew little of this character but knew that he was very important to the Marvel Universe development that's attached to all of the other superheroes. It did a great job here telling us who he was and what he went trough before becoming Doctor Strange. It was maybe a little slow paced at first but as said before, it focuses more on the story, which is good. We still get plenty of action and amazing visual effects! Yes, lets head over to that, the visual effects were some of the best, if not the best of all the Marvel superhero  movies… some reminded me of the Inception movie and with the 3D version it really poped out… (literally)! This is a movie you made for 3D lovers, so if you have the tools (3D player, compatible Tv) go for this version instead to get the most out of the movie, I truly recommend it.
Overall it was a very well told origin story and i really liked it. Great acting, Benedict Cumberbatch nails  it! Great storytelling, amazing visual effects… a very good start of the new superhero we surely will see much more of in the future!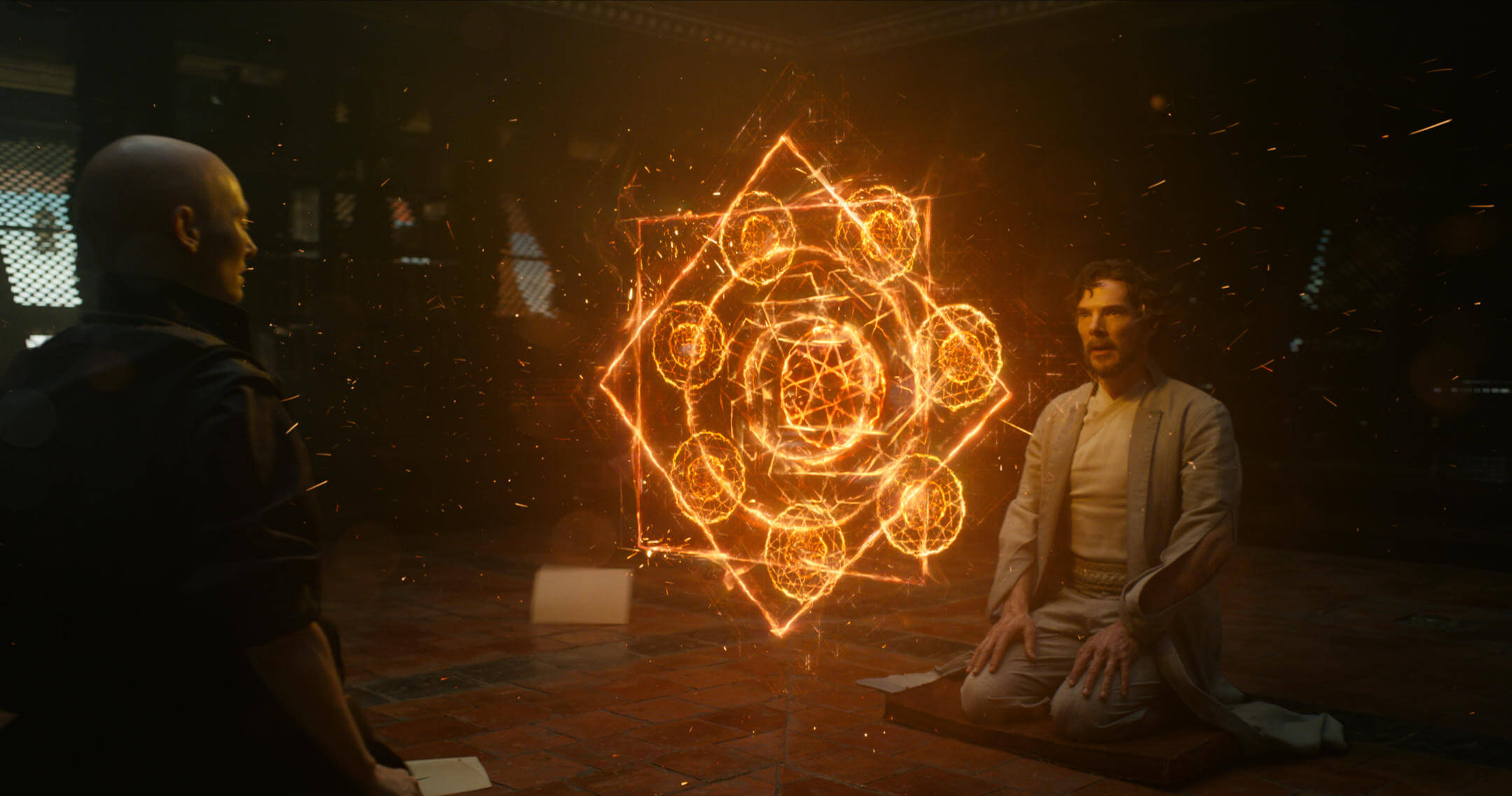 RATING: 7,5/10
Always appreciate Disneys special features, they give so much effort of putting great content here! Great extras!
Extras:

Play Movie With Intro
Featurettes: A Strange Transformation, Strange Company, The Fabric of Reality, Across Time and Space, The Score-cerer Supreme
Marvel Studios Phase 3 Exclusive Look 
Team Thor: Part 2
Deleted & Extended Scenes
Gag Reel 
Audio Commentary By Director Scott Derrickson