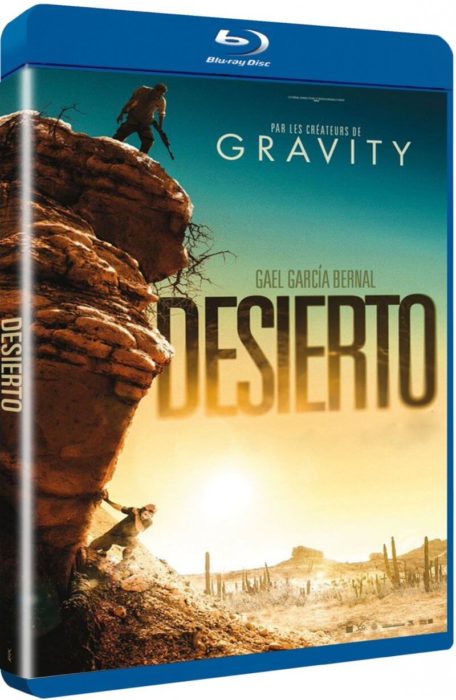 DESIERTO (2016) Blu-ray
Director: Jonás Cuarón
Actors: Gael García Bernal,  Jeffrey Dean Morgan,  Alondra Hidalgo
Drama/Thriller, 94 minutes.
Distributor: SCANBOX
Out on Bluray and Dvd now, you can order it here!
"What begins as a hopeful journey to seek a better life becomes a harrowing and primal fight for survival when a deranged, rifle-toting vigilante chases a group of unarmed men and women through the treacherous U.S.-Mexican border. In the harsh, unforgiving desert terrain, the odds are stacked firmly against them as they continuously discover there's nowhere to hide from the unrelenting, merciless killer."
Desierto is a good movie with a fine amount of acting skills, but if you've seen the trailer you've pretty much seen the movie. The story isn't all that great, I mean ok it's fine but it's simple… they have to go from point A to B without getting killed, thats it… there is lack of story here, why is this hunter want to kill them for example? It had potential to be a very good movie if they would have put a more interesting plot in here, but it ends just being good… great camera work a nice soundtrack and good acting.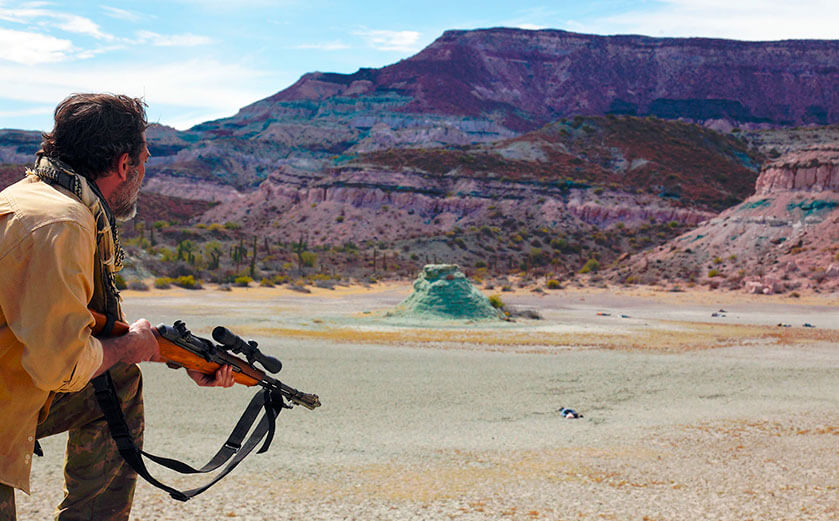 RATING: 5,5/10
No extras unfortunately…