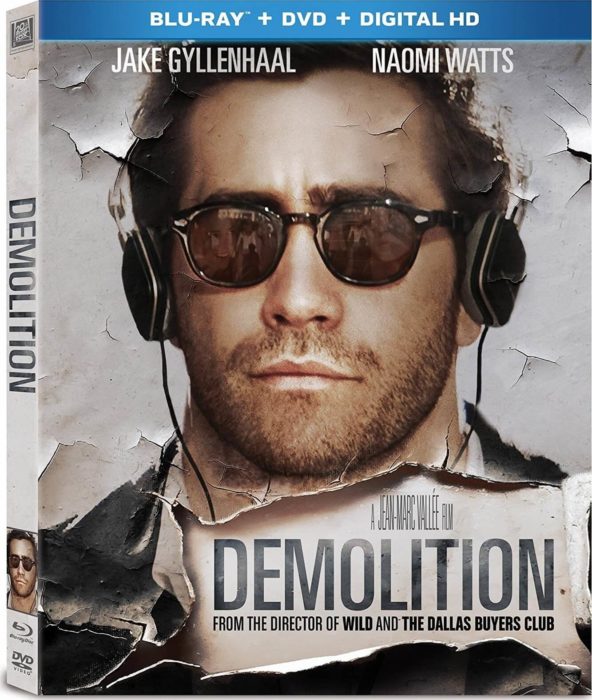 DEMOLITION (2016) Blu-ray
Director: Jean-Marc Vallée
Actors: Jake Gyllenhaal,  Naomi Watts,  Chris Cooper
Drama/ 101 minutes.
Distributor: Sony Pictures
Out on Bluray and Dvd now, you can order it here!
"Davis (Jake Gyllenhaal), a successful investment banker, struggles after losing his wife in a tragic car crash. Despite pressure from his father-in-law, Phil (Chris Cooper), to pull it together, Davis continues to unravel. What starts as a complaint letter to a vending machine company turns into a series of letters revealing startling personal admissions. Davis' letters catch the attention of customer service rep, Karen (Naomi Watts), and, amidst emotional and financial burdens of her own, the two form an unlikely connection. With the help of Karen and her son Chris (Judah Lewis), Davis starts to rebuild, beginning with the demolition of the life he once knew."
Well, Jake Gyllenhaal is in his top of his career right now and he has done some fantastic movies lately, his latest one out on Blu-ray is Demolition. A quite powerful movie about relationship and loss, It is the complete opposite of a fairy tale and the complete opposite of romantic comedies… It will cause you to think long and hard about your own relationships. A brilliant performance from Jake as usual, a very real and hard movie with some lighthearted moments too that you will continue to think about the movie long after you have left the theater.
RATING: 7/10