DEADPOOL (2016) UHD 4K
Director: Tim Miller
Actors: Ryan Reynolds,  Morena Baccarin,  T.J. Miller
Action/Comedy, 108 minutes.
Distributor: 20th Century Fox
Out on 4K UHD, Bluray and Dvd now, you can order it here!
"Wade Wilson is a small-time mercenary. He meets Vanessa and falls in love. Life is idyllic until one day he is diagnosed with terminal cancer. Things look bleak but a man appears who says he can be cured, through a treatment that gives him superhero powers. After initially turning him down, Wilson agrees, and meets the man behind the project, Ajax. While undergoing the treatment he discovers that it will involve him becoming a mutant, and he will need to undergo several painful tests to discover what his mutant abilities are. The treatment results in Wilson getting powers of accelerated healing but also leaves him terribly disfigured. Ajax tries to keep him a prisoner but he escapes. He now has two aims: find Vanessa and make Ajax pay for what he did to him. Wade Wilson is now operating under an alias: Deadpool."
Damn, Deadpool was a hell of a movie! First of all it has one of the best intro openings I've ever seen on a movie, it starts so cool and with heavy action immediately. It's hilarious but raw and bloody at the same time, a perfect superhero movie for adults if you ask me. It was made because of the fans and it was made for the fans, if you read comics and always wanted to see Deadpool on screen this is exactly how Deadpool was suppose to be portrayed.
I loved every second of it, the only little thing I wished more of maybe was to show a bit more of the Marvel Cinematic Universe… but I understand why that may have been a problem, the movie didn't quite have the budget for it but believe me it will for the sequel as it has broken records everywhere!
I think Deadpool is my favorite superhero right now and with so many awesome superheroes out there that tells a lot ;)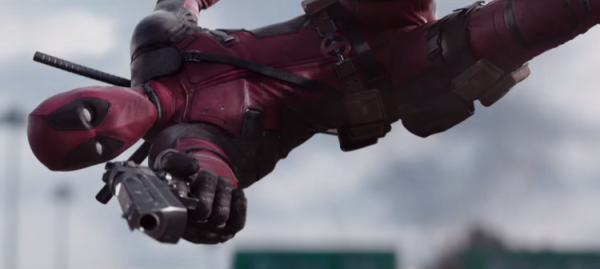 Another thing I want to talk a little more about is the quality! This version I got was in 4K, double the resolution than Blu-ray… and if you have a television bigger than 55 inches you will notice that there is a significant difference in sharpness…the quality was amazing, so sharp and beautiful! Blu-ray is already really good but 4K is not a joke or a marketing strategy… it really is much better on bigger televisions and the Sound is better too! I really recommend you test your first 4K movie with Deadpool if you haven't yet tested one. You will not regret it!
Also lots of extramaterial here to have fun with, Overall? A unique fun and action packed movie, Deadpool was a blast!
RATING: 9/10
Extras:

Audio Commentary by Ryan Reynolds and Screenwriters Rhett Reese & Paul Wernick
Audio Commentary by Director Tim Miller and Deadpool
Co-Creator/Comics Artist Rob Liefeld
Deleted/Extended Scenes with Optional Audio
Commentary by Director Tim Miller
Gag Reel
From Comics to Screen…to Screen
Gallery (Concept Art, Costumes, Storyboards, Pre-vis, Stunt-vis)
Deadpool's Fun Sack