BEAUTY AND THE BEAST (2017) Blu-ray
Director: Bill Condon
Actors: Emma Watson,  Dan Stevens,  Luke Evans
Musical/Family, 129 minutes.
Distributor: Walt Disney
Out on Bluray and Dvd now, you can order it here!
"Cursed to be a beast until a beautiful maiden loves him, a prince lies under a coat of thick, brown fur in his lonely castle with only his enchanted servants to look after him and keep him company. When a young village girl named Belle comes in search of her imprisoned father, the beast takes her in his place. Over time Belle sees beyond the furry coat and she befriends him. The two spend long days together in the snow and the sun. But Belle must love the beast before the last petal falls, otherwise he will stay a beast forever and ever. 
Disney's animated classic takes on a new form, with a widened mythology and an all-star cast."
As a child, The Lion King and The Beauty and the Beast animations were my favorite animated movies I've seen… and they still are to this date, so I was really happy when they announced the live-action remake adaptation of the classic animated musical. And now that I've seen it, I am more exited than ever for whats more to come from Disneys hard investment of their live-action adaptations of their classic animations.
The Beauty and the Beast was incredible, an almost perfect transfer from the animated version. I could remember a lot of the scenes almost looking identical to their classic. And that was so amusing to see, I felt like a child again… The visual effects were very good, they didn't feel cartoonish at all but didn't loose that magical feeling the cartoons had. It felt modern and real, still magical and true to what made this movie so good when I was kid.
Most of the actors were great, like Emma Watson with her lovely singing voice and, the Beast with his dark scary voice and Josh Gad as Lefou… the only character I had difficult to accept was Luke Evans as Gaston… I thought he didn't quite nailed Gastons physical look and charisma… it's maybe a hard character to play and get right, but I really think they could have cast that character better in my opinion.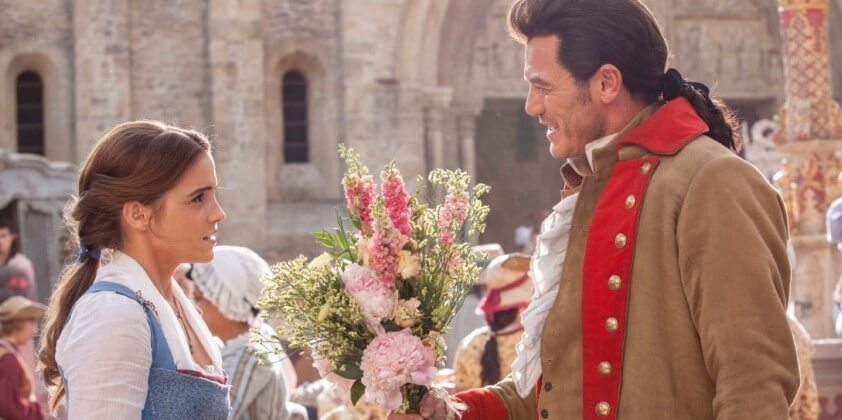 ©Disney
The Songs were amazing, t's unbelievable that they can live for so long without losing their magical effect! Some of them were played a little different from the original songs but it worked beautifully. There were even some songs that weren't in the classic which was a welcomed surprise!
I enjoyed the remake a lot and I'm so happy that Disney is going in this direction with all their old movies. I know for example that they are making a live action adaption for THE LION KING as well as you are reading this review and I how can't I be happy about that :D
If you want to feel like a kid again and re-live those magical moments then I truly recommend Beauty and the Beast… and what more magical can it be if you have your own kids now days to see this movie with. Thanks Disney!
RATING: 7/10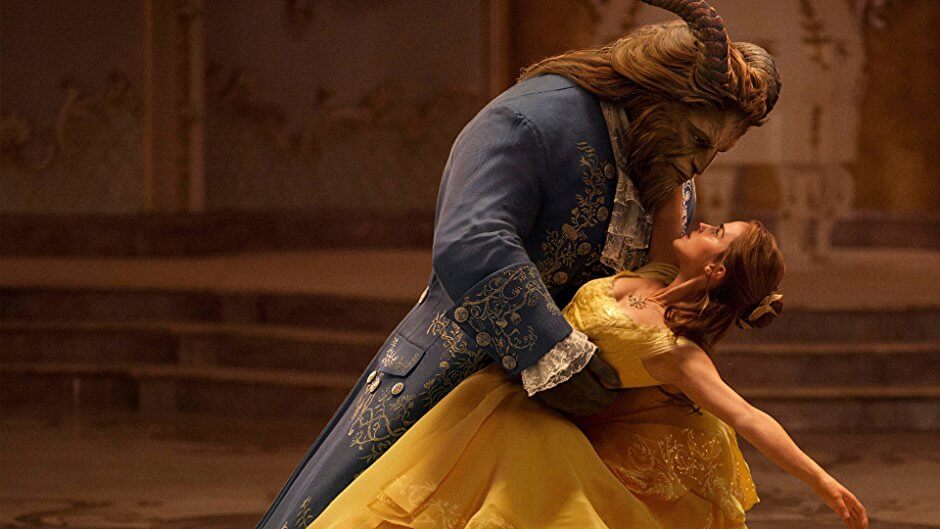 ©Disney
Extras:
Enchanted Table Read – Join the cast for the movie's elaborately staged table read, complete with singing and dancing to live music, set pieces and more.

A Beauty of a Tale – Explore the process of transforming a beloved animated film into a new live-action classic.

The Women Behind "Beauty and the Beast" – Emma Watson introduces several of the talented women in all aspects of production who helped bring this enchanted tale to life.

Making a Moment with Celine Dion – Celine Dion shares what it's like to sing "How Does a Moment Last Forever" – and be a part of the legacy of "Beauty and the Beast."

From Song to Screen: Making the Musical Sequences – See what goes into making some of the best-known moments from "Beauty and the Beast."

Extended Song: "Days in the Sun" – Learn more about Beast's childhood in an alternate version of this beautiful song, introduced by director Bill Condon.

"Beauty and the Beast" Music Video – Award-winning artists Ariana Grande and John Legend perform a moving version of this iconic song.

Making the Music Video – Go on set to capture the magic as it happens in Ariana Grande and John Legend's "Beauty and the Beast" music video.

Disney Song Selection – Jump directly to all your favorite songs and sing along with the movie.