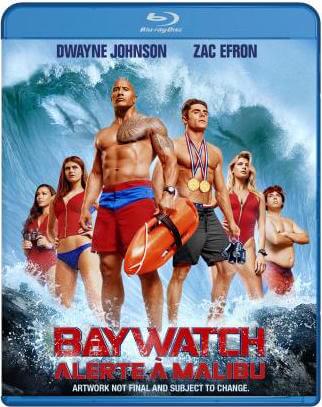 BAYWATCH (2017) Blu-ray
Director: Seth Gordon
Actors: Dwayne Johnson, Zac Efron, Alexandra Daddario
Action/Comedy, 116 minutes.
Distributor: Paramount Pictures
Out on Bluray and Dvd now, you can order it here!
"In sun-kissed Emerald Bay, the vigorous Lieutenant Mitch Buchannon and Baywatch, his elite team of hand-picked and perfectly tanned lifeguards, protect the bay, keeping both sunbathers and beach lovers safe. However, this summer, two new eager trainees will join the demanding life-saving program, as well as an insubordinate former Olympic swimmer, who are all called to prove their worth on the lifeguard towers just on time when a new synthetic street drug begins to infest the Emerald Bay: the flakka. Without a doubt, this calls for some serious undercover teamwork action, as the badgeless heroes in spandex comb the beach for shady newcomers and nefarious entrepreneurs with hidden agendas of their own. Can Mitch's band save the bay?"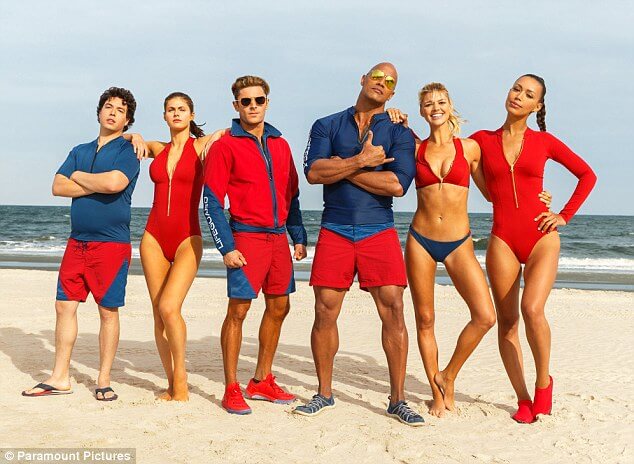 Here is a movie I didn't expect much of but that surprisingly delivered. Everything that involves Dwayne "THE ROCK" Johnson turns out to be good, I can now confirm that. The well known classic series Baywatch turns into a big Hollywood movie and while I thought it wouldn't work out that well it actually did.
It's very cheesy, ridiculous… yes, Baywatch isn't an oscar winning movie… that's pretty obvious but it still is quite entertaining and it delivers some very good laughs. The Rock is charming, fun and as always the most likable in the movie. And we can't get enough of him.
RATING: 5,5/10
Extras:

Meet the Lifeguards
Continuing the Legacy
Stunts & Training
Deleted & Extended Scenes