BATMAN v SUPERMAN (2016) in Cinemas
Director: Zack Snyder
Actors: Ben Affleck,  Henry Cavill,  Amy Adams
Action/Adventure, 153 minutes.
Distributor: Warner Bros
Out on Cinemas now!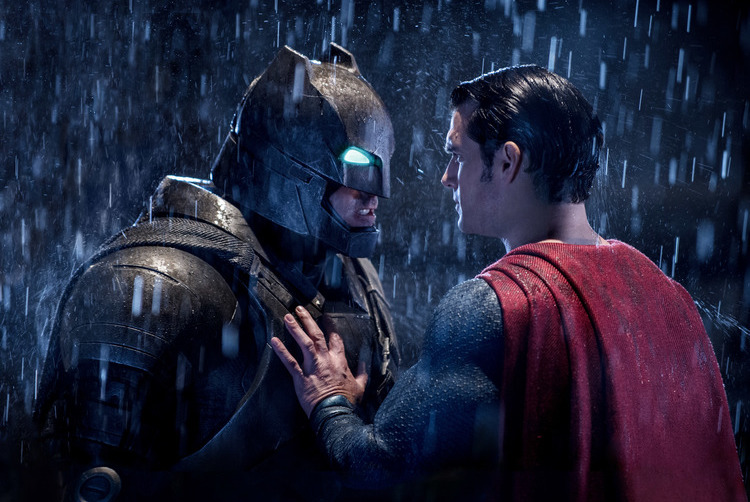 "Fearing the actions of Superman are left unchecked, Batman takes on the man of steel, while the world wrestles with what kind of a hero it really needs. With Batman and Superman fighting each other, a new threat, Doomsday, is created by Lex Luthor. It's up to Superman and Batman to set aside their differences along with Wonder Woman to stop Lex Luthor and Doomsday from destroying Metropolis."
I will keep this as shortly as possible because I don't want to spoil anything, and I won't.
Batman v Superman was everything one could have wished for, it was really that good! It had it all, a great story, some heavy action, awesome special effects, amazing soundtrack… and beautiful to look at.
I would say the movie is divided on 2 parts were the first half is lots of story telling, who is this new Batman we are seeing and what happened after the events of Man of Steel for Superman… And were the second part is were all the crazy events goes down.
Ben Affleck surely did an amazing job as Batman, he truly feels and looks like the older version of Bruce Wayne.
There are a lot of easter eggs in this movie, maybe hints of upcoming DC movies? Marvel better watch out now because if this is more of what we are going to get from DC and Warner Bros in the future, I can't wait!
A much more darker tone of a superhero movie then most, which I absolutely loved!
Superhero fans around the globe will definitely enjoy Batman v Superman.
RATING: 8,5/10