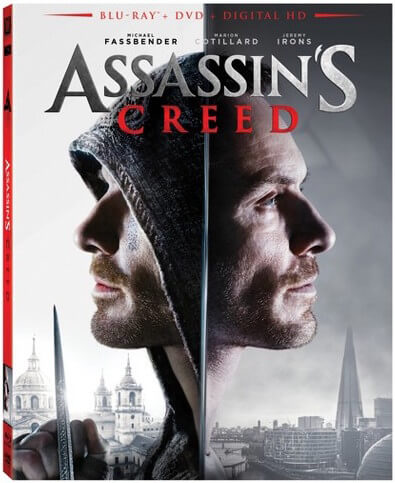 ASSASIN'S CREED (2016) Blu-ray
Director: Justin Kurzel
Actors: Michael Fassbender,  Marion Cotillard,  Jeremy Irons
Action/Adventure, 115 minutes.
Distributor: 20th century fox
Out on Bluray and Dvd now, you can order it here!
"Through a revolutionary technology that unlocks his genetic memories, Callum Lynch (Michael Fassbender) experiences the adventures of his ancestor, Aguilar de Nerha, in 15th Century Spain. Callum discovers he is descended from a mysterious secret society, the Assassins, and amasses incredible knowledge and skills to take on the oppressive and powerful Templar organization in the present day."
I'm quite divided of what I really thought about this movie, half of me liked it and enjoyed it and the other half found it quite boring at the same time. I will explain…
Visually the movie looked awesome and I think it had some elements that reminded about the game (not sure because I've really never played them that much last years), and the action was good too and together it made a great impact… however what didn't work in this movie was the most important, there is lack of storytelling here, you never really get to care so much for the characters that much and you find your self wondering sometimes what the hell is going on here, because they don't explain some stuff that probably were explained in the game… so viewers that hasn't played it before will surely find them self lost here. It's not the actors fault, what they do is good but they needed more time to evolve.
If you played a lot of the games and you like action movies there is something here for you ;) otherwise I'm not so sure this is a movie for you.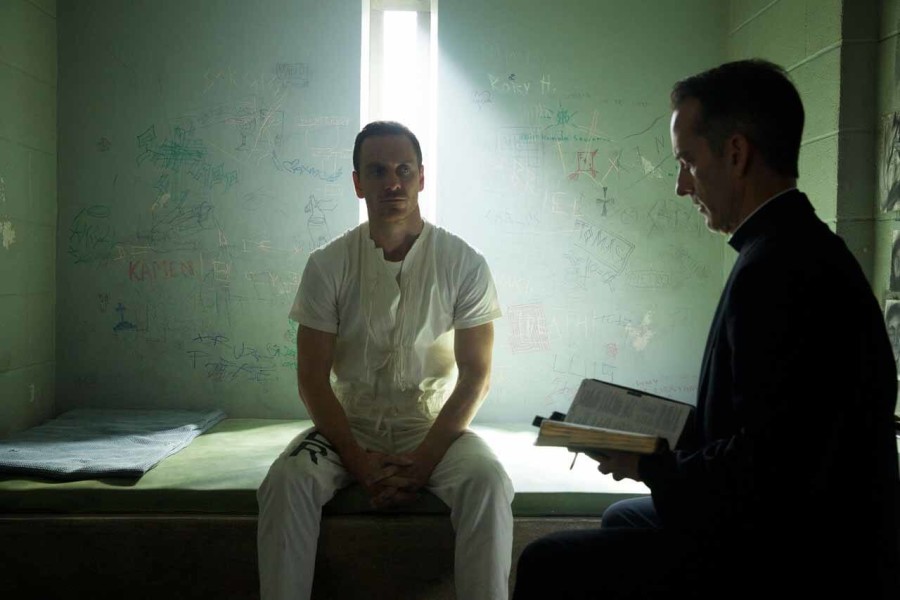 RATING: 5/10
Extras:

Take the Pledge: Behind the Scenes with Assassin's Creed Five-Part Documentary
Conversations with Justin Kurzel
Deleted Scenes Conversation with Justin Kurzel & Christopher Tellefsen
Gallery & More!