AMERICAN SNIPER
Out on Bluray and Dvd now, you can order it here!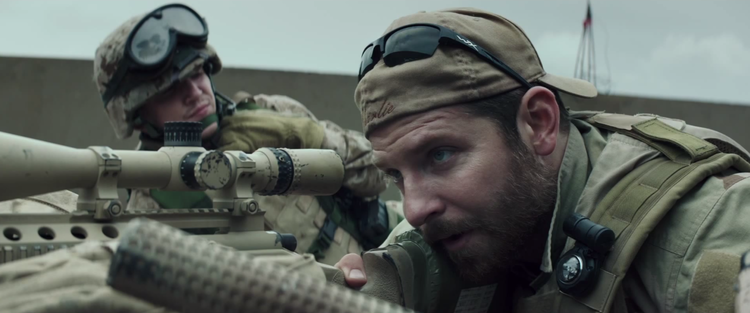 Chris Kyle was nothing more than a Texan man who dreamed of becoming a cowboy, but in his thirties he found out that maybe his life needed something different, something where he could express his real talent, something that could help America in its fight against terrorism. So he joined the SEALs in order to become a sniper. After marrying, Kyle and the other members of the team are called for their first tour of Iraq. Kyle's struggle isn't with his missions, but about his relationship with the reality of the war and, once returned at home, how he manages to handle it with his urban life, his wife and kids.
So, I heard good and bad things about this movie so I didn't really know what to expect. All I knew was that Clint Eastwood directed it and that Bradley Cooper starred in it, that's it! And I have to say that I thought it was a very well made movie that had suspension, good drama, good actors but that probably could have been a little shorter. I see the american propaganda in it as well, but I don't really care. I wanted to learn who this guy was and why a lot of people worship him. The movie was good, it had my attention from beginning to end.
If you want to know who this American Sniper was, then I recommend you seeing this movie.
EXTRAS:

One Soldier's Story: The Journey of American Sniper Join director Clint Eastwood, cast and crew as they overcome enormous creative and logistic obstacles to bring the truth of Navy SEAL Chris Kyle's story to the screen.
The Making of American Sniper
RATING: 7/10