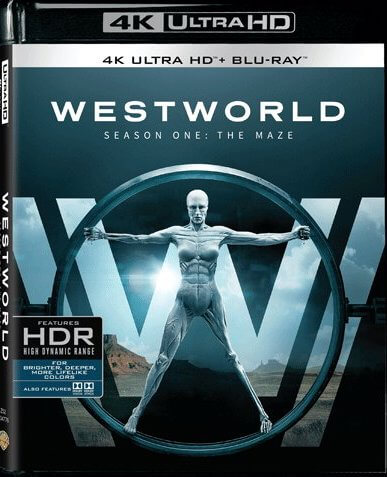 WESTWORLD Season 1 (2016) 4K UHD
Actors: Evan Rachel Wood, Jeffrey Wright, Ed Harris
Sci-fi/Drama, 1o épisodes, 616 minutes. 
Distributor: Warner Bros
Out on 4K UHD, Bluray and Dvd now, you can order it here!
"Westworld isn't your typical amusement park. Intended for rich vacationers, the futuristic park allows its visitors to live out their most primal fantasies with the robotic "hosts." However, the robotic hosts have evolved an artificial consciousness that is similar to, yet diverges from, human consciousness. No matter how illicit the fantasy may be, there are no consequences for the park's guests, allowing for any wish to be indulged; but there is a price to be paid."
Westworld is a beautifully layered story about the dawn of Artificial Intelligence, where these androids of a park starts to evolve feelings and consciousness while the humans that are traveling there are becoming more homicidal as they lose their humanity. Strange right, yes… it is, but it's something that really opens up your mind and thoughts about the future. I really enjoyed every chapter the first season came with, there are 10 episodes and every episode is fantastic.
Westworld is a series you really have to focus on and give it all the attention you can because it can be a bit complicated if you miss something that turns out to be very important later on the series.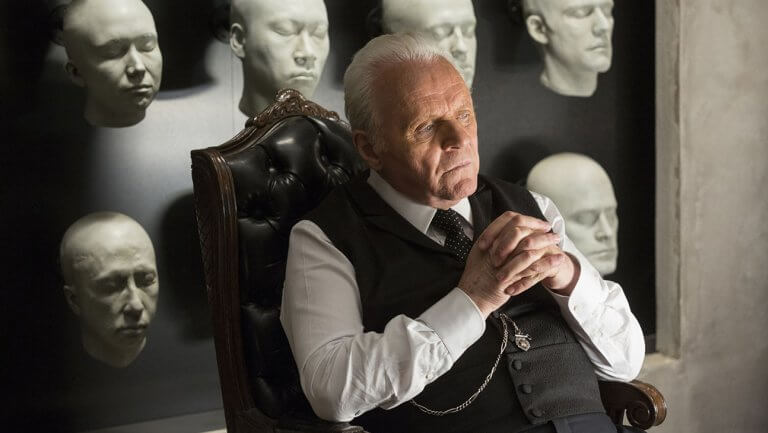 This is a show based on the movie from 1973 with the same name, that movie has been praised a lot and its a sci-fi classic. I've happen to have seen that movie and I like it, it's good but I definitely loved this series a whole lot more
Westworld looks Amazing, the experience you get with the 4K is absolutely remarkable… the beautiful landscapes and the details of almsot every scene makes it a joy to watch.
The cast of is great with some very talented actors like Anthony Hopkins, Ed  Harris and Evan Rachel Woods… all of them gives their best performances.
I Could speak forever about the series, but I wont spoil anything, and we are now doing "Quick reviews" lately which has gotten lots of positive feedback so I'm going to wrap this up.
Westworld is definitely a show you don't want to miss, if you like sci-fi's, dramas, adventures, westerns… if you like quality then Westworld is for you!
Much better black levels and sharpness between the 4K and Blu-ray version.
Really gets noticed best on the landscapes scenes and close ups. 
SCORE: 9/10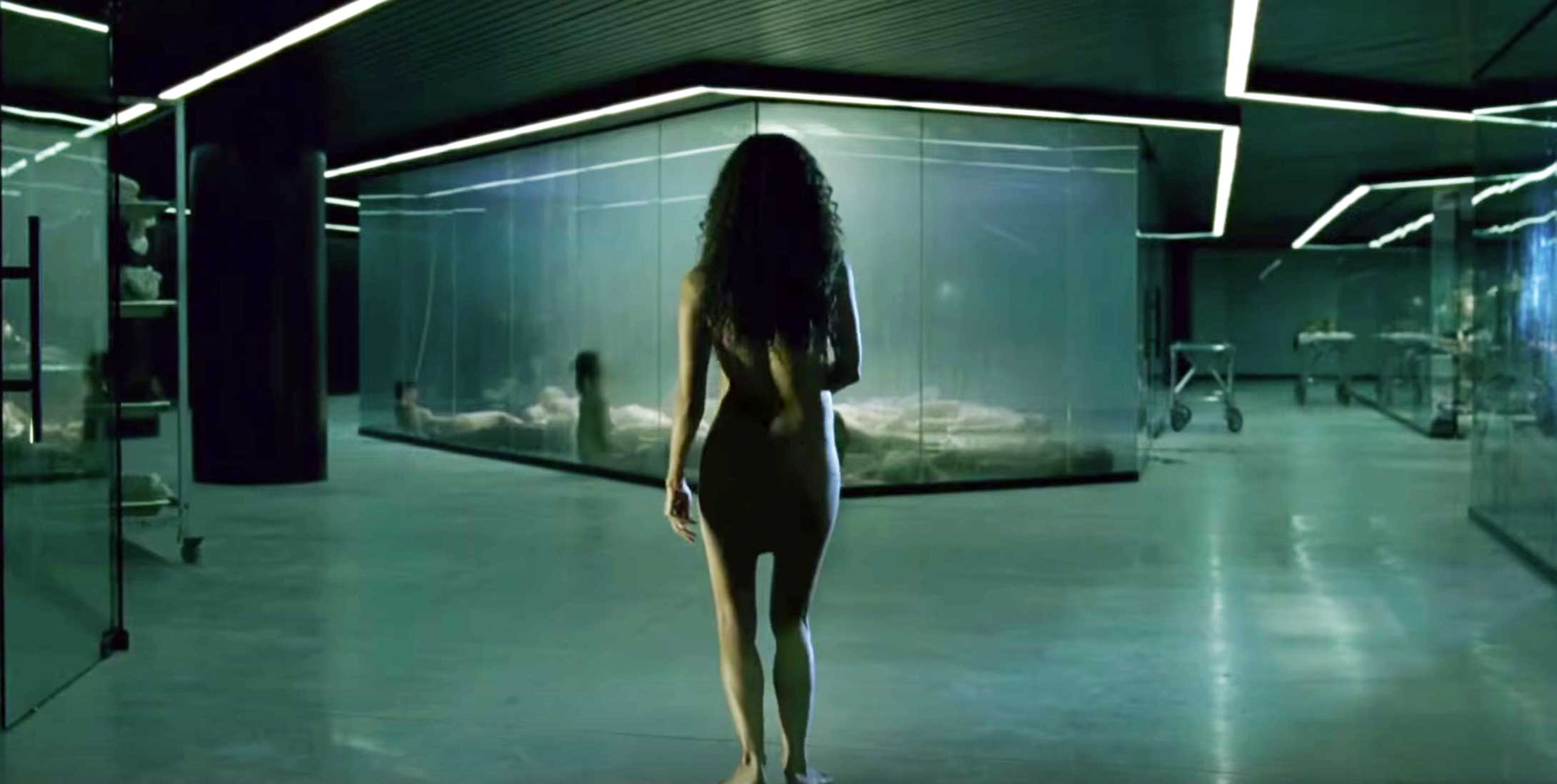 Extras:

Realizing the Dream: First Week on the Set of Westworld
Imagining the Main Title
The Key to the Chords
Gag Reel
Welcome to Westworld Crafting the Narrative
An Invitation to the Set
About the Series Reality of A.I.: Westworld
"The Big Moment" Featurettes
4K and Bluray Comparisons.
The biggest difference between 4K Ultra HD and traditional Blu-ray is that the former supports resolutions up to 3840 x 2160 (4K), while the latter caps out at 1920 x 1080 (1080p). 4K is four times better than Blu ray. HDR is also available in 4K UHD… HDR expands the range of both contrast and color significantly. Bright parts of the image can get much brighter, so the image seems to have more "depth." Colors get expanded to show more bright blues, greens, reds and everything in between.