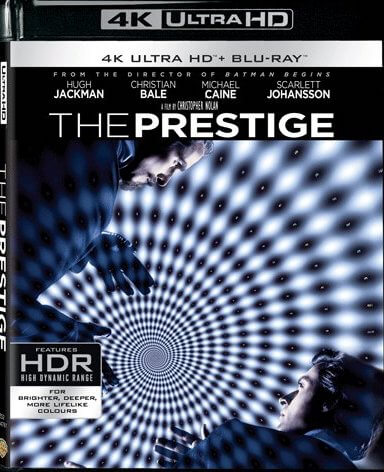 THE PRESTIGE (2006) 4K UHD
Director: Christopher Nolan
Actors: Christian Bale, Hugh Jackman, Scarlett Johansson
Drama/Mysteri/Sci-fi, 130 minutes.
Distributor: Warner Bros
Out 4K UHD now, you can order it here! 
"In the end of the Nineteenth Century, in London, Robert Angier, his beloved wife Julia McCullough and Alfred Borden are friends and assistants of a magician. When Julia accidentally dies during a performance, Robert blames Alfred for her death and they become enemies. Both become famous and rival magicians, sabotaging the performance of the other on the stage. When Alfred performs a successful trick, Robert becomes obsessed trying to disclose the secret of his competitor with tragic consequences"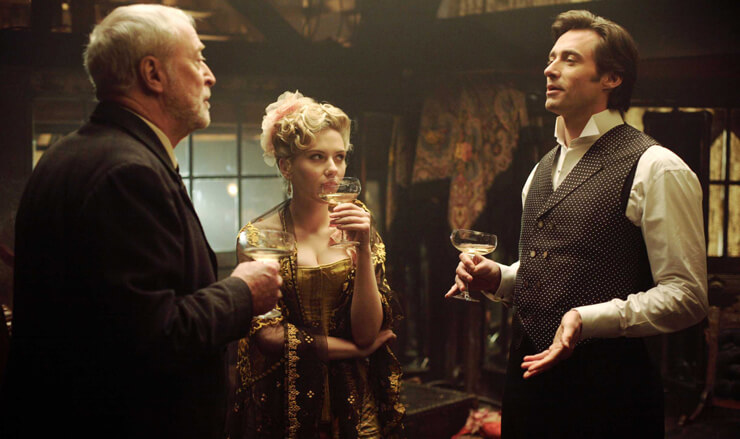 Christopher Nolan has made many of my favorite movies and The Prestige is definitely one of them. The Prestige came out in 2006 and Christian Bale immediately became my favorite actor. He is brilliant in this movie, steal the spotlights from everyone in it. But it's not just his acting that is fantastic, the story and the plot of the movie is incredible, and the way Christopher Nolan films it.
I could talk forever about The Prestige, but now I do quick reviews and I'm going to stick to that. Well what matters most here for all of you that has already seen the movie is if the 4K upgrade is worth it, and my answer is yes! It looks gorgeous, well it looked really nice before too but now we get to see more info in the background, like the people walking behind the main actors that are in front of the screen and at the street scenes… looks much more detailed.
The sound is pretty much the same, but still has upgraded in some places, noticed it mostly when the Tesla machine was starting up… sounded really cool!
If you haven't seen The Prestige yet, I recommend that you… I almost demand you if you love movies… it is a movie that you can watch over and over again and find new things that you didn't noticed before. And I don't want to spoil anything but things that has to do with the story.
It's a movie about pride, secrets and how far you're willing to go to become the best magician of all time… And the way Christopher Nolan captured all of that is truly amazing, a sort of magic too… Abra Kadabra!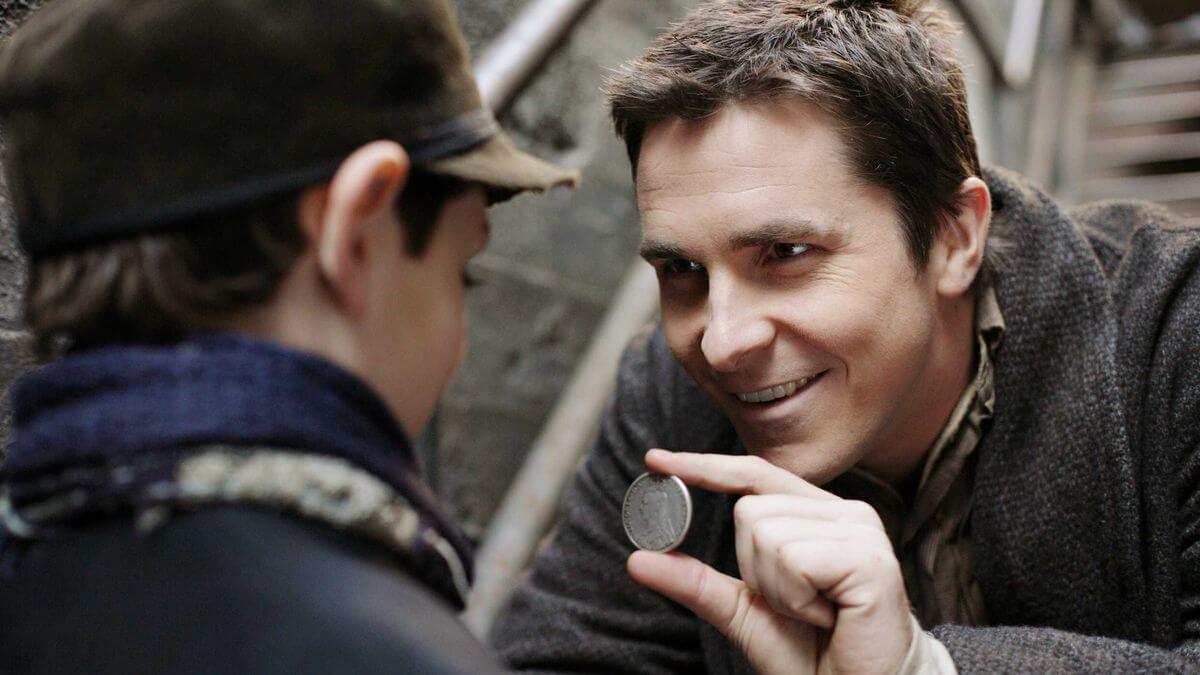 RATING: 10/10
SPECIAL FEATURES:
Director's Notebook: The Prestige – The Cinematic Sleight of Hand of Christopher Nolan: 5 Making-of Featurettes
The Art of The Prestige: Production Photos, Costumes/Sets, Behind-the-Scenes Photos and Poster Art Galleries
Theatrical Trailer
4K and Bluray Comparisons.
The biggest difference between 4K Ultra HD and traditional Blu-ray is that the former supports resolutions up to 3840 x 2160 (4K), while the latter caps out at 1920 x 1080 (1080p). 4K is four times better than Blu ray. HDR is also available in 4K UHD… HDR expands the range of both contrast and color significantly. Bright parts of the image can get much brighter, so the image seems to have more "depth." Colors get expanded to show more bright blues, greens, reds and everything in between.