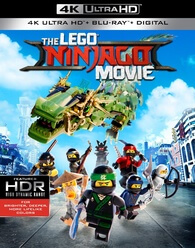 THE LEGO NINJAGO MOVIE (2017) 4K UHD! 
Director: Charlie Bean, Paul Fisher
Actors: Jackie Chan, Dave Franco, Fred Armisen
Animation/Adventure, 101 minutes. 
Distributor: Warner Bros
Out on 4K UHD, Bluray and Dvd now, you can order it here! 
"The battle for Ninjago City calls to action young Master Builder Lloyd, aka the Green Ninja, along with his friends, who are all secret ninja warriors. Led by Master Wu, as wise-cracking as he is wise, they must defeat evil warlord Garmadon, The Worst Guy Ever, who also happens to be Lloyd's dad."
Another Lego movie released and once again another hit?
Well, THE LEGO NINJAGO Movie started fun and had action almost right away in the beginning of the movie, a really entertaining start I have to say.
I've seen the TV Show with my daughter so I recognized the characters from before but for those who haven't seen it, there is a very small introduction,  you will anyway know much more about them having seen them before.
The movie does however slow down a bit in between, making it a little protracted. It could have been a lot shorter and that would have helped the pace of it.
Overall it was a fun Lego movie to watch and my daughter liked it a lot which is more important… it's not a direct hit but it is one you will have fun watching.
Excellent picture quality on 4K, truly a joy to your eyes and the sound quality was top notch as well! I'm lucky to test these movies in 4K quality, it's almost hard to go back to regular blu-rays again, the difference is quite noticeable on bigger televisions.
Waiting eagerly for more LEGO movies ;)
RATING: 6/10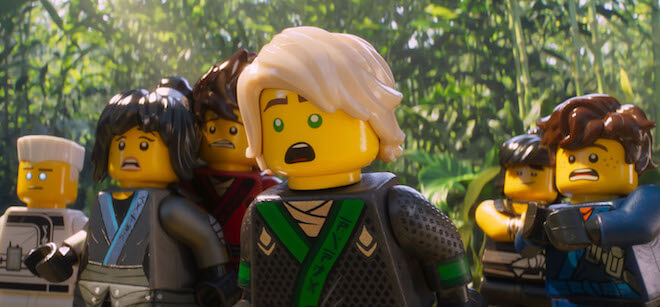 Extras:

LEGO® NINJAGO® TV Series Sneak Peek
Mini Movies
Music Video
And More!
4K and Bluray Comparisons.
The biggest difference between 4K Ultra HD and traditional Blu-ray is that the former supports resolutions up to 3840 x 2160 (4K), while the latter caps out at 1920 x 1080 (1080p). 4K is four times better than Blu ray. HDR is also available in 4K UHD… HDR expands the range of both contrast and color significantly. Bright parts of the image can get much brighter, so the image seems to have more "depth." Colors get expanded to show more bright blues, greens, reds and everything in between.