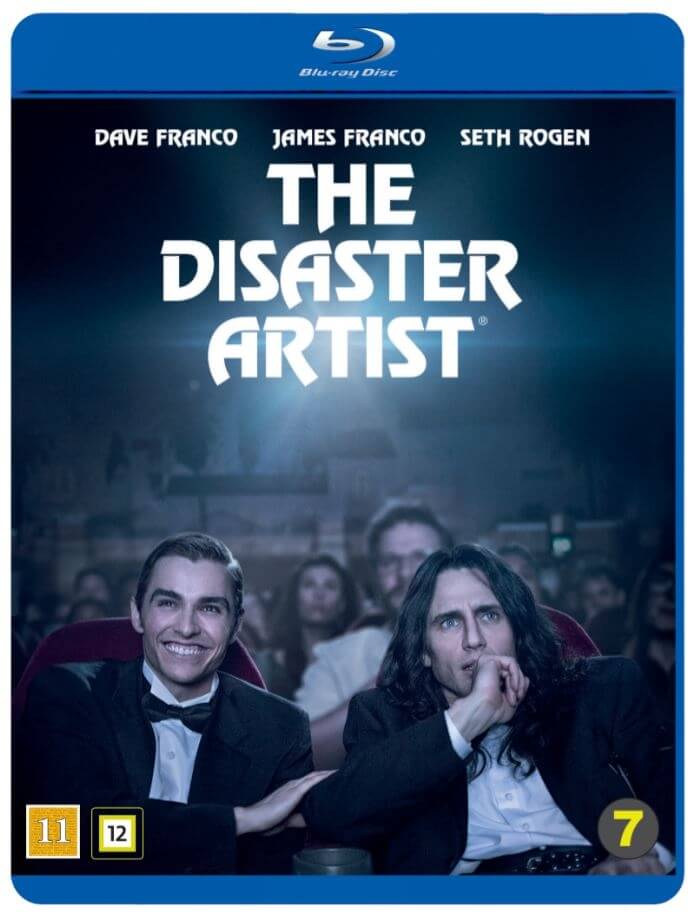 THE DISASTER ARTIST (2017) Blu-ray
Director: James Franco
Actors: James Franco, Dave Franco, Ari Graynor
Biography/Drama, 104 minutes.
Distributor: Warner Bros
Out on Bluray and Dvd now, you can order it here! 
"Waiting for his big break in late-1990s California, the young hopeful actor, Greg Sestero, is thrilled to unexpectedly discover his soulmate, the eccentric and rather cryptic amateur performer, Tommy Wiseau, in his acting class. With dreams of making it big in Hollywood, the aspiring big movie stars move to sunny Los Angeles, only to realise–one disastrous audition after another–that the world isn't quite ready for their great talent yet. Eventually, in one of those spur-of-the-moment decisions and burning with desire to prove everyone wrong, Tommy and Greg will venture into the uncharted waters of filmmaking to make their own movie; however, they are clearly way out of their element. The final result of their combined efforts is The Room (2003), a monument of courage, perseverance, and above all, passion."
Damn this was a unique movie and unexpectedly, I would say wonderful hehe.
Can't believe it even is based on a true story, yes true in every single way…
I had a lot of fun watching it and truly enjoyed it.
The Franco brothers have great chemistry in the movie as best friends and they both make great performances.
A movie I would recommend to every movie fan about how the worst movie ever made became such a passioned project for a person that didn't want to give up his dreams.
RATING: 7/10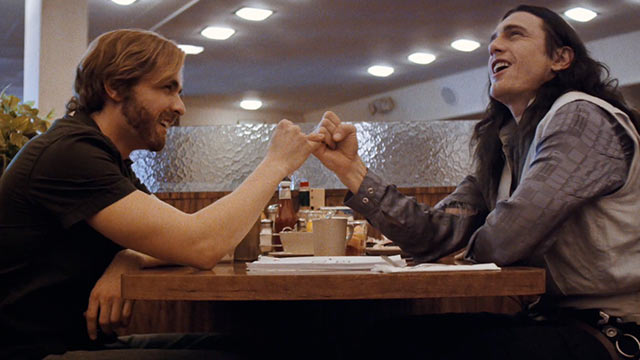 Extramaterial:

Feature Commentary with James Franco, Dave Franco, Tommy Wiseau, Greg Sestero, Scott Neustadtler, and Michael H. Weber
Oh, Hi Mark: Making a Disaster
Directing a Disaster
Just a Guy Leaning on a Wall: Getting to Know Tommy