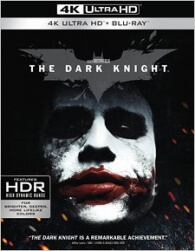 THE DARK KNIGHT (2008) 4K UHD!
Director: Christopher Nolan
Actors: Christian Bale, Heath Ledger, Aaron Eckhart
Action/Crime, 153 minutes.
Distributor: Warner Bros
Out on Bluray and Dvd now, you can order it here! 
"Set within a year after the events of Batman Begins, Batman, Lieutenant James Gordon, and new district attorney Harvey Dent successfully begin to round up the criminals that plague Gotham City until a mysterious and sadistic criminal mastermind known only as the Joker appears in Gotham, creating a new wave of chaos. Batman's struggle against the Joker becomes deeply personal, forcing him to "confront everything he believes" and improve his technology to stop him."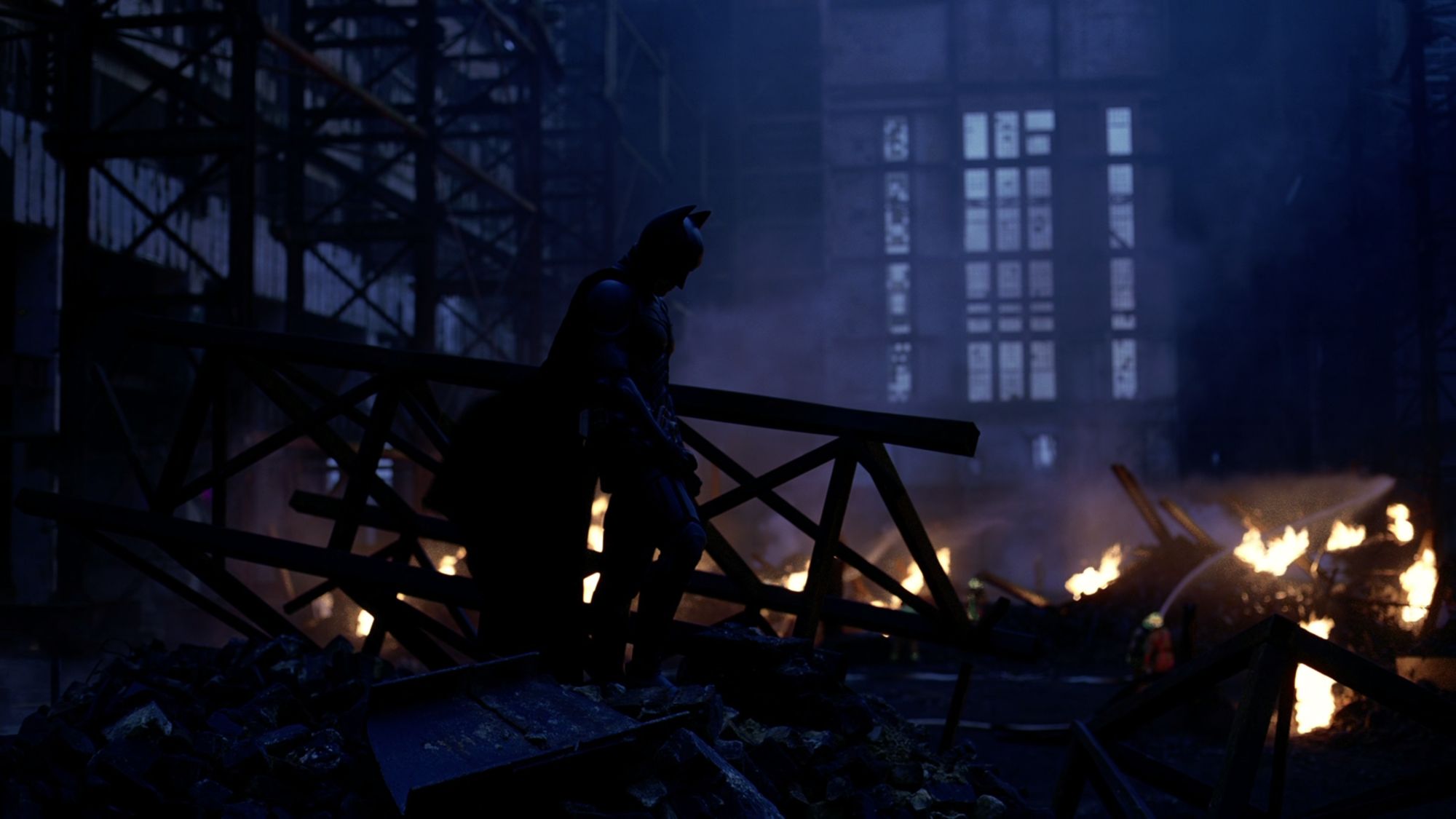 It's a Christopher Nolan week, and I'm so lucky to have Warner Bros send me these his movies to review in 4K UHD. And today I have, in my opinion, the best movie that Nolan has made to this date…
When a trilogy is being considered you often have a really great movie that starts of the trilogy, in this case BATMAN BEGINS, and often it can never top the first movie… But Nolan is a movie genius! And somehow he even surpassed Batman Begins with this sequel THE DARK KNIGHT and made it one of the best movies ever made! Easily in the top 3 list of the best movies of all time….
But I have to admit that it's not only because of how Nolan filmed it… there was a surprise act by an actor that no one thought or ecpected would be so incredibly amazing… one that really stole the spotlights and created one of the most memorable characters/villains to ever be created on film. I'm talking of curse about Heath Ledgers interpretation of THE JOKER.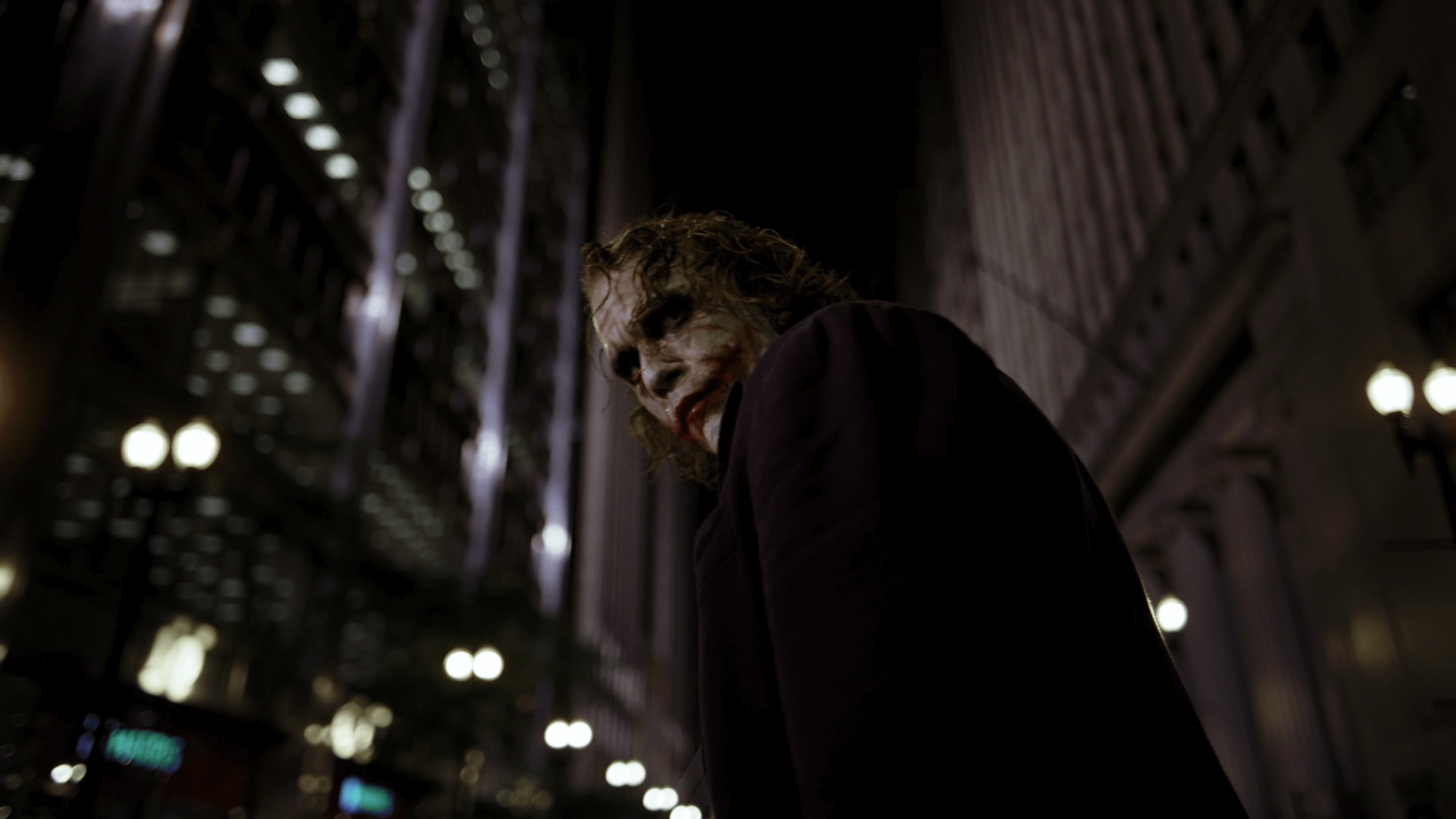 This man made the whole movie unforgettable.
I love Christian Bale, he's my favorite actor, but Heat Ledger surpassed even him in this movie. What Heath made with the Joker was brilliant.
Yes, the movie it self is fantastic too, it would still be great but with Heath Ledgers performance it made it top notch!
The picture quality is flawless in this 4K version, it was great before but now… it's incredible. Nolan used some IMAX cameras to shoot some very huge and spectacular scenes and with the 4K those scenes looks truly amazing.
The picture is so sharp and so crisp and it has with out a doubt one of the best qualities I've ever seen on television. I have an 65 OLED and combined with 4K UHD and HDR it can't look better, this is it… this is the best picture quality that exist today, and THE DARK KNIGHT 4K lets you enjoy that to the max.
The sound is maxed as well, nothing but pure quality, it has a new DTS-HD MA 5.1 soundtrack which sounds very good… I don't want to over use the words "amazing" "incredible" "fantastic"… but I can't find any other words to use, this movie is on all different parts… like the acting, the sound, the picture quality, the story…. they have all Amazing qualities!
So, Christopher nailed it and made one of the best sequels and one of the best movies of all time. This is movie that every movie fanatic, regardless of what movies you prefer, should definitely watch.
Nolan made a masterpiece and Heath Ledger made a legendary performance that will set him in the history books for eternity… he will be remembered for ever. R.I.P
RATING: 10/10
Full of enjoyable extras but nothing new from the old BD version.
BLU-RAY™ MOVIE WITH FOCUS POINTS
• Gotham Uncovered: Creation of a Scene – Director Christopher Nolan and Creative Collaborators
Unmask the Incredible Detail and Planning Behind the Film, Including Stunt Staging,
Filming in IMAX® , the Batsuit and Bat-pod…and More!
SPECIAL FEATURES
• Batman Tech – The Incredible Gadgets and Tools
• Batman Unmasked: The Psychology of The Dark Knight – Delve into the Psyche of Bruce Wayne and the World of Batman Through Real-World Psychotherapy
• Gotham Tonight – 6 Episodes of Gotham Cable's Premier News Program
• The Galleries – The Joker Cards, Concept Art, Poster Art, Production Stills, Trailers & TV Spots
4K and Bluray Comparisons.
The biggest difference between 4K Ultra HD and traditional Blu-ray is that the former supports resolutions up to 3840 x 2160 (4K), while the latter caps out at 1920 x 1080 (1080p). 4K is four times better than Blu ray. HDR is also available in 4K UHD… HDR expands the range of both contrast and color significantly. Bright parts of the image can get much brighter, so the image seems to have more "depth." Colors get expanded to show more bright blues, greens, reds and everything in between.