THE BIG SICK (2017) Blu-ray
Director: Michael Showalter
Actors: Kumail Nanjiani, Zoe Kazan, Holly Hunter
Romance/Comedy/Drama, 120 minutes.
Distributor: Universal Pictures
Out on Bluray and Dvd now, you can order it here!
"An Uber driver by day and a hopeful professional stand-up comedian by night, Kumail, the Pakistani-American son of an immigrant, struggles to make ends meet, as his family who have high hopes of seeing him married, incessantly auditions nice Muslim brides to arrange a prosperous marriage. Instead, despite their efforts, Kumail will fall for the charms of Emily, an American grad student–and even though both swear they don't want a real relationship–they keep growing closer. But, suddenly, revealing his romance to his traditional parents will be the least of Kumail's problems, as Emily's health collapses from a grave illness. Can Kumail handle this serious crisis, especially now that he needs to make some difficult decisions about his life?"
Who knew that Kumail, the nerd from the Silicon Valley series, would star in and write such a good movie!? From the poster and even from the title of the movie I still didn't imagine what I was getting in for.
But what a surprise because it was such a good movie, the acting was really good and the story was amazing.
It has sadness, joy, anger moments and so much laughs… it's almost a complete movie that will leave you very emotional.
Now I understand why it was nominated for an Oscar.
RATING: 7,5/10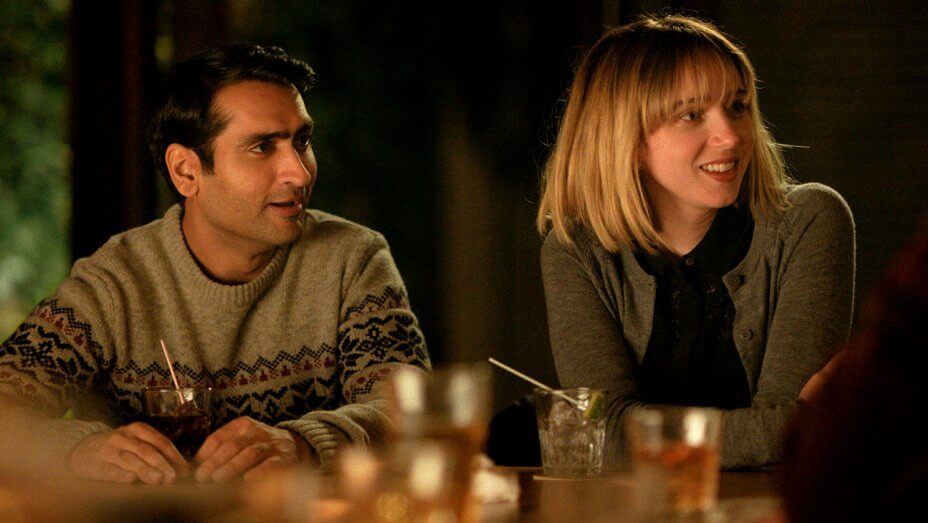 Extras:

A Personal Journey: The Making Of The Big Sick 
The Real Story 
2017 SXSW Film Festival Panel 
8 Deleted Scenes 
The Big Sick: The Other Stuff 
The Bigger Sick: Stick Around For More Laughs