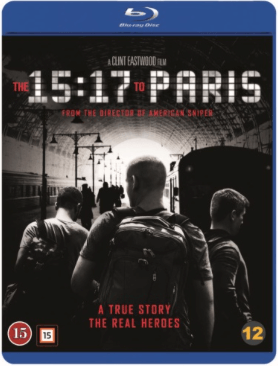 THE 15:17 TO PARIS (2018) Blu-ray
Director: Clint Eastwood
Actors: Alek Skarlatos, Anthony Sadler, Spencer Stone
Biography/Drama, 94 minutes.
Distributor: Warner Bros
Out on Bluray and Dvd now, you can order it here! 
"In the early evening of August 21, 2015, the world watched in stunned silence as the media reported a thwarted terrorist attack on Thalys train #9364 bound for Paris–an attempt prevented by three courageous young Americans traveling through Europe. The film follows the course of the friends' lives, from the struggles of childhood through finding their footing in life, to the series of unlikely events leading up to the attack. Throughout the harrowing ordeal, their friendship never wavers, making it their greatest weapon and allowing them to save the lives of the more than 500 passengers on board."
Well, by far not one of Clint Eastwoods best movies… I was exited about watching it because I'm a huge fan of Clint and his movies, but this one was very slow and doesn't focus much about the main event that this movie is about, instead it focus more on the main characters lives and how they end up in the actual event later in the movie. The acting wasn't that good but listen to this, it is the actual "real" people that this movie is about that stars in this movie… so the 3 main actors are playing them self from the event! And they have no real experience as actors and for that I have to give Clint some credit for having the guts going in that direction. It doesn't quite pay of but its something new and makes the movie stand out more.
It's a good movie but not more than that.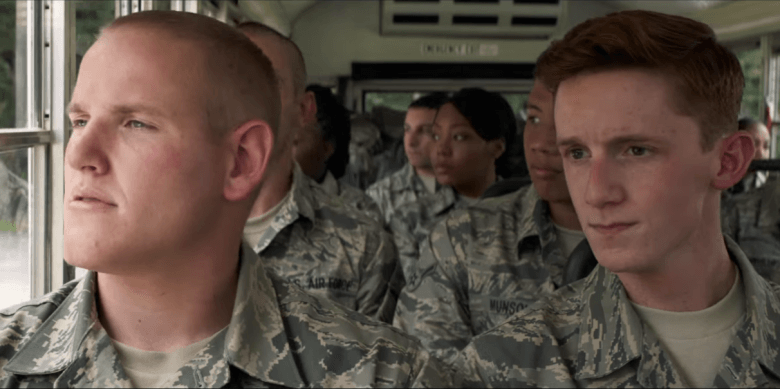 RATING: 5,5/10
Extramaterial:

THE 15:17 TO PARIS: MAKING EVERY SECOND COUNT Join Spencer Stone, Alek Skarlatos and Anthony Sadler – the three Americans who stopped the terrorist – as they take us moment-bymoment through the real-life drama, just as they lived it. 
THE 15:17 TO PARIS: PORTRAIT OF COURAGE Join Oscar® winner * Eastwood and his creative team as they reveal the aspects of the story that moved them and why they took the bold step of casting the three Americans to play themselves in the film.