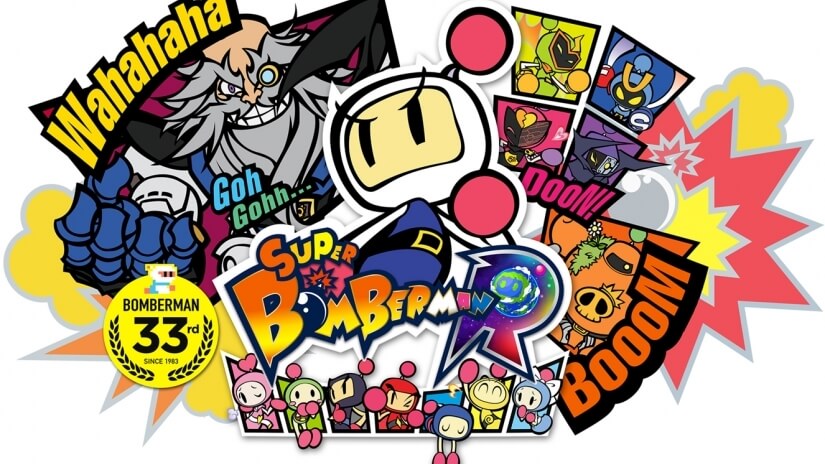 Platform: Switch
Developer: Konami & HexaDrive
Publisher: Konami
Genre: Action
Finally I got my hands on one of the funniest games I got to play in my childhood era. Bomberman is back and surprisingly better than ever! This was also one of the games I was really looking forward to play on the Nintendo Switch and now I have ;) And lets get to it.
Super Bomberman R looks really good on the Switch with lots of bright and strong colors, has a very nice presentation and the graphics are great. I like it when the old retro games the remake today looks similar as before, they dont need to look 3D on steroids.
Great multiplayer mode where you can play up to 8 players! The online mode is also very good but had some issues playing online battles sometimes.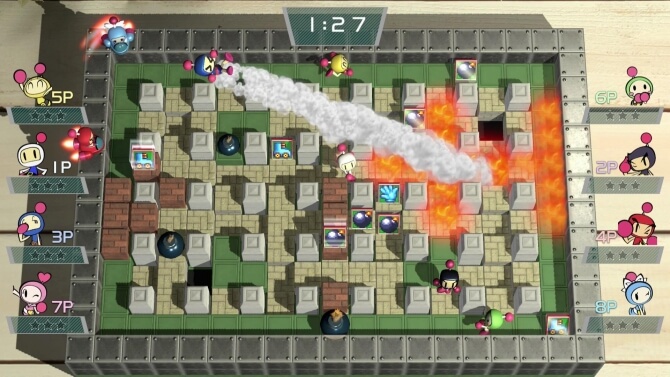 The single player mode is awesome! It's difficult, very challenging and rewarding. Great boss battle and will have you struggling to beat the story for a while ;)
Bomberman R has free updates and I wish ALL the games would have that… and the updates are very good, like new stages, new characters, new modes… yes, others would release a DLC of that and ask for more money.
Super Bomberman R is definitely one of the best game in the franchise if not the best. A very pleasant comeback from the cute, dangerous characters that you will spent hours with in front of your sofa with friends, family or by your self.
SCORE: 9/10
Good Stuff: Looks wonderful, great party game, great stages, free updates, perfect handheld game.
Bad Stuff: Online mode had a few issues, the possibility to create own stages would have been a nice feature.