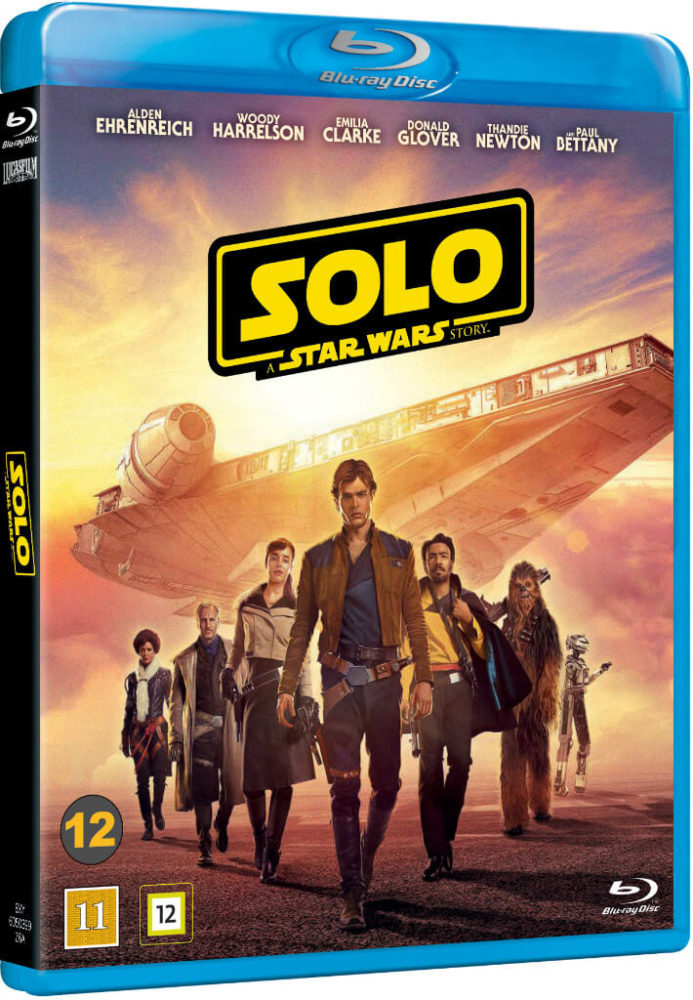 SOLO A STAR WARS STORY (2018) Blu-ray
Director: Ron Howard
Actors: Alden Ehrenreich, Woody Harrelson, Emilia Clarke
Sci-fi/Action, 135 minutes.
Distributor: Walt Disney
Out on Bluray and Dvd now, you can order it here! 
"Before he crossed paths with The Rebellion, Han Solo was a former Imperial Militant who became a space pirate cruising around the Outer Rim alongside his fellow outlaw: the mighty Wookiee, Chewbacca. This is the story of how he came to be known as the galaxy's most notorious smuggler, and how the man became a legend."
After seeing Star Wars The Last Jedi, which was the last Star Wars movie before this one I had to lower all my expectations for a new epic Star Wars chapter. Since Disney took over I have had mixed opinions… I really liked what J.J Abrams did with the first movie, but felt it could have been a bit better in some aspects.
Did not at all like what Rian Johnsson did with Last Jedi…. but I do however liked a lot how Rouge One turn out, a great spin-off movie within the franchise.
So, yeah, I feel these movies are getting handled by lots of different minds and that we don't see a clear red line of how a Star Wars movie has to be.
That happened with SOLO.
it was a fun movie and had fantastic visual effects, but it has almost nothing to do with the main story, which is not strange at all as this is a prequel, of Han Solo's story.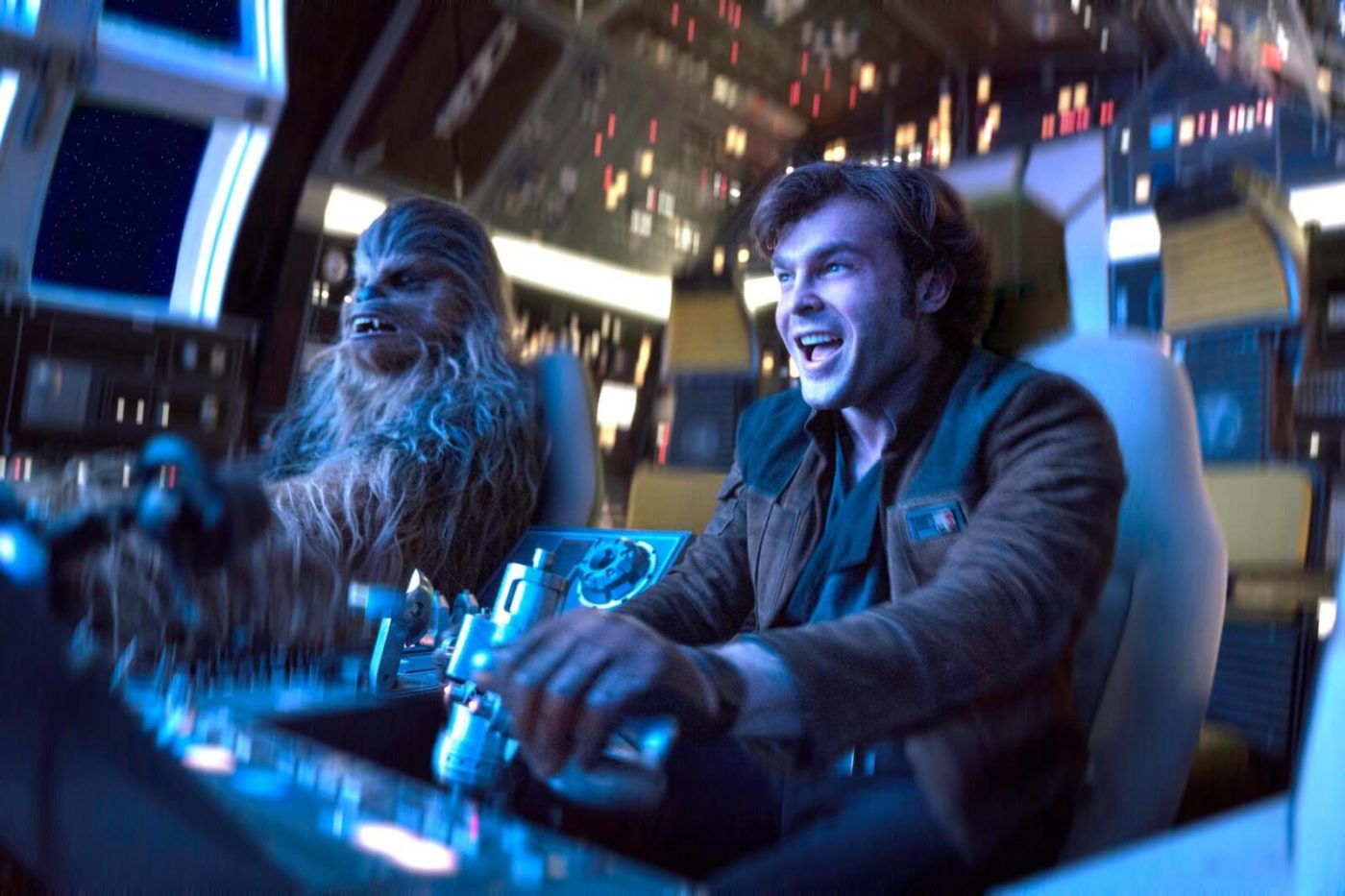 But I can't help to miss some of the epic story that made this film possible, Han Solo is a connection of curse, but I wanted it to have a much stronger connection, and it doesnt.
The actors are ok, but the main one which plays Han Solo is missing something… for a big blockbuster movie like this they could have found a better actor.
Overall a satisfying movie yes, but you're not missing out on anything important if you are a huge Star Wars fan and haven't seen this movie yet, and that explains a lot. I Still recommend to see it though because as I said, it has its moments.
RATING: 6,5/10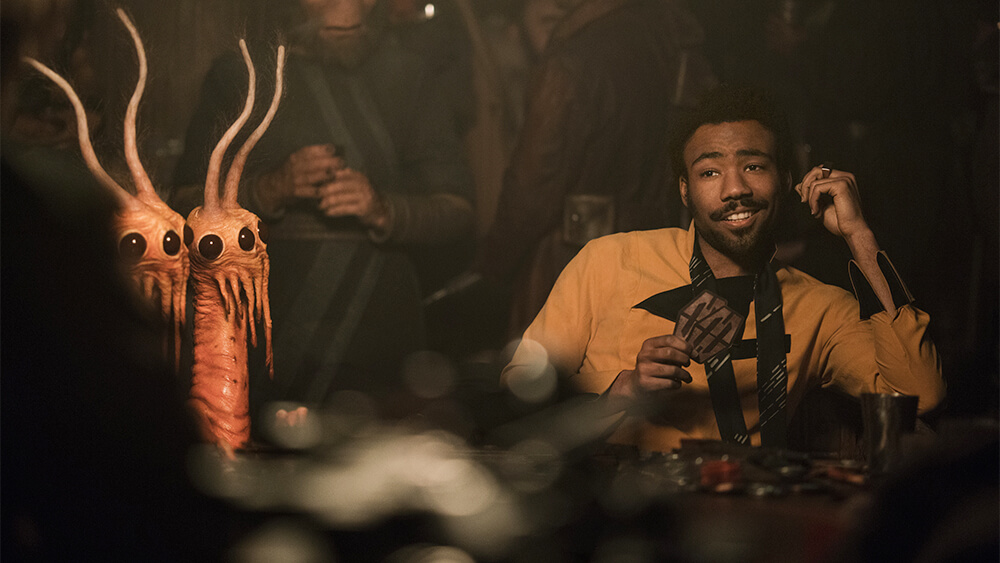 Extras:

Solo: The Director & Cast Roundtable 
Kasdan On Kasdan 
Remaking The Millennium Falcon 
Escape From Corellia 
The Train Heist o Team Chewie 
Becoming A Droid: L3-37 
Scoundrels, Droids, Creatures And Cards: Welcome To FORT YPSO 
Into The Maelstrom: The Kessel Run 
Deleted Scenes