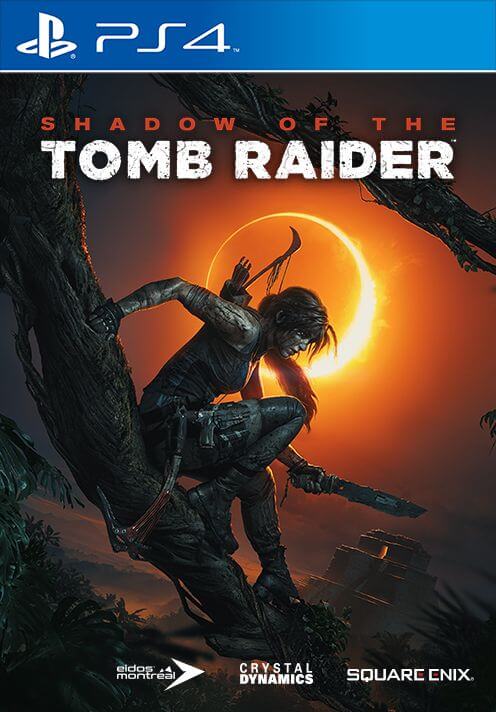 SHADOW OF THE TOMB RAIDER
Publisher: Square Enix
Developer: Eidos Montreal
Genre: Action
Rating: M
Reviewed on: PlayStation 4
Also on: Xbox One
Buy the game here!

"Experience Lara Croft's defining moment as she becomes the Tomb Raider. In Shadow of the Tomb Raider, Lara must master a deadly jungle, overcome terrifying tombs, and persevere through her darkest hour. As she races to save the world from a Maya apocalypse, Lara will ultimately be forged into the Tomb Raider she is destined to be."
This is the first time I mys self play any of the new Tomb Raider games and here are my quick impressions of the the series in the Lara Croft franchise!
I've played Tomb Raider in my early playstation years, and it was one of my favorite games back then. It's impressive to see where the evolution of the game has come. I didn't have the time to play the first two games unfortunately so I let other writers test out the game and play them.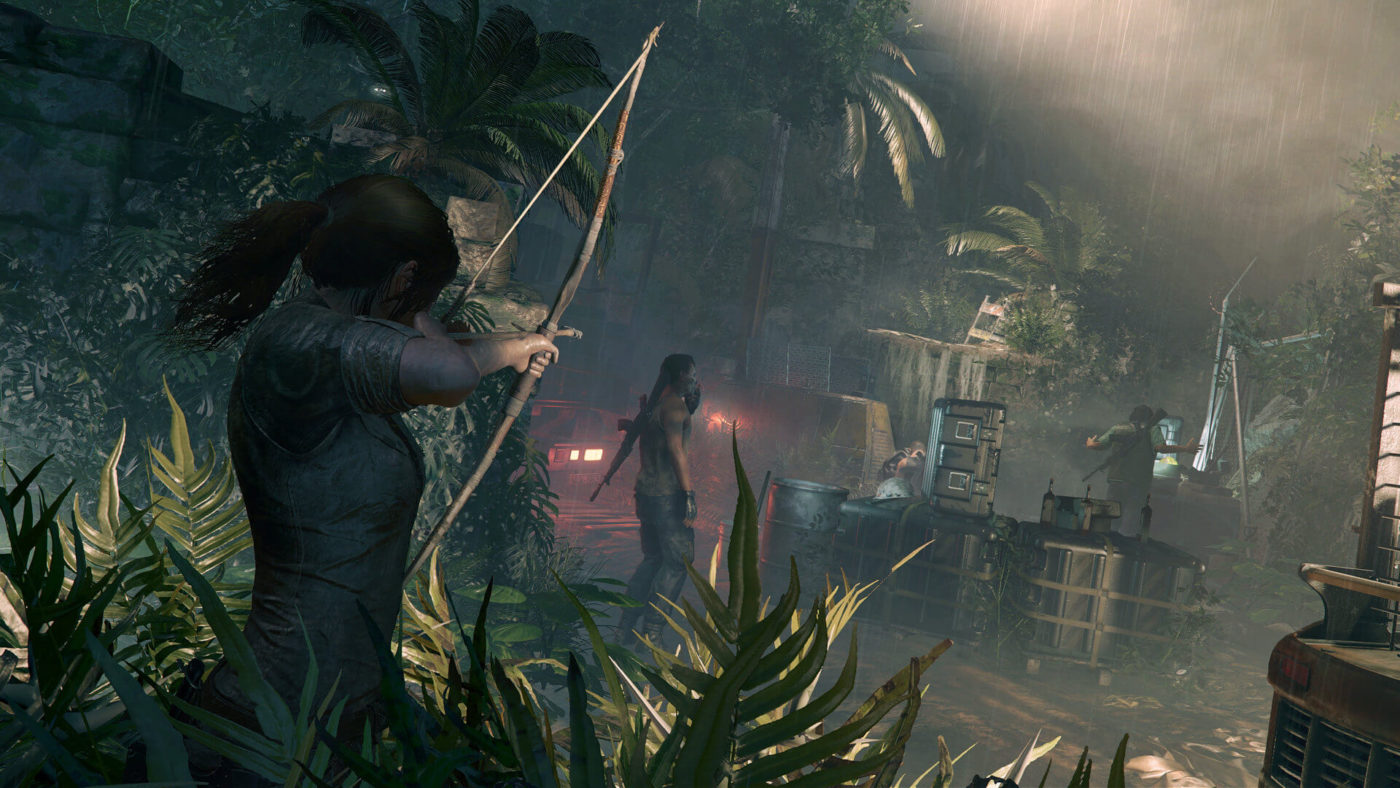 Well the game puts you right in the center of the story quite immediately at the very start and the suspense of what going to happen is interesting. You have this "watching and being part of a movie" type of feeling and thats a very good sign to have right from the start to get more involved in the action. At a very intense cut scene the game then sets you back a couple of months earlier and thats were it all begins, all I want to know is how did I get there and what is going to happen months from now!? Something that really motivated me to play immediately and get there as fast as I could.
The game starts quite slow with a quite long tutorial to learn the button layout and the basic movements. It's good, but wish there where much more action in this 1 hour long tutorial, it feels way to protracted but it's a way of getting you more into the actual story so it worked out ok. And to not make this "quick review" to long I can say that it really had that Indiana Jones vibe to it, this great adventures feeling, those huge, mystique and fantastic looking environments it was a really nice graphical looking game!
The gameplay is great, there are awesome and interactive cut scenes, fun puzzels, stealth action to take down some heavy enemies, mountain climbing etc. lots of variety and I liked it a lot.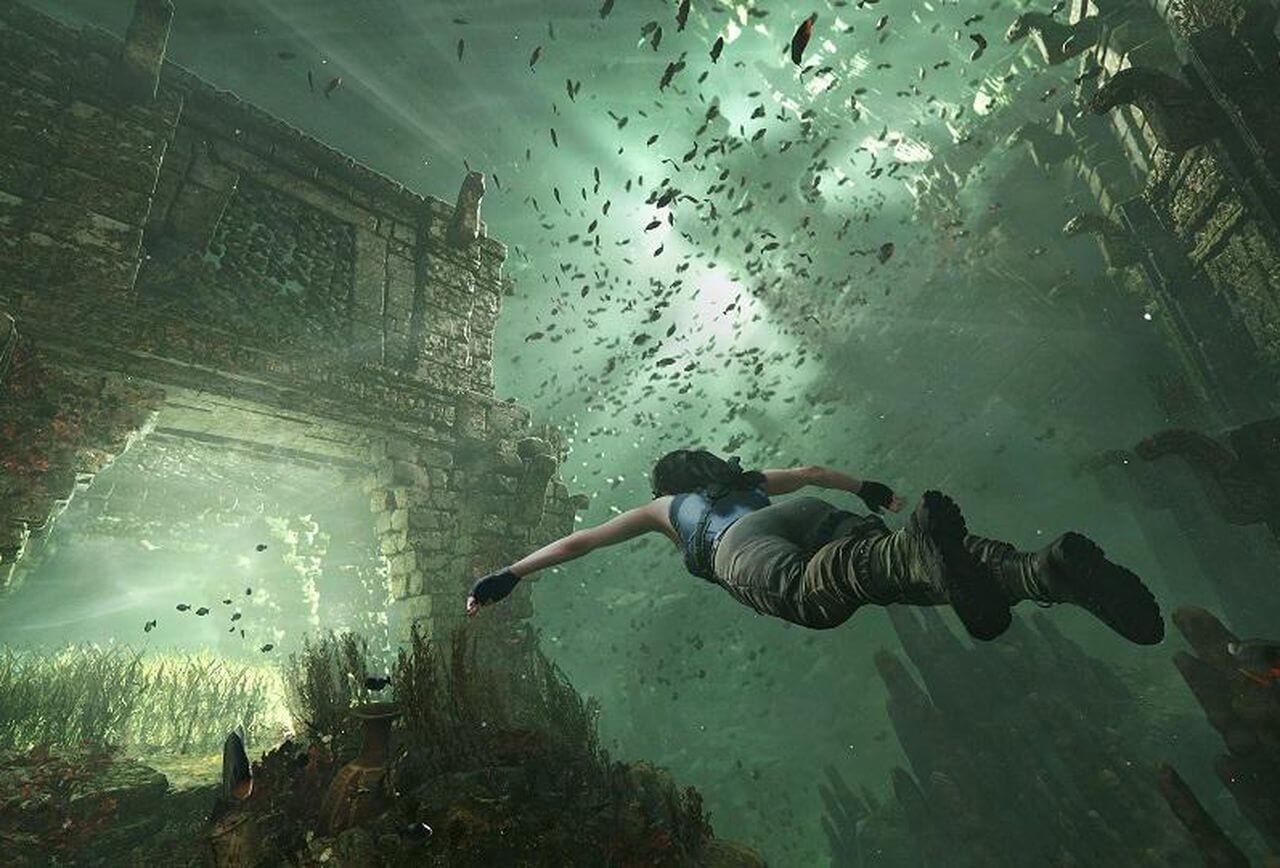 Throughout the game you have to collect experience points, different loots and plants to upgrade your weapons and it nice way to make you feel like you are progressing.
The game overall was great (remember I haven't played the others so can't compare them), I do wish it was a bit harder thought and that it would have had more action, there are side missions in the game to play but I mostly followed the main story witch I mostly do in all games I play.
There are some things that could have been made different that would have improved the gameplay but it was a great adventure for me to go trough with Lara Croft once again after so many years.
I'll now probably see if I can get a hold of the previous games to see if they are as good as this one.
RATING: 7.5/10