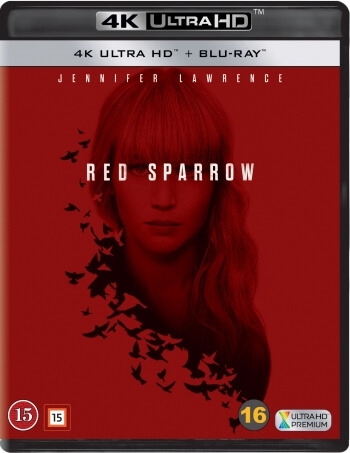 RED SPARROW (2018) 4K UHD
Director: Francis Lawrence
Actors: Jennifer Lawrence, Joel Edgerton, Matthias Schoenaerts
Action/Drama, 140 minutes.
Distributor: 20th century fox
Out on 4K UHD, Bluray and Dvd now, you can order it here! 
"Dominika Egorova is many things. A devoted daughter determined to protect her mother at all costs. A prima ballerina whose ferocity has pushed her body and mind to the absolute limit. A master of seductive and manipulative combat. When she suffers a career-ending injury, Dominika and her mother are facing a bleak and uncertain future. That is why she finds herself manipulated into becoming the newest recruit for Sparrow School, a secret intelligence service that trains exceptional young people like her to use their bodies and minds as weapons. After enduring the perverse and sadistic training process, she emerges as the most dangerous Sparrow the program has ever produced. Dominika must now reconcile the person she was with the power she now commands, with her own life and everyone she cares about at risk, including an American CIA agent who tries to convince her he is the only person she can trust."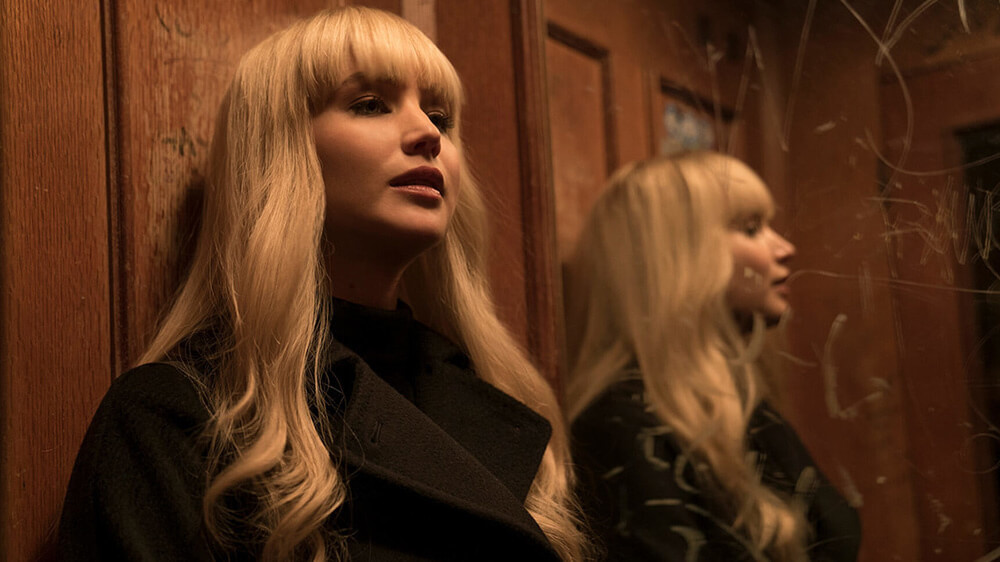 Here is a movie that looked and sounded great but had lots of difficulties capturing my interest anyway. And what I mean with that is, it had great actors that performed very well, beautiful cinematography that made the movie look gorgeous, but where it doesn't manage to do so well is in the storytelling.
It felt quite boring at some points and you were just waiting for the movie to progress and have some character building. It tries to save so much for the final moment and it feels to obvious.
I sort of liked half of the movie, and I'm not so sure for who this movie is…
It has drama, and has a bit action… but combined it doesn't do very well here.
Give it a try if you are a big fan of Jennifer Lawrence =) thats my final verdict I guess.
The picture quality here is again very sharp and colorful… nothing bad to say, and when I say the cinematography looked beautiful earlier, part of that is of curse of how the director handled his shots in the movie, but also how he takes advantage cameras… the pictures quality makes the scenes look so much more beautiful than if you would have seen it on dvd for example. Love how much more enjoyment you get out of more resolution. Thats a big plus.
RATING: 5/10
Extramaterial:

A New Cold War: Origination & Adaptation
Agents Provocateurs: The Ensemble Cast
Tradecraft: Visual Authenticity
Heart Of The Tempest: On Location
Welcome To Sparrow School: Ballet & Stunts
A Puzzle Of Need: Post-Production
Director Commentary By Francis Lawrence
Deleted Scenes (With Optional Commentary By Francis Lawrence)
4K and Bluray Comparisons.
The biggest difference between 4K Ultra HD and traditional Blu-ray is that the former supports resolutions up to 3840 x 2160 (4K), while the latter caps out at 1920 x 1080 (1080p). 4K is four times better than Blu ray. HDR is also available in 4K UHD… HDR expands the range of both contrast and color significantly. Bright parts of the image can get much brighter, so the image seems to have more "depth." Colors get expanded to show more bright blues, greens, reds and everything in between.