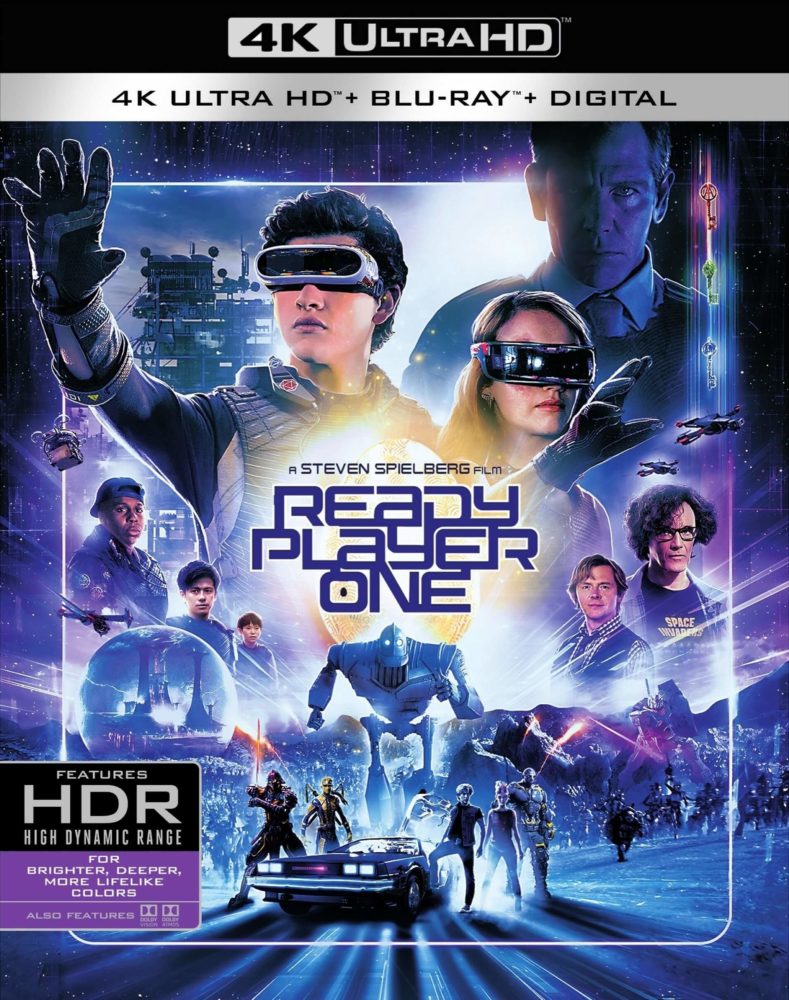 READY PLAYER ONE (2018) 4K UHD
Director: Steven Spielberg
Actors: Tye Sheridan, Olivia Cooke, Ben Mendelsohn
Sci-fi/Adventure, 140 minutes.
Distributor: Warner Bros
Out on 4K UHD, Bluray and Dvd now, you can order it here! 
"In the year 2045, the real world is a harsh place. The only time Wade Watts (Tye Sheridan) truly feels alive is when he escapes to the OASIS, an immersive virtual universe where most of humanity spends their days. In the OASIS, you can go anywhere, do anything, be anyone-the only limits are your own imagination. The OASIS was created by the brilliant and eccentric James Halliday (Mark Rylance), who left his immense fortune and total control of the Oasis to the winner of a three-part contest he designed to find a worthy heir. When Wade conquers the first challenge of the reality-bending treasure hunt, he and his friends-aka the High Five-are hurled into a fantastical universe of discovery and danger to save the OASIS."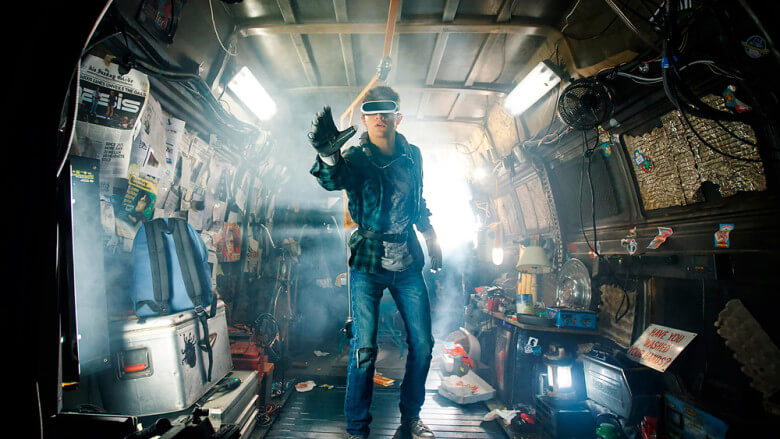 Finally a Steven Spielberg movie with great entertainment!
Steven has been a bit of in making those unforgettable movies he made so many of in the 90's and in the 00's but he is definitely back… well it depends to be honest. Not everyone will enjoy this movie I think, it's more based for the game geeks and Movie nerds… like me and younger audience.
There is so much nostalgia in the movie, making you remember some very cool characters from movies and games, some very obvious and many others hidden here and there. It's like you can't take your eyes of the screen at any moment because you might miss something cool.
I really enjoyed the movie and thought it was a lot of fun. I would recommend this to those I mentioned above, the gamers and movie nerds… you will probably love this movie ;)
The picture quality of the 4k uhd version is almost flawless, it has everything you expect from a high end disc version. Sharp, colorful and a high contrast picture… yes you get that. There are a lot of CGI in the movie, and its a joy to see in this quality. The same goes for the sound quality, just Awesome!
RATING: 8/10
| | |
| --- | --- |
| Extramaterial: | Journey alongside Steven Spielberg and the cast for over 90 minutes of bonus content loaded with Easter eggs, '80s nostalgia and how they achieved the impossible. Plus more! |
4K and Bluray Comparisons.
The biggest difference between 4K Ultra HD and traditional Blu-ray is that the former supports resolutions up to 3840 x 2160 (4K), while the latter caps out at 1920 x 1080 (1080p). 4K is four times better than Blu ray. HDR is also available in 4K UHD… HDR expands the range of both contrast and color significantly. Bright parts of the image can get much brighter, so the image seems to have more "depth." Colors get expanded to show more bright blues, greens, reds and everything in between.