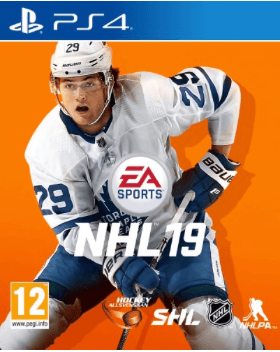 NHL 19
Developer: EA Canada
Publisher: EA
Version reviewed: PS4
Also available on: Xbox One, PC
Get it here
This years NHL 19 is now out and I've had the chance to test it a bit and give my quick reviews about the game ;)
First of all I have to say that I'm not a huge NHL fans at all, the last ice-hockey game I played was like 10 years ago, but this time I just wanted to check it out and give my thoughts to you that maybe has the same history as me or that maybe wants to test it out for the first time.


Lets talk about the first thing I see in the game, it has a nice setup with lots of features and it looks like there is much to find here. I first played training mode to learn the layout of buttons and the control overall with tutorials in some basic skills, and it went pretty good.
Played some online games with some random people and found it to be a lot of fun, I know some of the rules, but it didnt stop me and wasn't hard to learn either.
The graphics looked very nice, not FIFA nice, but still pretty good. The arenas and hockey fields looked really good though, it's a pretty looking game.
The physics felt good and it I sensed I had a very good control of the players and the game overall.
The soundtrack is fine, nothing special but managed to keep you in a good mode :P the commentators are great, like in FIFA they bring a great feeling to the game making it more real.
I played a great deal of matches with my friend that also isn't a huge NHL fan, but we had lots of fun! This is where I think I'm going to spend most of the time when I play this game, with friends.
For not being a fan of the sport I have to say I really enjoyed NHL 19 and I thought it looked really good overall, I will easily pick up the game to play some more!
RATING: 7/10