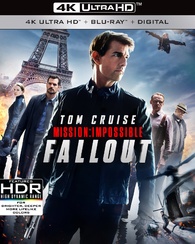 MISSION: IMPOSSIBLE – FALLOUT (2018) 4K UHD
Director: Christopher McQuarrie
Actors: Tom Cruise, Henry Cavill, Ving Rhames, Rebecca Ferguson
Action/Thriller, 147 minutes.
Distributor: Paramount Pictures
Out on UHD, Bluray and Dvd now, you can order it here!
"Two years after Ethan Hunt had successfully captured Solomon Lane, the remnants of the Syndicate have reformed into another organization called the Apostles. Under the leadership of a mysterious fundamentalist known only as John Lark, the organization is planning on acquiring three plutonium cores. Ethan and his team are sent to Berlin to intercept them, but the mission fails when Ethan saves Luther and the Apostles escape with the plutonium. With CIA agent August Walker joining the team, Ethan and his allies must now find the plutonium cores before it's too late."
It's incredible how the Mission Impossible movies keeps coming and even keeps getting better!
Tom Cruise is one of a kind and he knows what the audience wants, he almost (if it weren't for The Mummy movie) never disappoints and he definitely doesn't do it here. Mission Impossible Fallout is one of the best chapters in the franchise, the action, the breath taking suspense scenes, the twist… everything is there and I can nothing but recommend this movie to every action lover.
RATING: 8/10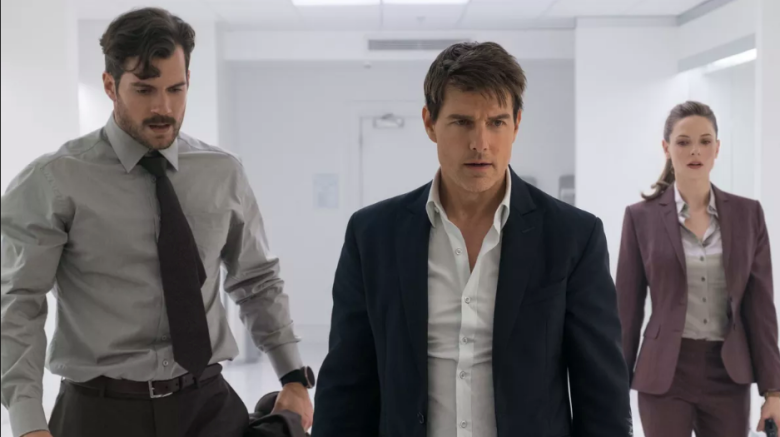 4K and Bluray Comparisons.
The biggest difference between 4K Ultra HD and traditional Blu-ray is that the former supports resolutions up to 3840 x 2160 (4K), while the latter caps out at 1920 x 1080 (1080p). 4K is four times better than Blu ray. HDR is also available in 4K UHD… HDR expands the range of both contrast and color significantly. Bright parts of the image can get much brighter, so the image seems to have more "depth." Colors get expanded to show more bright blues, greens, reds and everything in between.