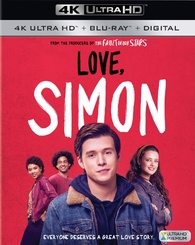 LOVE SIMON (2018) 4K UHD
Director: Greg Berlanti
Actors: Nick Robinson, Jennifer Garner, Josh Duhamel
Drama/Comedy, 110 minutes.
Distributor: 2oth century fox
Out on 4K UHD, Bluray and Dvd now, you can order it here! 
"A young coming-of-age tale about a teenage boy, Simon Spier, goes through a different kind of Romeo and Juliet story. Simon has a love connection with a boy, Blue, by email, but the only problem is that Simon has no idea who he's talking to. Simon must discover who that boy is–who Blue is. Along the way, he tries to find himself as well."
A very good movie making that makes you feel good afterwards. It's an important with a important message… a movie I recommend all teenagers should see. I wasn't sure what to expect of it as I've never heard of it before, but I'm glad I saw it.
A heartwarming story with a big secret.
RATING: 7/10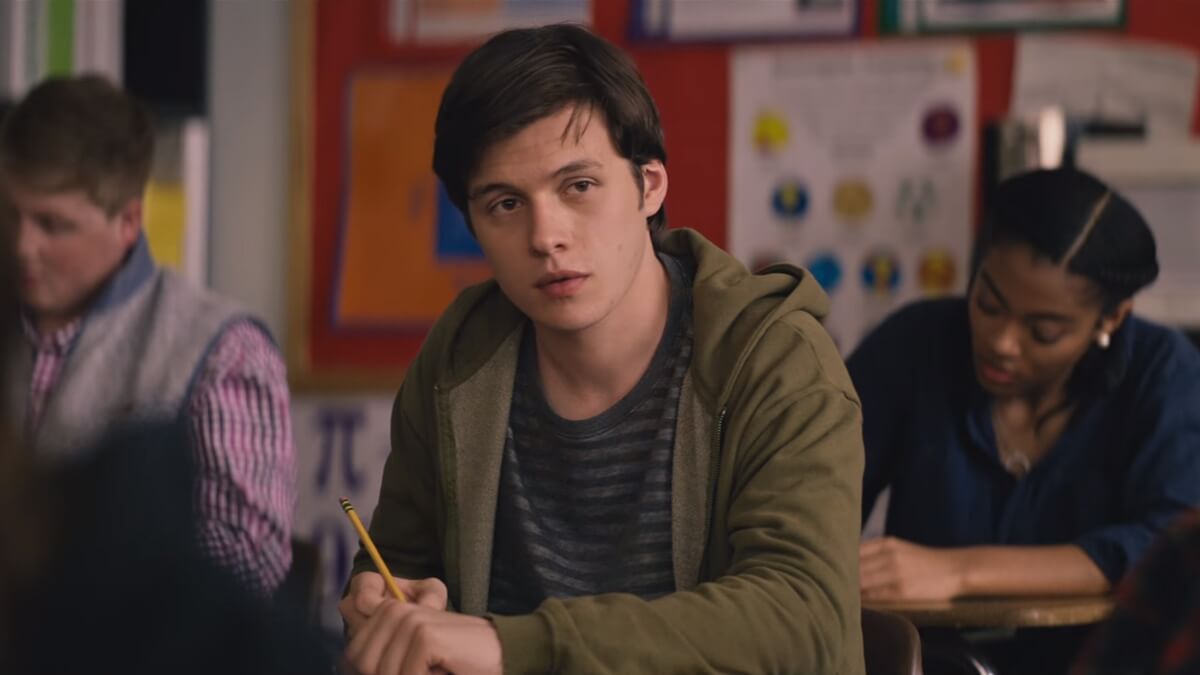 Extras:

Love, Simon in High Definition
Deleted Scenes
The Adaptation
The Squad
#FirstLoveStoryContest Winner
Dear Georgia
Dear Atlanta
Audio Commentary by Director Greg
Berlanti, Producer Isaac Klausner and
Co-Screenwriter Isaac Aptaker
Gallery
4K and Bluray Comparisons.
The biggest difference between 4K Ultra HD and traditional Blu-ray is that the former supports resolutions up to 3840 x 2160 (4K), while the latter caps out at 1920 x 1080 (1080p). 4K is four times better than Blu ray. HDR is also available in 4K UHD… HDR expands the range of both contrast and color significantly. Bright parts of the image can get much brighter, so the image seems to have more "depth." Colors get expanded to show more bright blues, greens, reds and everything in between.