Platform: Nintendo Switch
Also On: Xbox One, PS4
Publisher: Rockstar Games
Developer: Rockstar Games
Medium: Cart/Disc/Digital
Players: 1
Online: No
ESRB: M
"Amid the post-war boom of Hollywood's Golden Age, Cole Phelps is an LAPD detective thrown headfirst into a city drowning in its own success. Corruption is rampant, the drug trade is exploding, and murder rates are at an all-time high. In his fight to climb the ranks and do what's right, Phelps must unravel the truth behind a string of arson attacks, racketeering conspiracies and brutal murders, battling the L.A. underworld and even members of his own department to uncover a secret that could shake the city to its rotten core."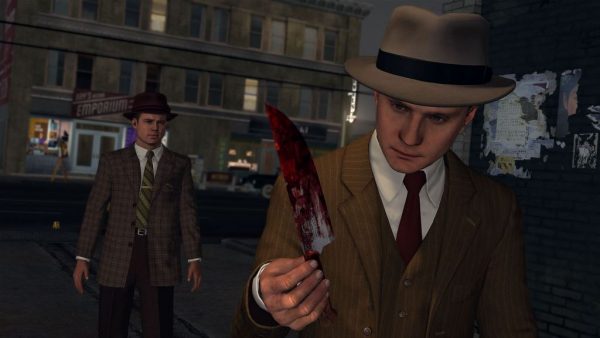 Wow, the Nintendo Switch is getting a lot of great games now and L.A Noir is definitely one of them.
L.A Noir is a game that RockStar Games (GTA, RED DEAD REDEMPTION) released back in 2011 for Ps3 and xbox 360, and I never really had the opportunity to play it back then. So this was the first time for me and what a great experience it was to play it on the Switch.
It's a true detective/crime game where you have to solve crimes by finding clues and and getting the most out of witnesses as you possible can… but it's not that easy, you also have to find out who is lying and who's not.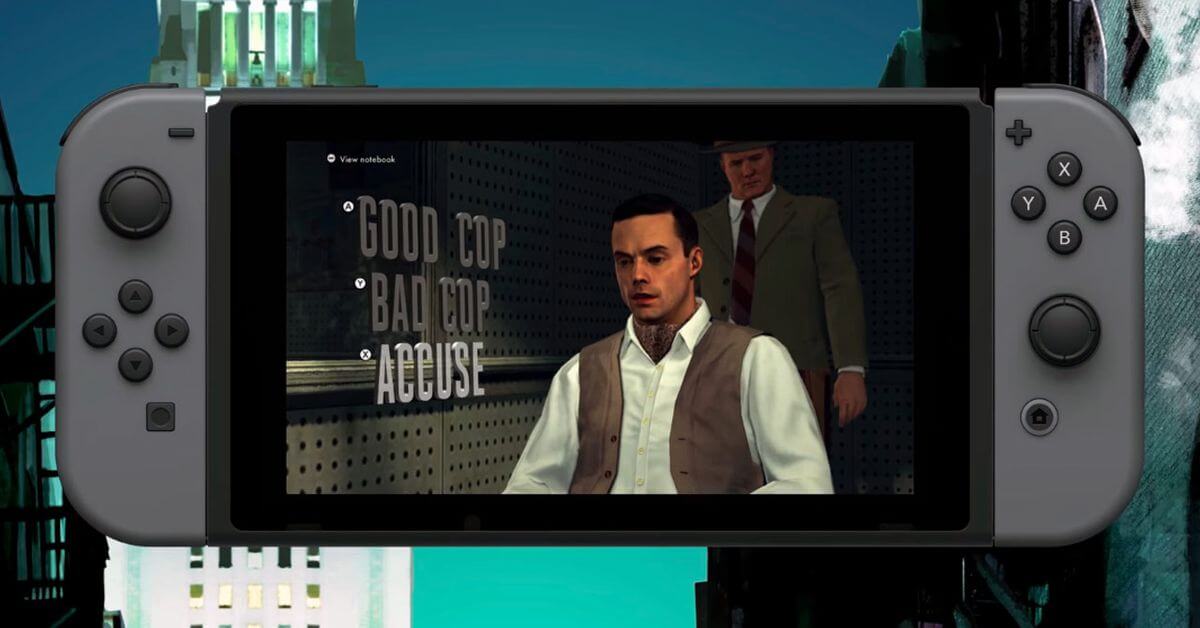 The graphics for the Nintendo Switch are really nice looking, I mean to have a game like this portable is amazing… It's a unique game and the performance by these digital characters (played by real actors) are outstanding, that's why the interrogation system was my favourite part of this game… it almost felt like I was part of a movie.
It has this open world that works ok, there's not so much happening here and it feels kind of empty and lifeless at moments but it looks great, well apart from a few frame drops here and there but that were no big issues.
L.A Noir is a good looking game that has diverse characters with incredibly detailed faces and challenging crimes to solve as a detective. Together with great writing and voice acting this game brings 1940's Los Angeles back to life.
SCORE: 8/10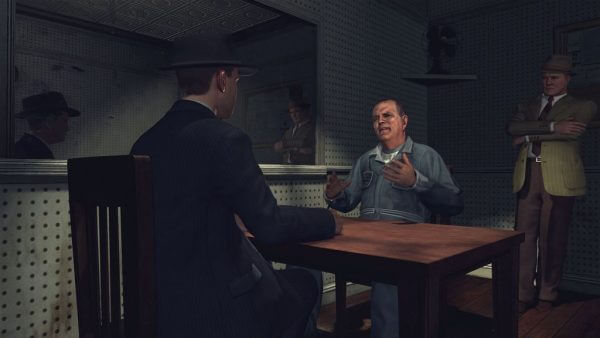 This made me hope that someday RockStar could bring GTA for the Switch… now wouldn't that be something too ;)
Extra Features:
Includes the complete original game and all additional downloadable content plus new collectibles and detective suits to unlock, each with unique special abilities.
Features an array of new enhancements specifically for Switch gaming including a Joy-Con mode with gyroscopic, gesture-based controls, HD rumble and new wide and over-the-shoulder camera angles, plus contextual touch screen controls for portable detective work.