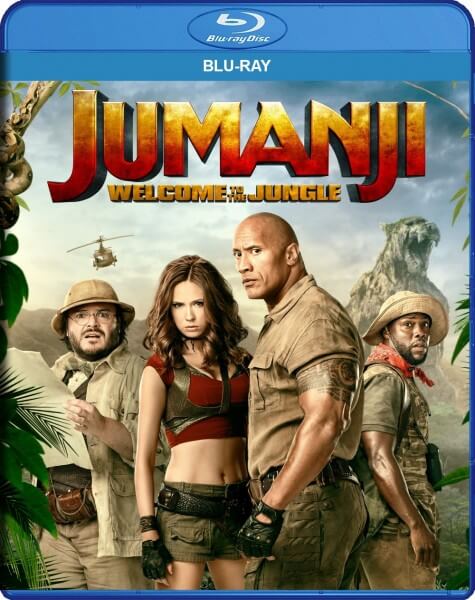 JUMANJI: Welcome to the Jungle (2018) Blu-ray
Director: Jake Kasdan
Actors: Dwayne Johnson, Karen Gillan, Kevin Hart
Adventure/Comedy, 119 minutes.
Distributor: Sony Pictures
Out on Bluray and Dvd now, you can order it here! 
"In a brand new Jumanji adventure, four high school kids discover an old video game console and are drawn into the game's jungle setting, literally becoming the adult avatars they chose. What they discover is that you don't just play Jumanji – you must survive it. To beat the game and return to the real world, they'll have to go on the most dangerous adventure of their lives, discover what Alan Parrish left 20 years ago, and change the way they think about themselves – or they'll be stuck in the game forever, to be played by others without break."
Had much hope for this because I really loved the old Jumanji with Robin Williams, one of the most entertaining movies I remember of my childhood… and because Dwayne Johnson was starring in it… unfortunately it falls flat and focuses more on fast humor with quick jokes and childish comedy.
There weren't much animals at all in the movie, which I expected it to be much more of.
Apart from a very few laughs and some cool scenes, Jumanji disappointed and did not manage deliver.
The first movie with Dwayne that I have to say I didn't find so good.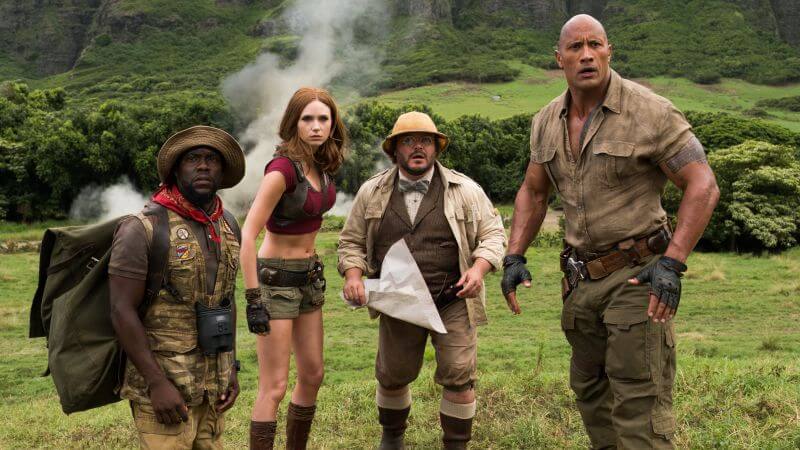 RATING: 4/10
Extras:

Gag Reel 
Meet The Players: A Heroic Cast 
Surviving The Jungle: Spectacular Stunts! 
Attack of The Rhinos! 
Journey Through The Jungle: The Making of Jumanji 
Book to Board Game to Big Screen & Beyond! Celebrating The Legacy of Jumanji