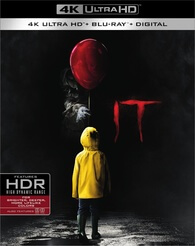 IT (2017) 4K UHD
Director: Andy Muschietti
Actors: Bill Skarsgård, Jaeden Lieberher, Finn Wolfhard
Drama/Horror, 135 minutes.
Distributor: Warner Bros
Out 4K UHD, Bluray and Dvd now, you can order it here!
"When young children in the little town Derry, Maine goes missing a group of seven kids find out that the killer is not a man. The killer is the evil clown Pennywise who can shapeshift into the thing you are most afraid of. The kids, also known as the Losers Club, decide to fight and kill It. But how can you fight something who knows all your biggest fears?"
IT was quite good but maybe not as good as I was expecting. There were a lot of buzz when the movie was released in cinemas, that it was one of the best horror movies ever made and because of that I had high expectations… even though I usually don't listen to much to other opinions, but the news were all over the internet, it had gotten very positive reviews.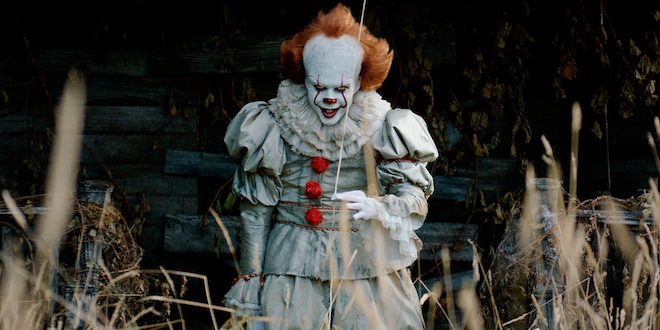 But now I've seen it and it was nothing really that special. It was a great movie that had great acting overall, a good plot (it's reboot and quite the exact same story as before, so nothing really new) and a very creepy clown, played by Swedish actor Bill Skarsgård, that did a really good job with Pennywise the clown, but nothing extraordinary.
The 4K picture quality is very good, this movie has some very dark scenes and it's here that I noticed the huge difference in quality, the contrast levels are really good and it almost felt like the clown was popping out of the television when he came out of a shadow for example.
Very sharp and nice picture and the colors were a bit better too compared to the blu-ray version. Worth the upgrade for sure.
The sound quality is a very important element as well in these types of movies and I can really say even that was excellent on IT!
I liked the movie a lot, it was better than the old classic, it was more gross and it had a much better pace. But don't expect a horror that frightens you so much, I would say it's more a drama with some scary elements, and a very good one! ;)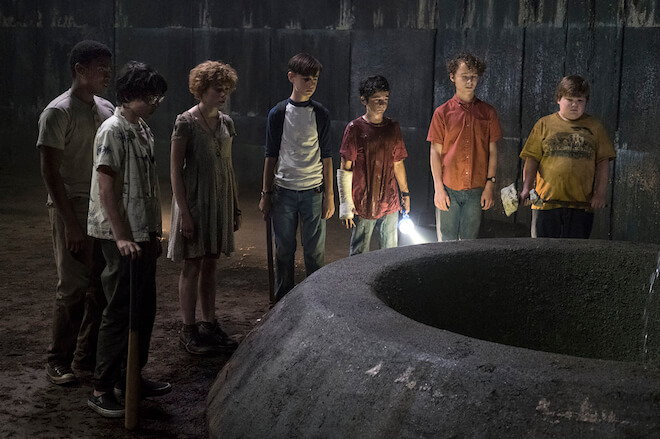 RATING: 7/10
Extras:

Pennywise Lives! Discover how Bill Skarsgård prepared to portray the primordial creature known as Pennywise the Dancing Clown. 
The Losers' Club Get up close and personal with the teenage stars of IT as they bond together during the film's production. 
Author of Fear Stephen King reveals the roots of his best-selling novel, the nature of childhood fear, and how he created his most famous monster, Pennywise. 
Deleted Scenes Eleven deleted or extended scenes from the film.
4K and Bluray Comparisons.
The biggest difference between 4K Ultra HD and traditional Blu-ray is that the former supports resolutions up to 3840 x 2160 (4K), while the latter caps out at 1920 x 1080 (1080p). 4K is four times better than Blu ray. HDR is also available in 4K UHD… HDR expands the range of both contrast and color significantly. Bright parts of the image can get much brighter, so the image seems to have more "depth." Colors get expanded to show more bright blues, greens, reds and everything in between.