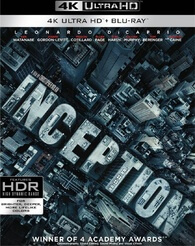 INCEPTION (2010) 4K UHD
Director: Christopher Nolan
Actors: Leonardo DiCaprio, Joseph Gordon-Levitt, Ellen Page
/ minutes.
Distributor:
Out on Bluray and Dvd now, you can order it here! 
"Dom Cobb is a skilled thief, the absolute best in the dangerous art of extraction, stealing valuable secrets from deep within the subconscious during the dream state, when the mind is at its most vulnerable. Cobb's rare ability has made him a coveted player in this treacherous new world of corporate espionage, but it has also made him an international fugitive and cost him everything he has ever loved. Now Cobb is being offered a chance at redemption. One last job could give him his life back but only if he can accomplish the impossible – inception. Instead of the perfect heist, Cobb and his team of specialists have to pull off the reverse: their task is not to steal an idea but to plant one. If they succeed, it could be the perfect crime. But no amount of careful planning or expertise can prepare the team for the dangerous enemy that seems to predict their every move. An enemy that only Cobb could have seen coming!"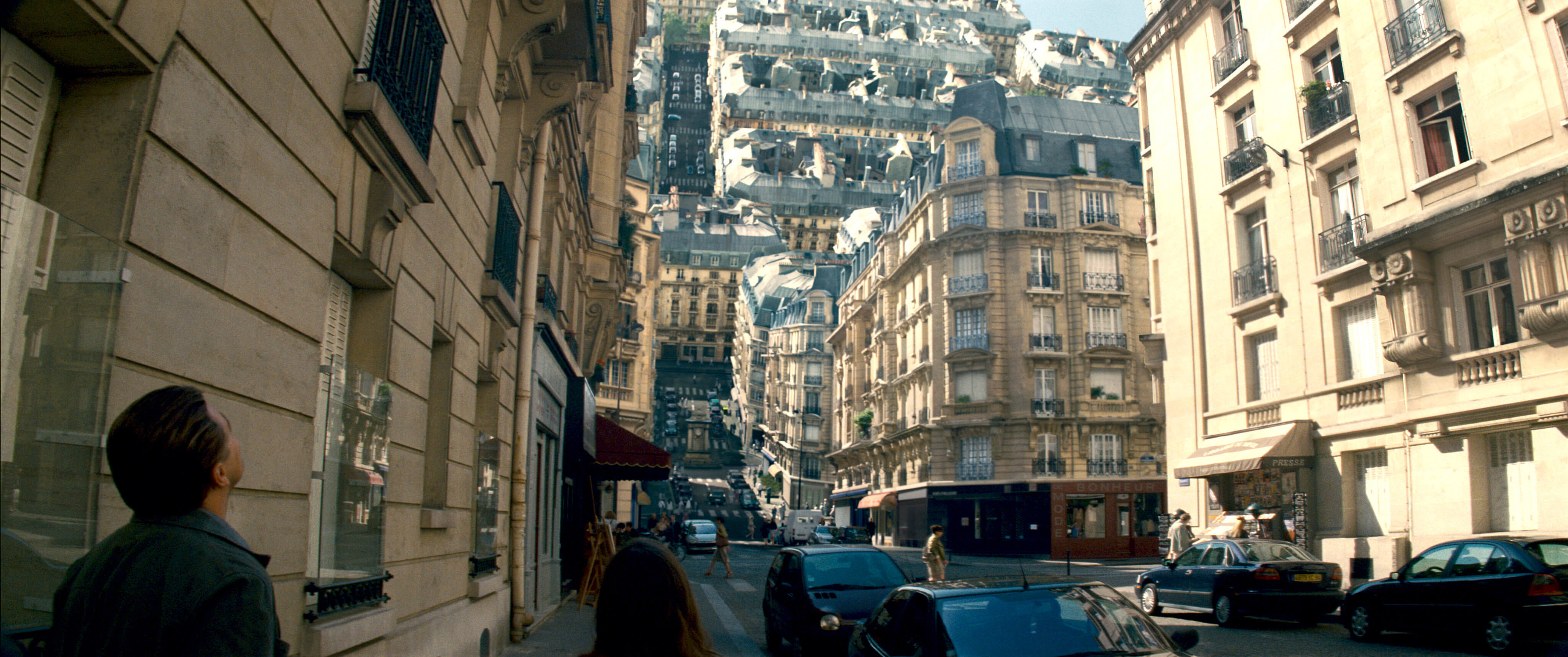 (Before anything I will try to make my quick reviews… smaller, but the movies lately has been so good dammit! :P But here we go!)
So INCEPTION… Christopher Nolan made this movie back in 2010, and wow what a movie he made! Has an awesome plot, is very suspenseful, tons of spectacular visualeffects, loaded with great actors mainly Leonardo DiCaprio. Yeah, it's has some truly fantastic ingredients here to make a top notch movie… which it very much does!
Inception is so cool and has a story that you really have to pay attention to, to understand the whole meaning of the movie and the end. It's definitely on the top-list of the best movies ever.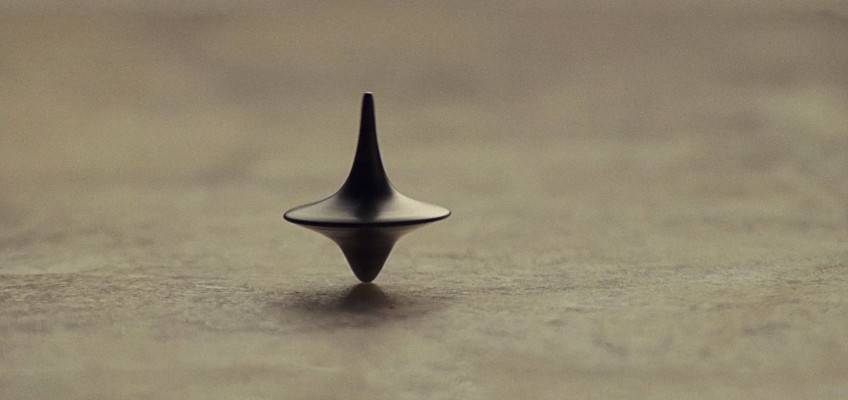 The biggest and most appreciated improvement in this 4K UHD version is the wider color gamut, showing a bolder, more vivid array of secondary hues to give the overall 4K presentation a lovely cinematic quality. Apart from this boost there isn't really much of an upgrade overall… but it still looks very good!
The sound however is pure QUALITY! What a fantastic sound this movie has, all from the soundtrack, the sound effects, the surround sounds and the chest-pounding bass. 10/10 just to the sound!
Overall, INCEPTION is a movie you don't want to miss and if you've already seen it I guess you still want to have one of the best movies in the best version there is, and with some improvements to the quality I think it's a movie that still should be in your collection in 4K UHD ;)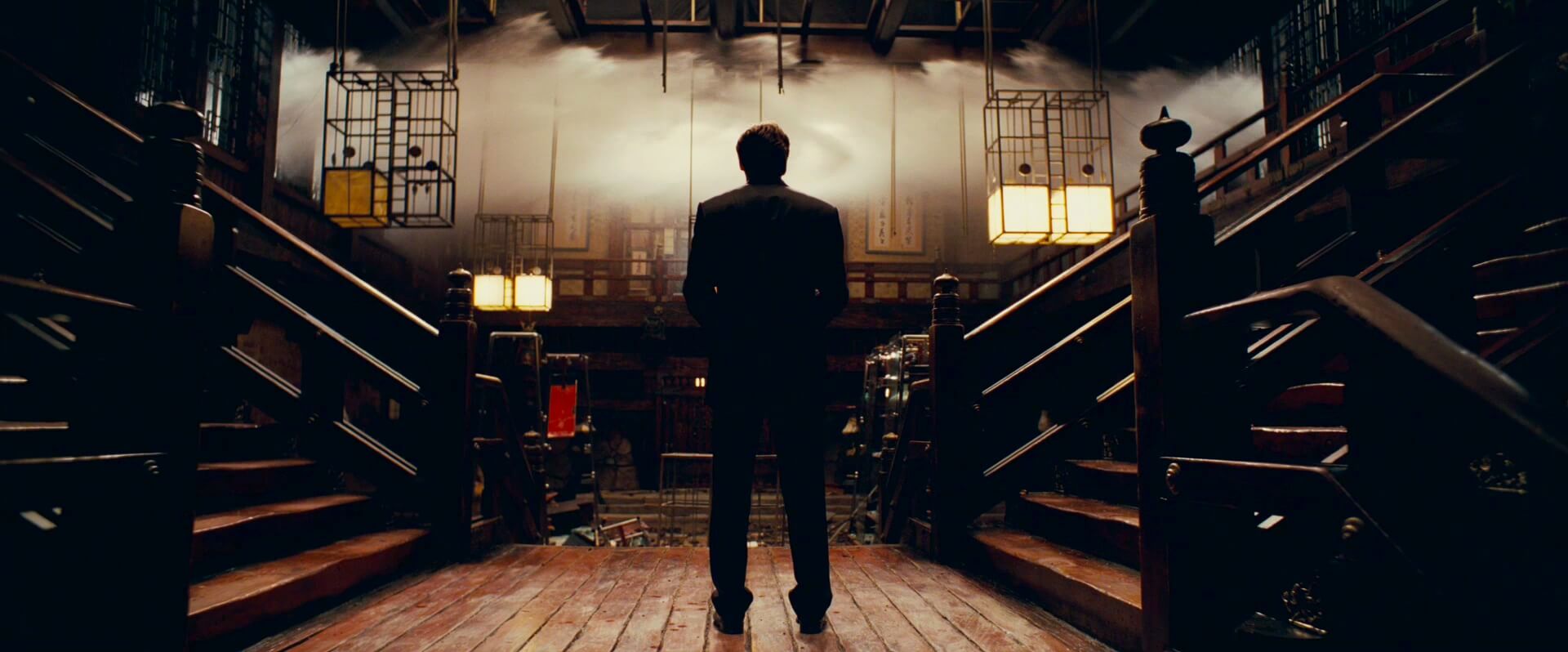 RATING: 9/10
Extras:

The Inception of Inception – Christopher Nolan Shapes His Unusual Concepts for the Movie
The Japanese Castle: The Dream Is Collapsing – Creating and Destroying the Castle Sets
Constructing Paradoxical Architecture – Designing the Staircase to Nowhere
The Freight Train – Constructing the Street-Faring Express Train
And More
4K and Bluray Comparisons.
The biggest difference between 4K Ultra HD and traditional Blu-ray is that the former supports resolutions up to 3840 x 2160 (4K), while the latter caps out at 1920 x 1080 (1080p). 4K is four times better than Blu ray. HDR is also available in 4K UHD… HDR expands the range of both contrast and color significantly. Bright parts of the image can get much brighter, so the image seems to have more "depth." Colors get expanded to show more bright blues, greens, reds and everything in between.