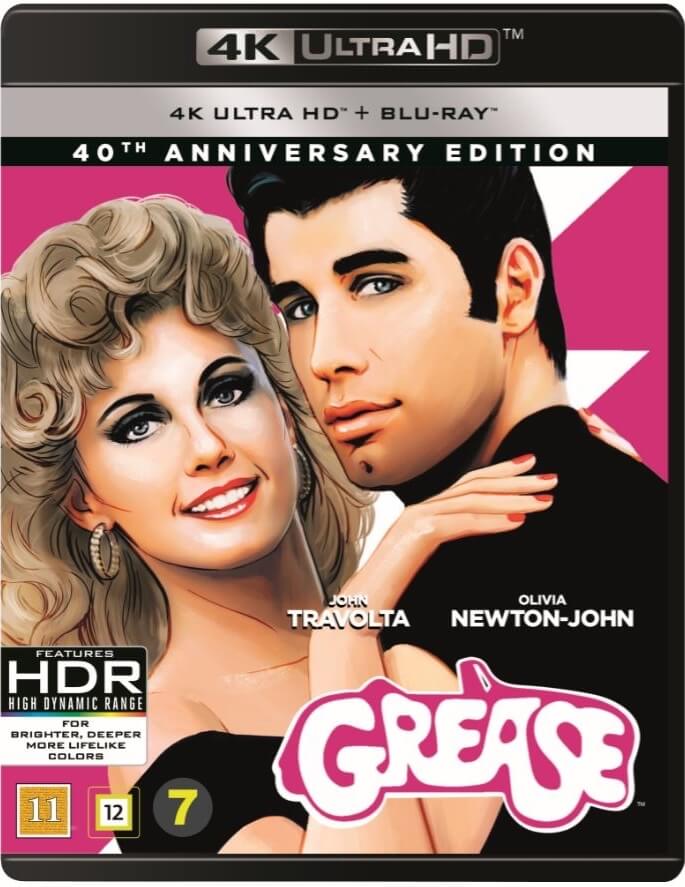 GREASE 40th anniversary (1978) New 4K release!
Director: Randal Kleiser
Actors: John Travolta, Olivia Newton-John, Stockard Channing
Musical/Comedy, 110 minutes. 
Distributor: Paramount Pictures
Out on 4K UHD, Bluray and Dvd now, you can order it here! 
"It's 1958, summer is over and Rydell students return to school, ready to reunite with their friends and exchange stories of their summer conquests. Danny Zuko, leader of a local gang, tells his love affair on the beach with a mysterious girl. While sweet Sandy Olsson, the new girl from town, tells the story of her summer love with an unknown boyfriend. When it is discovered that the stories of Danny and Sandy are about each other but do not coincide, Sandy feels humiliated and Danny will have to fight to win it again. To do so, he will have to resort to all kinds of romantic ideas and recover it."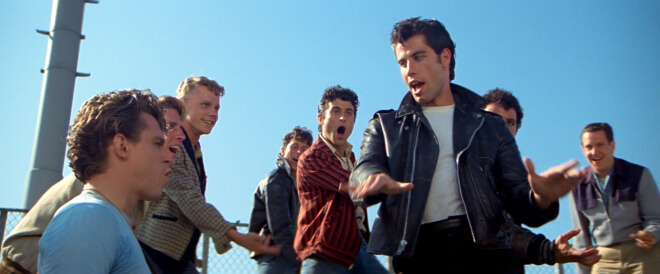 WHAT A MOVIE! Well I think most of us that likes Grease has seen it more than just one time, I can't even cunt how many times I've seen it and every single time its as charming as the first time I saw it… this movie which is a musical is so wonderful to watch and has so much aura to it… its funny, its adorable, its dramatic and its entertaining.
This 4K release is the best version you will ever own with lots of new content and a upgrade in picture and sound. The picture is very sharp and very accurate and really brings something new on its own, it feels like you've had a old car and renewed it at a mechanic… you get what I mean :P
I loved to watch the extra features, there are things there that I've never seen before and that was so nice to see.
I can't talk enough of this movie and I'm not even that old to be such a fanatic of Grease, but I am… the movie lover in me tells me it has to see this movie more than once every year and I will continue to do so!
If you still haven't seen Grease yet, this is the time you have to pick it up and watch it… what are you waiting for!?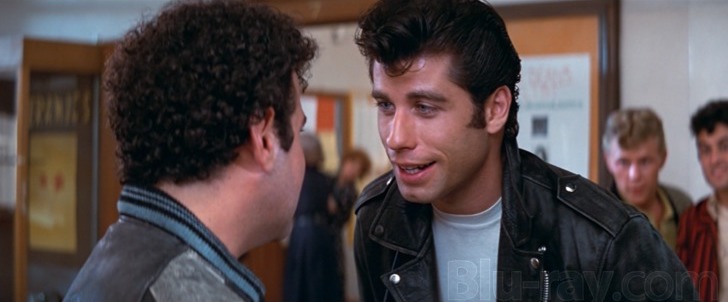 RATING: 10/10
Extramaterial:
Commentary by Director Randal Kleiser and Choreographer Patricia Birch
Introduction by Randal Kleiser
Rydell Sing-Along
The Time, The Place, The Motion: Remembering Grease
Grease: A Chicago Story
Deleted/Extended/Alternate Scenes with Introduction by Randal Kleiser
Grease Reunion 2002 – DVD Launch Party
Grease Memories from John and Olivia
The Moves Behind the Music
Thunder Roadsters
John Travolta and Allan Carr "Grease Day" Interview
Olivia Newton-John and Robert Stigwood "Grease Day" Interview
Photo Galleries 
4K and Bluray Comparisons. 
The biggest difference between 4K Ultra HD and traditional Blu-ray is that the former supports resolutions up to 3840 x 2160 (4K), while the latter caps out at 1920 x 1080 (1080p). 4K is four times better than Blu ray. HDR is also available in 4K UHD… HDR expands the range of both contrast and color significantly. Bright parts of the image can get much brighter, so the image seems to have more "depth." Colors get expanded to show more bright blues, greens, reds and everything in between.