Publisher: Koch Media
Developer: Square Enix
Releasedate: 2018-03-06
Platform: PC
Genre: Role-Playing, Action RPG
In this review we are going to talk about how Final Fantasy XV runs on a PC. First off I can tell you that FF XV: windows edition doesn't come, by default, with High-Resolution Pack and it is of course optional. With the High-Resolution Pack you will have to download an additional 65GB of extras to the game.
I played the game with the highest setting and without the High-Resolution Pack, the FPS counter showed me a pretty stable 50-60 FPS. Now when I activated the High-Resolution Pack with Nvidia HairWork, VXAO,TurfEffect and ShadowLibs, I managed to get ~20fps with 1080p. It would have been worse if i played with a 4K screen. The Specifications of the gaming machine that I was using was Nvidia GTX 1070, 16GB Ram, 256GB SSD and Intel Core i7-7700K.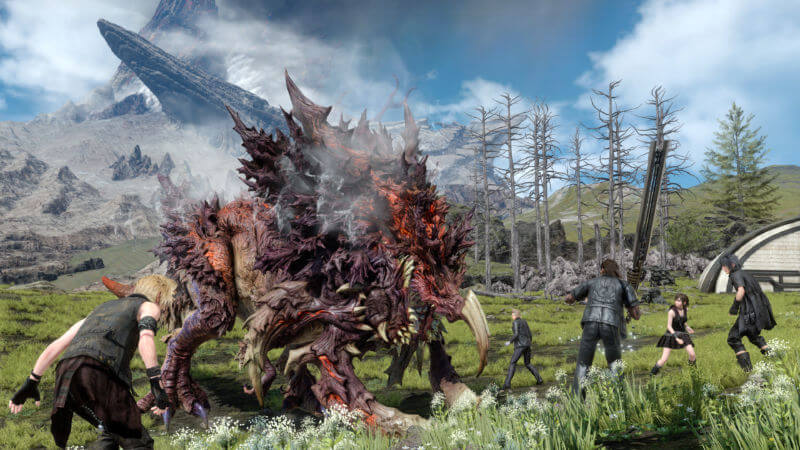 I would recommend you to try and tweak a little with the video card settings until you find a good balance between graphics and performance.
If you compare Final Fantasy XV PC version to the PS4 Pro and Xbox One X versions, graphics in Final Fantasy XV Windows Edition is beautiful, but you will need a really good gaming computer to fully enjoy the visual beauty of the game. If you dont care about the visuals in a game and only play for the story or gameplay, then you will probably find the 2 versions of the game similar.
I loved the game and really enjoyed playing it for the second time. And in case you were wondering how the port went from console to PC, pretty good actually. They have done worse.
REVIEW:

9/10
+ Beautiful visuals, good FPS if you tweak a little, Nice port from console to PC
– Wish I had a 4k screen and 2 GTX 1080 just so i could max out the graphics